The supermarket chain has 'categorically rejected' claims that employees work unpaid overtime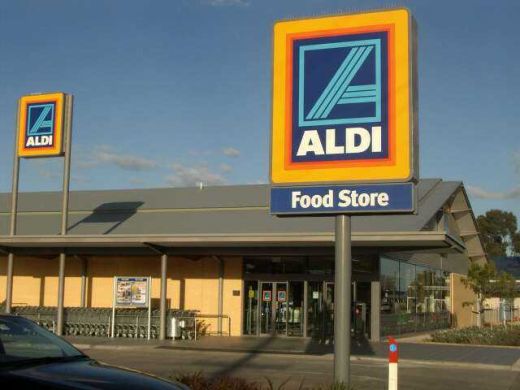 An Aldi Australia employee is alleging the supermarket chain made him for free to pay off "negative hours" accumulated because he was not given enough shifts to complete the hours he is contracted to work.

Paul Joyner also claims that because there is often no finishing time on his roster it is challenging to commit to spending time with his family.

Aldi's employment practices are against the law because permanent part-time workers should be provided with the hours described in their employment contract in each pay period, according to Tim Gunstone, an organiser for the National Union of Workers.

Moreover, he said Aldi are requiring employees to work without payment when they are "paying off" the negative hours.

He added that permanent workers must be provided with a start and a finish time for their rostered shifts.

"When a worker is required to work without pay to work off "negative hours" this is in effect wage theft," said Gunstone.

Aldi claims the arrangement is part of the "averaging hours" provision in their enterprise bargaining agreement, which means workers are paid for their contracted hours each fortnight. But if they don't meet their required hours in a pay period, they may have to work more hours over the next fortnight.

Aldi workers are predominantly permanent full and part-time employees, working between 15 and 38 hours per week.

HRD contacted Aldi Australia for comment and a spokesperson said store and warehouse roles offer "flexible hours, with employee rosters planned well in advance, allowing staff to enjoy a work-life balance and plan holidays and other commitments around their work schedules".

Aldi said that in order to provide our employees with financial stability for themselves and their families, the company outlines a minimum number of contract hours for every employee, which is agreed by both parties upon commencement.

This guarantees employees with a set income regardless of the hours worked during a given period, Aldi claims.

"The suggestion that employees work unpaid overtime is categorically rejected," said the spokesperson.

"The Enterprise Agreement provides for an averaging arrangement of hours and employees receive payment for every hour worked.

"If our employees work more than their contracted hours in a fortnight, they will always receive payment for these additional hours."

The Aldi spokesperson added that employees also have the option to bank these additional hours worked above their contract hours and take time off at a later date and receive payment at that time.

If their employees cannot work their contract hours in a fortnight, they will still receive payment for their contract hours.

They are then rostered to work additional hours above their contract in subsequent fortnights, to complete the hours for which they have already been paid.

Aldi claim the Fair Work Commission has examined and approved this work arrangement as being lawful and suitable.