The former Victorian Premier has called for performance bonuses of CEOs to be linked to the mental well-being of employees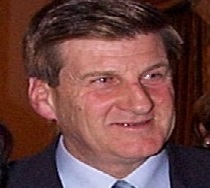 Beyond Blue chairman
Jeff Kennett
has called for the performance bonuses of chief executives to be partially linked to the mental wellbeing of their employees.
In a speech to the Business Council of Australia's Mentally Healthy Workplaces Discussion, Kennett argued for a rigorous approach to measuring and addressing workplace mental health that was led from the top.
"The issue of mental health isn't just a workplace issue – but if we get it right in our workplaces there'll be a ripple effect," said Kennett.
The former Victorian Premier is also pushing for senior executives to undergo mental health checks with a psychologist every year. He said this is not just in the interest of the individual, but the organisation too.
"Increasingly I am finding as chairman of
BeyondBlue
I am getting calls from very senior either board members or CEOs that one of their direct reports has hit a brick wall -- in other words, the pressures on senior managers today seem to be increasing," he told the
ABC
.
Kennett also argued that making the mental health of employees one of the annual key performance indicators (KPI) of private-sector executives and government department heads would boost overall profit and staff productivity.
"I want to make sure that rather than members of the BCA and industry leaders just calling for tax cuts, they also put a priority on the mental health of their staff," saud Kennett.
"So I would have the board establish a KPI for the CEO, in terms of the conditions of the workforce, and I would have the CEO prepare the KPI for their direct reports.
He added that close to $11 billion was lost in productivity each year because staff were not happy at work.
The BCA event also featured comments from its chief executive Jennifer Westacott who called on Australian CEOs to rise to the challenge of improving mental health.
"Mental health and safety is not the domain of the community or health sectors alone – business has a lot to contribute," said Westacott.
"It's important that psychological safety is taken as seriously as physical workplace safety and that businesses take practical steps to improve workplace wellbeing, organisational culture and workplace bullying.
"Our organisations recognise the need to work closely with each other to make sure we're getting right in the initiatives workplaces are introducing. This is about productivity and growth, as well as health and wellbeing."
Related stories:
How to reduce the risk of 'psychological injury' in the workplace
Mental health and the disciplinary process