A statement has been made by 7-Eleven's head office following revelations of underpayments and forgery.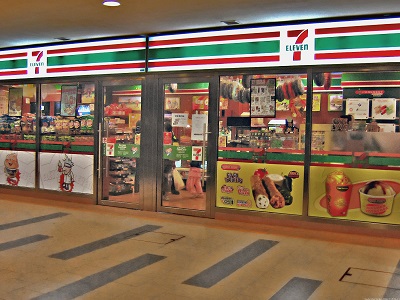 7-Eleven
is under fire after an investigation revealed that much of the company's workforce was being underpaid – and payroll records were being forged.
The chain of convenience stores is currently under investigation by the
Fair Work Ombudsman
(FWO) after three raids in the past six years found that more than 80 7-Eleven stores were not fulfilling their obligations to workers.
A raid involving 20 outlets last September
reportedly
found that 60% of them were underpaying employees and falsifying their payroll.
Fair Work Ombudsman
Natalie James
told Fairfax Media that the investigation's intent was to determine whether the company's head office had been involved in the fraud.
She said that 7-Eleven needed to realise that the behaviour was a "clear pattern", and that it was the company's moral responsibility to take action.
"The question that I would put to 7-Eleven is, 'what's your contribution to this problem, to this conduct?'" she said.
"'What steps are you not taking that you might take to ensure that your franchisees are doing the right thing?'"
She added that although the FWO investigation had found some franchisees were under financial pressure, the head office needed to ensure that the response to that pressure was "not ripping off their workers".
Under the franchise agreement, 7-Eleven's head office takes 57% of franchisees' gross profit.
Out of the remaining 43% – which all stays with the franchisee – come several running costs, including all staff wages.
7-Eleven stores are open 24 hours a day, every day, which puts the estimated wage bill at $230,000 a year if one employee works each shift.
One expert in corporate regulation said that the business model for franchises was unfair, criticising the system for provoking illegal practices.
"My impression, my strong impression, is that the only way a franchisee can make a go of it in most cases is by underpaying workers, by illegal behaviour," Professor Allan Fels, former chairman of the Australian Competition and Consumer Commission (ACCC), told the
ABC
.
"I don't like that kind of model."
In a statement, 7-Eleven claimed to "take our responsibility as a franchisor seriously".
"We ensure we provide education and support to assist our franchisees to meet all their legal obligations, including their obligations as the employers of store staff," the company said.
"7-Eleven is extremely disappointed that a number of franchisees have chosen not to meet their obligations as employers.
"We are deeply concerned about the personal impact on affected employees or former employees, and the damage such actions cause to franchisees who are trusted, reliable and responsible small business owners, meeting their obligations as employers.
"Our business does not condone the action of any franchisee who does not meet their employer obligations, and we do not and will not hesitate to take any appropriate action, under law and within the franchise agreement, where a franchisee is found to be in contravention of the law."
You might also like:
Modern awards: the 'cheapest option' or 'manipulation'?
Experience or exploitation? Internship debate reignited over $22K price tag
"Those b*****ds": Tasmanian business operator denies FWO claims of $1.35 wage