7-Eleven have committed to a range of measures designed to ensure all workers receive their lawful entitlements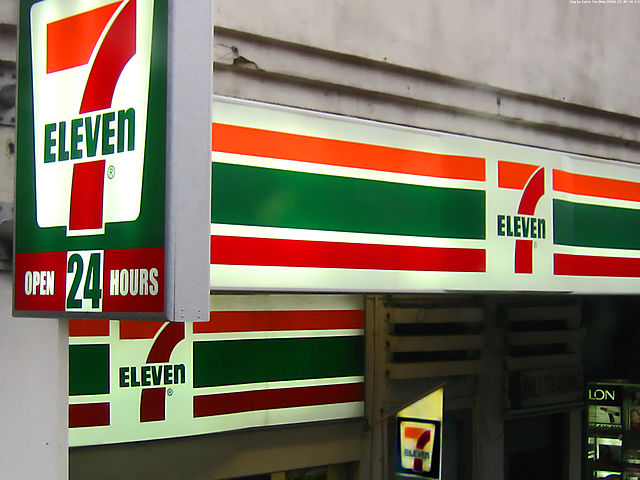 The convenience store chain
7-Eleven
has signed a Proactive Compliance Deed with the
Fair Work Ombudsman
following a series of allegations this year involving the exploitation of workers.
The 'landmark' agreement commits 7-Eleven to ensure all workers receive their lawful entitlements through strong accountability for all operators across its franchise network and supervision by the Fair Work Ombudsman.
This involves installing and overseeing biometric shift scanning systems and the roll out of 7-Eleven owned CCTV systems at all outlets.
This will allow the head office to monitor employee hours and make sure workers are paid correctly.
The deed also implements measures aimed at overcoming the challenging and unlawful practice of 'cash backs' by workers to franchisees which were revealed by the Fair Work Ombudsman's Inquiry Report into workplace non-compliance in the 7-Eleven network.
Fair Work Ombudsman
Natalie James
said the commitments in the deed would help prevent the unlawful practices identified in the regulator's April 2016 Inquiry Report, increase accountability across the entire franchise network and introduce a culture of compliance from head office down.
"The measures in this deed are the most robust and comprehensive that any franchise brand has in place in Australia," said James.
"The goal is to make sure franchisees pay workers correctly in the first place. As we noted in our Inquiry report, non-compliance in this network has been long term, extensive and systemic.
James added that some franchisees have demonstrated they will go to extreme lengths to circumvent record keeping systems.
"The deed establishes a framework for 7-Eleven to detect, investigate and rectify underpayments within its network now and into the future," she said.
"It also maintains commitments to backpay workers underpaid in the past."
The 7-Eleven CEO
Angus McKay
said the company has zero tolerance for wage fraud and is doing all they can to stamp it out from their network of franchised stores.
"This week we have taken the next major step in our reform journey through voluntarily signing a robust Proactive Deed of Compliance with the Fair Work Ombudsman that sets the standard for our industry," said McKay.
"Our resolve is unquestionable. 7-Eleven immediately fronted up and owned the issue of wage underpayment in our network of franchised stores.
McKay added that 7-Eleven have invested in industry-leading initiatives internally to ensure correct wages are paid, voluntarily paying almost $57 million to more than 1,400 claimants to date.
Moreover, McKay said they have proposed a range of policy reforms to raise the standard across the franchising industry.
"I have consistently said we want to be judged on our actions. We'll continue to report transparently on our progress as we seek to be the exemplar of a solution to a problem that is regrettably broader than our network," he said.
"We will continue these efforts, and our ongoing collaboration with the Fair Work Ombudsman and others, to ensure our franchised store network operates at the highest standard we and the community expect."
Related stories:
New taskforce to tackle worker exploitation
7-Eleven worker alleges she was forced to pay back wage in cash
Alleged wage fraud hurting franchise industry: Expert