Despite only a minority of franchisees allegedly involved in wage fraud, the industry's reputation is suffering damage, says one expert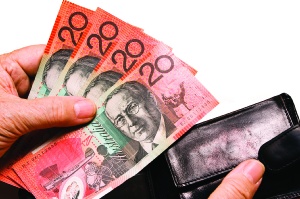 The majority of franchisees are doing the right thing in terms of following the rules and investing in their people, according to franchise expert
Tracy Eaton
of
Remarkable Franchises
.
For instance,
McDonald's has been a compliance partner with the Fair Work Ombudsman
since early 2014 and has recently been acknowledged for demonstrating its commitment to excellent work place practices. Indeed, other partners include the likes of JB HiFi, The Coffee Club, Retail Zoo, Domino's and Red Rooster.
However, Caltex, Muffin Break and 7–Eleven stores have been making headlines in the media for allegedly under-paying staff and the incorrect impression is that it's common in the franchise industry, added Eaton.
"Many franchisees are investing in their existing staff with training over and above their standard operational requirements, like leadership, team building, communication and succession plans," she said.
"As a result of a few big name franchises doing the wrong thing by staff, the Federal Government is calling for submissions from the franchise sector to help decide on further regulations within the industry that could penalise those already doing the right thing by their workers.
"It is rare that new regulations don't have an impact and add more costs, eat up time and create more paperwork."
Eaton said that trusted franchise brands are constantly monitoring franchisee performance and compliance with legal requirements, like wages, and do double check their processes and policies to mitigate risks when issues are brought to light.
"Successful franchisees understand it's not only the operating systems in place that bring customers through their doors but it is also the staff, and they value them," she said.
Indeed, franchisee Terry Creasey, who owns five McDonald's outlets in WA, has invested significantly in his teams' development and training over the past couple of years, above evan what is recommended and provided by McDonald's.
Franchisees do this to retain loyal staff and grow their business, added Eaton.
"It can be easy for a franchise to fall into the trap of cutting costs in relation to their staff to save money but in the end, it costs them more in the long term and limits their capacity to grow," said Eaton.
She added that there are a number of ways to invest in franchisees and staff to return bigger profits including:
Franchisee learning networks:
With the rate and speed of change, Franchisors can't be expected to provide the level of individual franchisee development over and above the operational and business training for their franchise system. Special franchise learning networks provide opportunity for exponential and individualised franchise development for more consistent and faster success.
Staff
training and development programs:
The "human system" is undercapitalised in franchises. Programs supporting the future of work like progressive leadership, leading change, culture and team work, keep staff enthusiastic and provide an unprecedented edge that maximises capability, performance and profits.
Career and succession plans:
Franchisees like to know where their business is headed and staff their careers. One size doesn't fit all! If they can't see themselves progressing in their existing work environment in line with their personal goals and ambitions, they will leave or become disengaged and potentially impact your success and brand negatively.
Franchise mentor:
Hire a franchise culture and leadership expert to develop an "I want to work there' culture and brand that attracts the right people, and ensures franchisees and staff thrive and so does the business.
Related stories:
'Extraordinarily low' number of McDonald's employees raising pay concerns
Federal Court makes precedent-setting worker exploitation judgment
7-Eleven worker alleges she was forced to pay back wage in cash