Experts warn against high office occupancy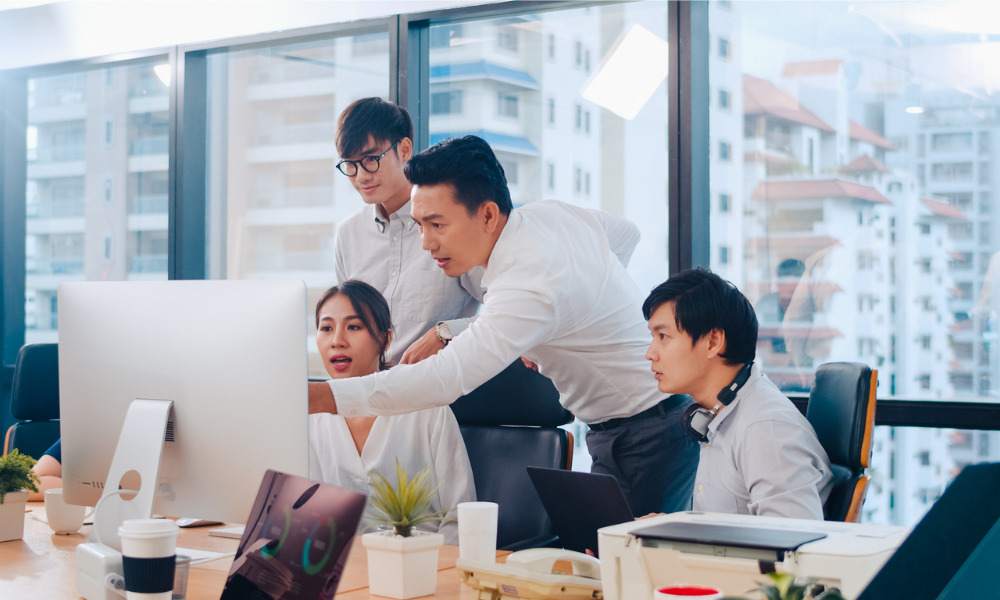 As a number of central business districts in Asia reopen, experts are cautioning against the possibility of employees being made to work closely together in a traditional office. In a post-pandemic setting, will physical distancing be enough to keep employees safe from another contagion?
Even with the rise of remote working, 94% of office employees still want the option of a physical hub they can return to from time to time – but they also want to see changes to the office space in relation to health and safety matters, a survey by brand experience firm Big Red Rooster found.
Think office desks spaced at least six feet apart; shared spaces with better air filtration systems installed; counters and tables protected by acrylic barriers; and hallway signs directing staff to follow one-way traffic. The challenge for employers, however, is about how they can ease the density of office occupancy – either by securing bigger office spaces or rostering fewer (hybrid) workers to report to the office at any given time. But, in cities like London and Hong Kong, high rental costs could also discourage employers from leasing additional office space.
Read more: The new normal: What will our offices look like?
In the long run, even when physical distancing measures are lifted, more than a third of workers (37%) would continue to expect offices to have a lower density than they did pre-pandemic. Before the COVID-19 crisis began, for example, the mean density of office occupancy across the world was at 13.3 square metres per employee. In heavily populated cities such as Mumbai, Manila and Jakarta, offices were denser at 9.4 to 6.9 square metres per employee, according to estimates from real estate services company JLL.
"We can never fully go back to the way we were before," said Aaron Spiess, founder at Big Red Rooster, which conducted the study. "Success is reimagining a workplace where employees can return and flourish. Though they will not feel 'normal' right away, safety measures should be thoughtfully programmed. The right precautions in place will offer employees confidence in their return to work."