HRD explores what the future of the workplace looks like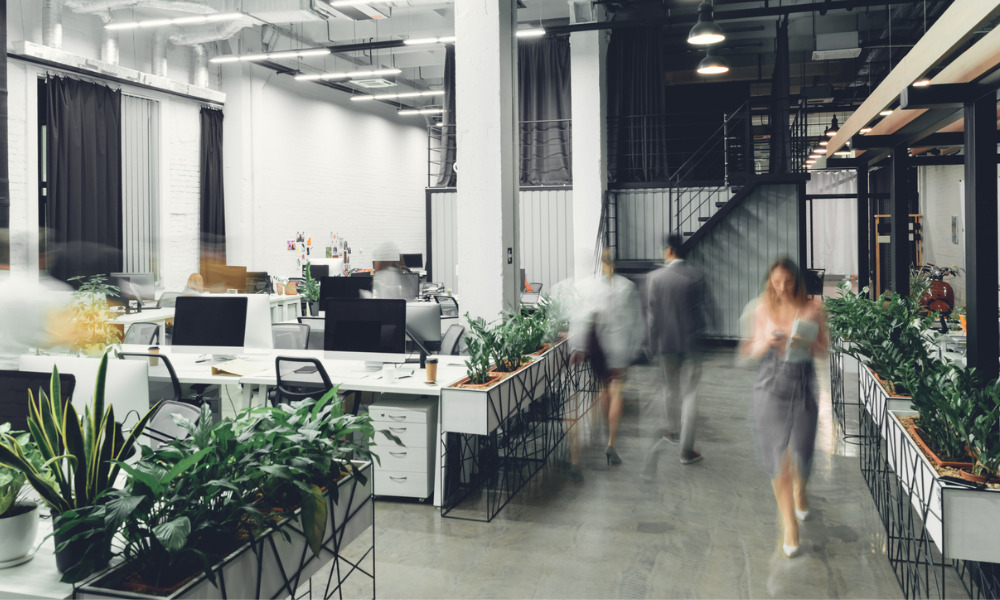 After almost 12 months of remote work, future-focused employers are starting to wonder if the office is at risk of becoming obsolete. Thanks to COVID-19, HR professionals must now consider more risk factors when it comes to a physical workspace. Social distancing and hygiene regulations all play a part in impacting when – and if – it is safe for an employer to bring workers back into the office. With the work-from-home order lifted in NSW, there is no legal obligation for businesses to allow their workers to stay home.
Research by global workplace experts Unispace found that 37% of the workforce will continue working from home 3+ days a week, even after a vaccine is widely available. The statistics also indicated that 10-30% of office space will remain unoccupied at any given time, in addition to the 40-50% that was already typically empty pre-Covid.
HRD spoke to Unispace senior associate of strategy and organisational psychologist, Sarah Zerella, about what the future of the office looks like. While many businesses have been able to function with remote staff, Zerella said the office still serves several functions which will continue to be vital even for a hybrid workforce.
"We're seeing some wonderful benefits from remote working and great virtual collaboration tools but we're also seeing that what people have been missing is the social aspect and the ability to connect and collaborate with colleagues," she said. "Those will be the two main purposes of the office in the future."
Zerella said employees naturally look for connection to get a sense of belonging within an organisation. But they will also seek out connection to foster professional development and career opportunities, all things which are much harder to create in a remote environment. Connection also spans various layers of an organisation, whether it's between colleagues, with leaders or with customers. So, for a business to grow its customer base, it needs driven and committed employees who believe in the organisation and its culture.
Read more: Wave bye bye to five-day office work, Unilever CEO says
Zerella said collaboration will be the other main reason to retain an office space in the future.
"Whether that is teams intentionally coming together to problem solve or ad hoc collaboration, it enables employees the space to work directly with colleagues," she said.
Unispace has coined the term 'propeller offices', meaning a space that gets the best out of both the home and office environments, and the company believes this is the future for a hybrid workforce. The core driving force behind creating a propeller office is purpose.
"It's about looking at what people will come into the office for," Zerella said. "It's no longer about them coming into the office just because it's a Monday but rather because they're getting some benefit. They're coming in for a reason."
As employers begin bringing employees back into the office, it's likely that many organisations will rethink their space. The need for designated areas for collaboration and learning and development is likely to become more prominent in the future. There will be a move away from the traditional ideas of boardrooms to more community-centered areas where different facets of the business can come together, share ideas and foster a strong workplace culture.