Managing safety in a hybrid workplace can be tricky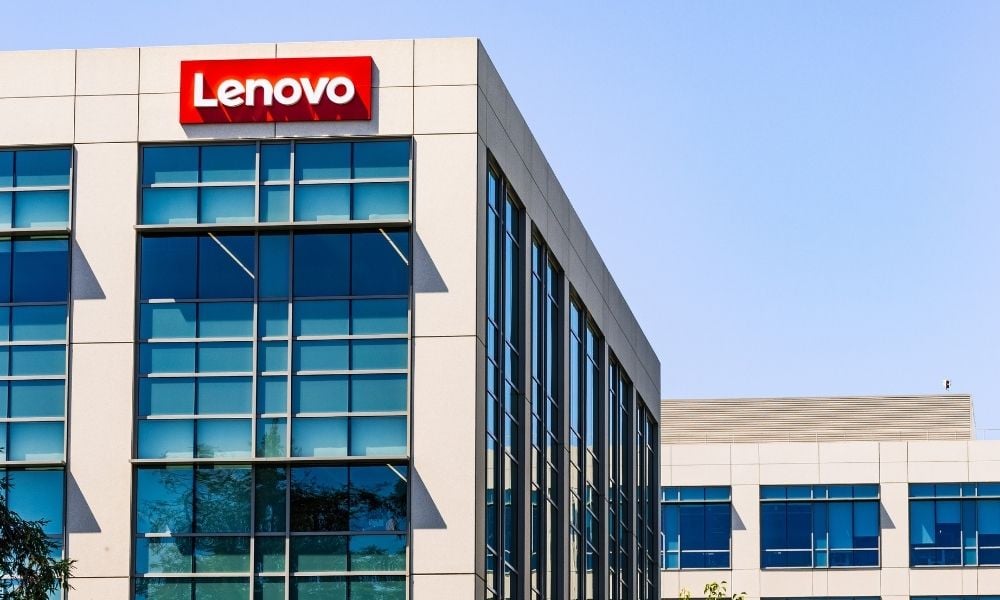 With COVID cases rising in Singapore, the government has mandated a return to working-from-home as the 'default' arrangement for all staff who can do so. The measure is expected to take effect from 27 September to 24 October. If there's a need to return to the workplace, the same policy must remain to ensure the safety of employees: employers must implement flexible working hours and stagger start times. Additionally, the Ministry of Health (MOH) acknowledged that some professionals who can work from home may still need to return to the office for ad-hoc reasons. For this group, officials strongly encouraged individuals to perform an ART (antigen rapid test) and ensure a negative test result before returning onsite.
HRD spoke to Loh Siew Kim, HR partner at Lenovo Singapore to find out how the tech giant prioritises everyone's health and safety, while managing a transition into hybrid work arrangements.
Read more: Singapore tightens COVID curbs, makes WFH 'default'
Translating global HR policy for local offices
Loh told us that her team supports Lenovo's offices in Singapore as well as the Philippines. Both offices are managed differently due to differences in employee needs but the HR team generally abides by guidelines found in their global directive. Like most HR teams, leaders contextualise global initiatives and policies to fit the local situation. For instance, when considering the ongoing COVID-19 situation, some locations will require stricter health and safety measures than others, depending on the local health authority's latest recommendations.
To keep measures and initiatives updated, leaders, including HR team members, meet regularly to discuss the best possible course of action to ensure everyone's safety whether they're working from home or onsite. "We hold safety measures in very high regard for staff and anyone who's able to work from home should continue to do it," Loh said. "The country's [COVID] situation for many locations is still unknown, so this continues to be the top priority."
For jobs that cannot be done remotely, the team focuses on rearranging work schedules. She clarified that the majority of Singapore's workforce can remain operational and productive in a remote setting, but leaders are ready to support staffers in case they must return to the office.
Crucial factors for a successful hybrid policy
Lenovo's focus on things like safety and flexibility is exactly what employees need and expect from HR to feel confident enough about returning to the workplace. Late last year, a study by Qualtrics found that workers were most keen on seeing several actions from employers as they planned their return-to-work strategies. Staff would like a higher focus on personal hygiene (44%) and office cleanliness (39%), as well as mental health (39%). Most of all, they'd like more flexible work schedules (69%) and the ability to choose their work location (38%).
Loh revealed that Lenovo's employees shared similar views during internal HR surveys. Before implementing a gradual reopening of offices here, HR checked in with employees to determine their views on remote working. Loh shared that almost three in five employees wanted to have access to the office at least twice a week.
Translated into practice, before the latest COVID measures were put in place, Loh shared that when Lenovo allowed staff to come in, there was about a 20% turnout of employees. "[20% capacity] is not low," she said. "Pre-COVID, the office has always been at like 50% at most, so [there is] reduced capacity. But we don't measure whether people come in to work a full day. Rather, people come in because they need to be physically there to handle something." For instance, they may come in a few hours to access the office's internet connectivity capabilities.
Read more: How to manage productivity in the new normal
HR's role in an 'endemic' situation
What's clear was that employees can return on a 'need-to' basis in Singapore and leaders and teams flex-ed their schedules accordingly. Fortunately, Lenovo's long experience with remote working and leaders' readiness to manage uncertainty have been helpful in keeping the organisation adaptable as the COVID situation goes through constant changes.
"Since everything is new and there are no tested or proven success cases when you look at implementing [hybrid] approach, I think as a decision maker or in aiding leaders make choices, HR needs to prepare for every possible case and think of all possible unknowns," Loh said. "Try to cover as many unknowns as possible, and that will [involve] thinking of a plan to reduce risks. That's how I see HR's [role] in aiding strategic priorities in our 'endemic' situation."