A new study points to factors that increase the likelihood of sexual misconduct at office parties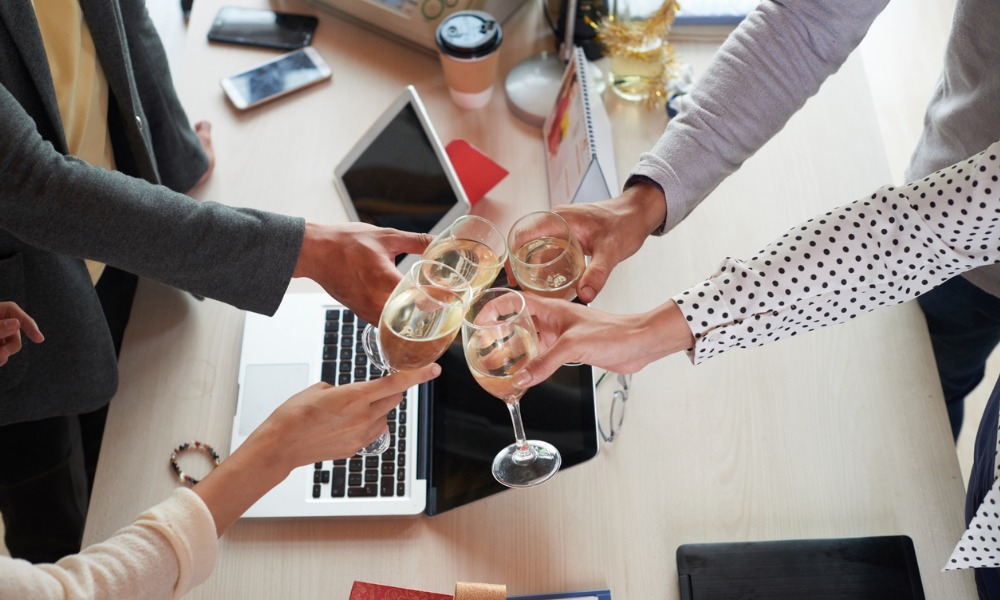 The risk of attracting unwanted sexual attention at holiday office parties decreases when managers introduce a few key changes, according to a study published in the journal 'Employee Relations'.
Slight changes to the timing and attendance requirements at office events purportedly make a difference, researchers from Pennsylvania State University and Ohio State University suggest.
In their study of 308 restaurant employees and 338 employees in other industries, the researchers learned the incidence of unwanted sexual attention was higher during leisurely events at work than during regular office-related activities.
READ MORE: How to have a successful office Christmas party
The incidence of sexual harassment rises when attendance at holiday office parties is made mandatory and when events are held outside of regular work hours, the findings showed.
"It could be that some individuals perceive their autonomy as unfairly constrained when they are required to attend off-hours events," said Michael J. Tews, study author and associate professor of hospitality management at Penn State.
"As a result, they may seek to remedy the situation through counterproductive work behavior, such as unwanted sexual attention," he said.
How to keep workers safe during holiday office parties
Fun work-related events are made safer, however, when:
Attendance is optional
Activities are held during office hours; and
Employees are welcome to bring a guest
For one, the likelihood of gaining unwanted sexual attention decreases when the activity is open to non-employees such as friends and family members, the study noted.
Researchers believe these additional guests serve as a "buffer" which shield "targets" from other attendees who may be misbehaving at the event.
READ MORE: Sexual harassment in the workplace: What you need to know
Too much alcohol?
Tews and his team, however, observed the absence of any link between alcohol consumption and the incidence of sexual harassment at company parties.
"We thought the presence of alcohol would be related to greater unwanted sexual attention because it can reduce inhibitions and blur the lines between appropriate and inappropriate workplace conduct," he said. "We did not observe a relationship between the two."
"We hope that this research helps provide guidance to managers so that fun, which is intended to benefit employees, doesn't have the opposite effect."