HRD talks to an employment lawyer about the ins and outs of workplace sexual harassment laws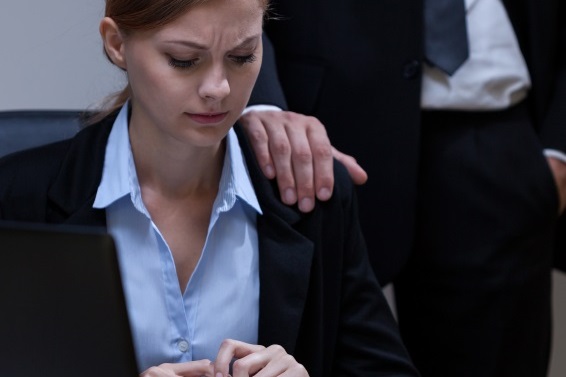 Sexual harassment is any unwelcome sexual behaviour that makes a person feel offended, humiliated or intimidated, according to Renae Harding, Partner at Jackson McDonald.
"It is unlawful under both federal and state anti-discrimination legislations, so in the federal arena the Sex Discrimination Act of 1984 is a Commonwealth act and then each state has its own state-based legislation," she told
HRD
.
For example, in Western Australia there is the the Equal Opportunity Act of WA which also provides that sexual harassment is unlawful.
That legislation is the general anti-discrimination legislation which prohibits discrimination in areas such as age, gender, sex, marital status, etc.
The complainant can seek to litigate for damages for the losses they have suffered as a result of that sexual harassment, added Harding.
"When we are talking about the workplace obviously people commonly think that it's between Person A and Person B. So Person A is the employee accused of sexual harassment and they are liable if they are found guilty," said Harding.
"However, you have also got vicarious liability provisions under both the state and the federal legislation which means that in the context of a workplace the employer will be liable for actions of their employees.
"So the employer will be liable for Person A's actions in sexually harassing Person B unless they can establish that they took all reasonable steps to prevent the sexual harassment from occurring.
"So you have got a situation where the complainant who is on the receiving end of the conduct has the ability to commence proceedings against either or both of the actual person who committed the sexual harassment, as well as the employer."
Harding added that from a compensation perspective, usually the individual who is alleged to have committed the sexual harassment does not have a deep pocket, whereas the employer probably does.
"In terms of what is sexual harassment, it can be verbal or physical contact, it could be suggestive comments, it might be jokes that people are making," said Harding.
"It could be sexual advances or asking for sexual favours and sending emails with sexually suggestive conduct.
"There is a whole wide range of conduct that could amount to sexual harassment which would be in breach of the legislation."
Renae Harding is speaking at the upcoming HRD Employment Law Masterclass being held in November 2017.

For more employment law insights register today for the HRD Employment Law Masterclass. Find out more at
http://law.hrdmag.com
Related stories:
How should HR react to a sexual harassment complaint?
How HR can prevent inappropriate conduct
Disciplining an employee for 'out of hours' conduct – what you need to know
New law passed to 'protect vulnerable workers'