Vacation-deprived Singaporeans are eager to travel again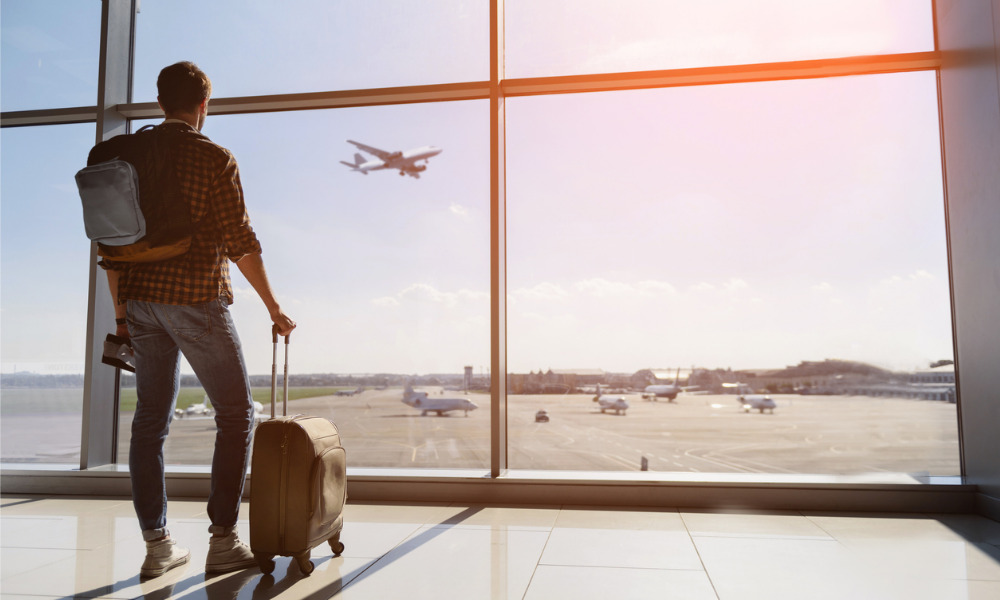 As we come to the end of 2021, one hot topic of discussion has been buzzing through Singapore: the real possibility of travel. Since news broke that the country will gradually launch vaccinated travel lanes (VTL) with popular destinations, residents have rushed to book their flight tickets online. It was such a sudden rush of site traffic that the Singapore Airlines (SIA) website crashed in October.
To date, Singapore has agreed to implement VTLs for over 13 countries including parts of Australia, Brunei Darussalam, Canada, Denmark, France, Germany, Italy, the Netherlands, Spain, South Korea, Switzerland, the UK and USA. VTLs will allow vaccinated travellers to roam free without worrying about quarantine periods – as long as they've tested negative before boarding a flight. They'll simply have to abide by local safety measures once they've touched down.
Read more: Emirates to hire 6,000 staff to prep for travel boom
Singaporeans: Most vacation deprived
The overwhelming demand for travel shouldn't come as a surprise. Majority residents in Singapore have always had the privilege of this luxury pastime. Pre-COVID, some would even save their annual leaves till time came to splurge on an overseas trip. With VTLs open, they can finally fulfil their pent-up desire to go beyond the island's borders.
There are stats to back up the sentiment on the ground. A study by Expedia in February 2021 found that Singaporeans were the most vacation deprived in the world. Of those surveyed, younger residents, aged 18 to 34, were found to be the most vacation deprived group (85%). This was followed by those between 35 and 49 (68%), and residents aged above 50 (51%).
"Singaporeans are some of the most avid travellers in the region," said Lavinia Rajaram, APAC head of communications at Brand Expedia. "When we consider the lack of options for inter-city travel within the country, it is of little surprise that they are the most vacation deprived people globally this year."
Read more: Can HR ban unvaccinated staff from travelling?
A 'great longing' for travel
Singaporeans also expressed a greater longing for the return to travel more than anyone else in the world. Almost all (90%) respondents said that they now value vacations more than ever before. In addition, 87% of Singaporeans believe that travel can help to create important memories and be one of the best things to come out of COVID-19.
Local employers have also been more accommodating of Singaporeans' desire to travel. According to the study, 67% reported that their employees have been supportive of them taking vacation time, up from 60% in 2019 and 55% in 2018. Even early on in the year, findings showed that residents were already planning to utilise 16 vacation days on average in 2021, six more than what they took in 2020.
They've also been preparing bigger budgets for their first trip since the pandemic. About three in five (62%) intend to spend more on their 'bucket list' vacation than originally planned, while 67% said their travel budget for 2021 has increased because of the crisis. However, as enthusiastic as they may be about the return to travel, Singaporeans rank among the most cautious travellers in the world.
Read more: Does COVID signal the end of business travel?
How can HR prepare for a surge in employee travel?
With over 96% of Singapore's total workforce vaccinated as of October 23rd, HR leaders must thus prepare for an influx of leave requests and travel declarations. There remains a risk of contracting or spreading COVID-19 at this point, so leaders must mitigate them and figure out the best travel policy for the organisation. HRD spoke with Dr Low Kiang Wei, medical director at International SOS to get his insights on how to manage employee safety as we make plans to get back to the skies.
A top priority is to keep abreast of any COVID-related changes, whether locally or abroad. "COVID has been very dynamic from the infection, lockdowns, testing, and vaccinations to now the current shift to an endemic state," Dr Low said. "We need to continue to monitor all this, be up to date and have a rough projection model. The data, together with local regulations and health resources may change the business' position and risk mitigation measures, either to be stricter or less strict."
He added that HR leaders should work together with company leaders like the C-Suite and health and safety or risk managers to come up with a plan to ensure business continuity. This is just in case the situation worsens when employees are travelling and can't return to work as planned.
Read more: Beware the dangers of the 'twindemic'
Dr Low shared an example of a flexible and adaptable system that can help HR leaders avoid excessive manual or administrative work when shifting workplace-related policies. Called a tiered travel risk system, it involves setting countries into different tiers according to how much it exposes the traveller to the risk of contracting COVID-19. This will involve a weekly review of information, including local regulations as well as virus status.
Then, HR can prep according to the level of risk – be it for the employee's time in the country or for their eventual return to the office. It's ideal to include a standardised communication process in the system that can inform travellers as soon as possible about any changes in the situation on the ground.
"For example, if you're planning to travel to Germany in December, and the situation suddenly worsens, [the trip] falls into a more severe tier," he said. "Through the policy, travellers who may be travelling for leisure to visit family or for business, [can receive information about] the additional safety measures. Previously it was done manually and it took up a lot of time [for HR]. I think it's not sustainable going forward with the amount of travel that we're going to have in 2022 and 2023."