We speak to two HR leaders to find out their approach to managing the outbreak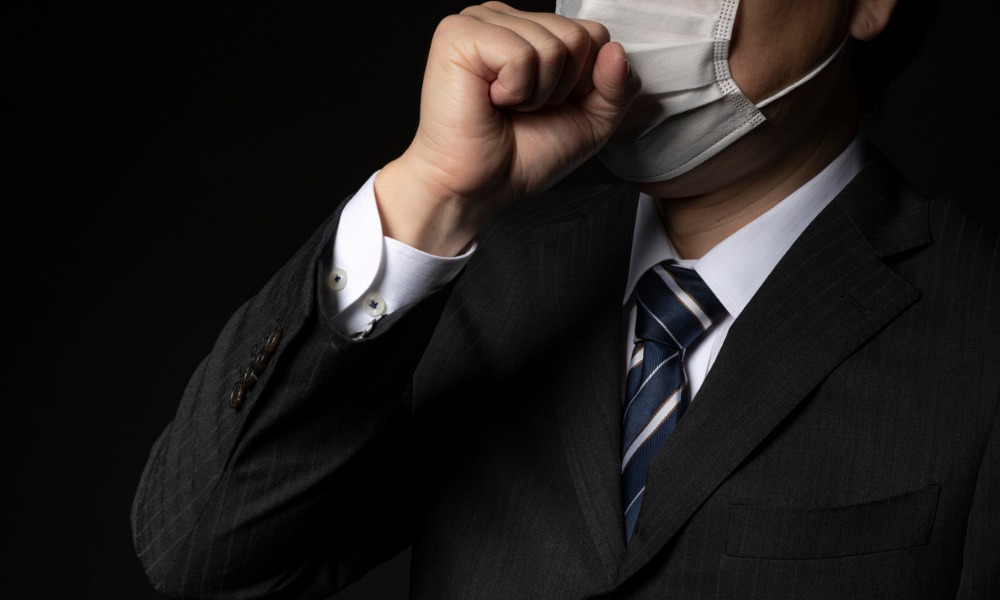 As the COVID-19 outbreak continues to spread across the globe, can HR leaders help businesses manage the crisis?
According to a survey of Asia-based companies between January 31 and February 6, 76% said that the coronavirus outbreak had left a negative impact on their businesses. Another 80% had readied or were working on a contingency plan.
That was when the total number of confirmed cases worldwide stood at 28,000, with countries in Asia reporting higher infections than on other continents.
Fast forward to today, the figure has leapt to over 80,000 confirmed cases, with countries like Italy, Iran and South Korea seeing sudden jumps in reported infections, and a rising death toll.
This has seen the World Health Organisation (WHO) shift from declaring it a "public health emergency of international concern" in January, to a virus with "pandemic potential" this week. WHO's director-general maintained, however, that it has yet to achieve 'pandemic' status.
READ MORE: Coronavirus: How to manage anxiety and negativity
Keep the business running
Since news of the outbreak broke three months ago, governments and employers have been scrambling to contain the spread and keep things operational.
Many businesses implemented work-from-home initiatives. Management put in place alternative flexi-work strategies for job roles unable to telecommute. Whatever the case, companies worldwide are doing their best to stay operational, considering the uncertain impact of the outbreak.
"Companies will need to implement business continuity plans to mitigate the impact of the novel coronavirus outbreak, which the Economist Intelligence Unit (EIU) does not expect to be contained until end-March under its baseline scenario," said Imogen Page-Jarrett, research analyst for China, at EIU.
"When planning, the EIU recommends that companies be flexible in their approach in order to protect revenue by switching to alternative product lines, sourcing alternative suppliers, and focusing on regions exempt from strict quarantine measures."
Page-Jarrett said finance departments will need to revise budgets for 2020, considering a drop in demand in the first quarter of the year, while still needing to meet operational costs.
HR departments, on the other hand, should support flexible working hours and working from home where possible during the public health emergency, while also complying with legal requirements to ensure the health and safety of staff.
READ MORE: A look at how workplaces can prepare for possible coronavirus outbreak
Managing the outbreak: People policy
We spoke to two leaders to find out how HR has helped to manage the outbreak at their organisations.
Wendy Foong, CHRO at Sembcorp told HRD the COVID-19 crisis gave HR the opportunity to step to the forefront and really get involved with business continuity plans.
"HR plays a very big role in the emergency response team," said Foong. "We play a very big role in really looking at the guidelines that we're implementing – example the split-team [initiative]. We get quite a bit of feedback on that.
"HR is quite involved in setting all of that up, including the business continuity plan."
She added that prior to the outbreak, they were working to convince leadership to take on a bolder flexible working arrangement. The necessity for the arrangement as part of the business continuity plan may thus be a crucial trial or litmus test for a broader, longer-term policy.
"Naturally, leaders, even in high-tech companies, may be afraid of [flexi-work] – even more so in our company," she said. "But my question was how do you do a business continuity plan [without flexi-work] because that's an underlying need.
"The COVID-19 situation put it into practice and forced our leaders to work remotely. For me this is helpful because after this episode is over, I can go back to the leaders and ask them: 'how did it work out?'; 'did your fear of flexi-work manifest or were they baseless fears?'
"This could potentially help us further along our flexi-work arrangement policy."
READ MORE: Coronavirus: How can HR manage remote staff?
Practise empathy and address concerns
While Isaac Chin, Director, HR Technology & Analytics, Asia Pacific at Marriott International may not have had a direct impact on organisational policy, he shared how each leader has a crucial role to play.
"The COVID-19 situation is not something permanent – we always have this at the back of our minds," said Chin. "This will go away. The economy will rebound. Our business will rebound."
The "immediate part" of dealing with the uncertainty was to support Marriott's employees, both on the hotel frontlines and in corporate offices. For instance, for the corporate teams, HR rolled out a split-team and flexible work arrangement as part of their business continuity planning.
"For the mid- to long-term, we believe that the economy will rebound, so we started thinking about what we can do to prepare for the rebound so that we come out ahead of the competition when this whole thing is over," he said.
Additionally, being a team member part of a global HR transformation project has taught him the importance of going beyond policy to support employees.
"We are tracking team members' progress on the project but with COVID-19, we have learnt to take a step back and consider, 'should we be pushing them so hard when their priorities are now safety and/or business performance?'" he said.
"On that front we need to be more flexible and exercise some empathy – don't push them to do certain things or hit certain milestones just because it's important to the project."
To practise better empathy, he reflects on his own response and thoughts about the ongoing outbreak.
"In this time of need, people are afraid," he said. "In the initial days when the news first broke, I was afraid too – afraid of going out to the office [for instance].
"Addressing that concern is basic. In the Maslow's hierarchy of needs, 'safety' is basic. If we don't address that concern, the rest like productivity won't fall through.
"If people believe and trust that you're showing them care and concern, they will support whatever other initiatives you roll out."
Related stories