'Competitive compensation strategies are a clear sign the road to recovery is well underway'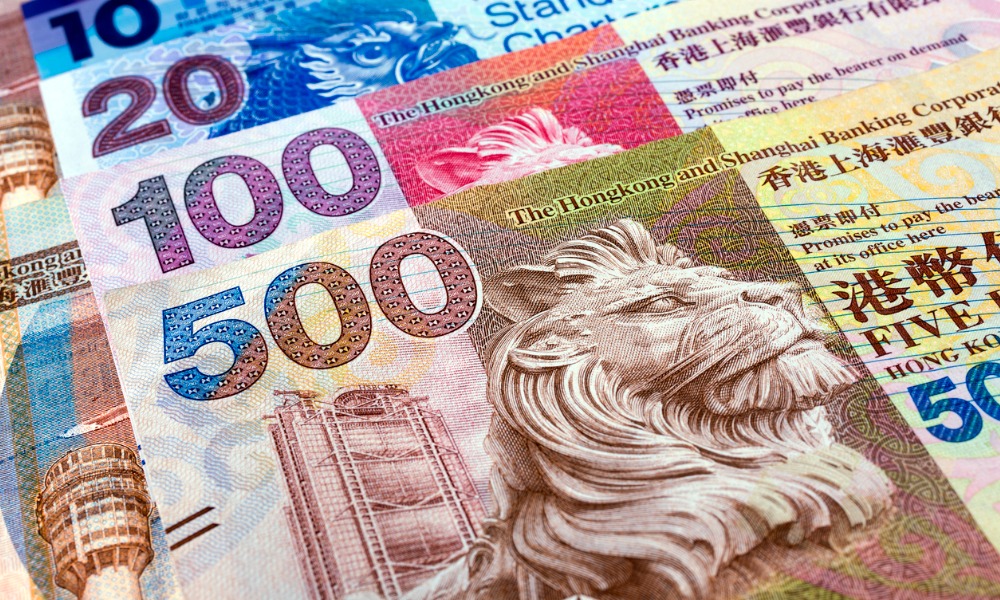 The median pay increase in Hong Kong reached 4.5% in 2023, according to a survey from the Willis Towers Watson (WTW), as businesses across the region become more aggressive in recruiting talent amid signs of economic recovery.
This figure marks the return of salary increases in the financial hub to pre-pandemic levels after the previous years registered the following increments:
4.3% in 2022
3% in 2021
2.9% in 2020
"The competitive compensation strategies across businesses are a clear sign that the road to recovery is well underway in Hong Kong, with a slowing of talent outflow from the city as it re-establishes its status as a global hub," said Wen Wan, Head of Work & Rewards, Hong Kong, WTW.
The 2023 projected salary increase in Hong Kong is at 4.0%, according to the WTW 2022 Salary Budget Planning Survey Report in 2022.
"As economic recovery accelerates, we expect the pay pressure and upward trajectory to continue through the year, with projected salary increase remaining high at 4.0% through 2023."
Per sector increase
Per industry sector, construction and engineering businesses marked the highest 2023 actual salary increases with 5.3%, followed by the Food and Beverage industry at 5.2%. The whole list of increases includes: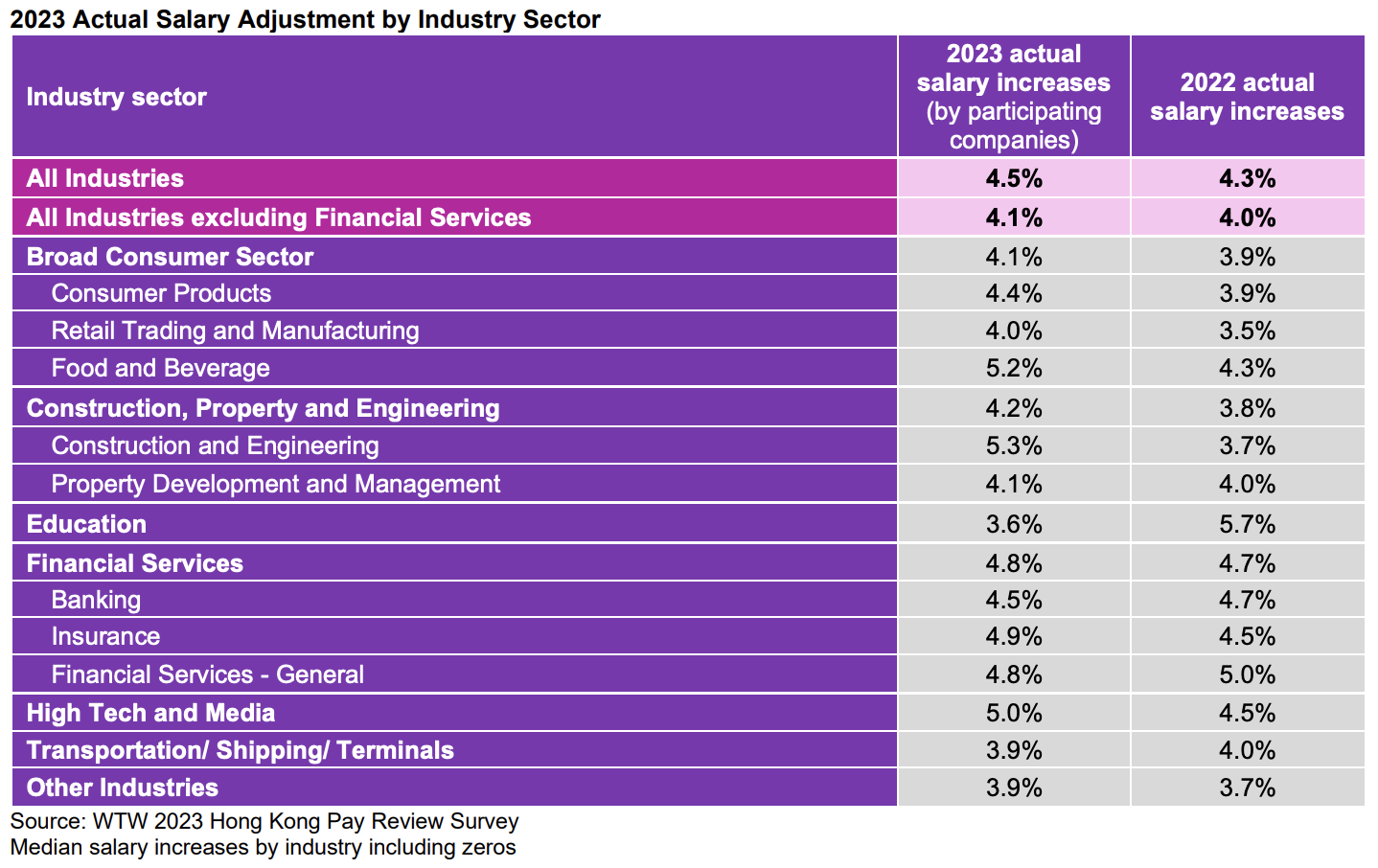 "The High Tech and Media industry has also seen an increase of 5.0%, which aligns with the government's commitment to grow the digital economy and establish Hong Kong as an international I&T centre," Wan said.
"Financial Services industry also reported a salary increase of 4.8%, with the insurance sector at 4.9%, as the city regains its status as a leading financial hub and the ongoing developments in the Greater Bay Area to spur further growth."
Economic impact
The latest data are sourced from the WTW 2023 Hong Kong Pay Review Survey, which pooled responses from 190 organisations across the region, where 91 have finished their 2023 annual pay review.
Among these respondents, 44% said they have a higher salary increase budget this year than the previous one - which WTW said indicates a "more aggressive talent retention and attraction strategy."
This comes as Hong Kong's economy sees signs of recovery from the pandemic, including the 2.7% year-on-year growth of the region's real GDP, as well as unemployment rate dropping to 3.1%.
"As economic conditions continue to improve, the labour market is expected to be strong as businesses seek to attract and retain the best talent in their workforce," Wan said.
The Hong Kong government increased its minimum wage to $40 per hour this May, after the recommendation of the region's Minimum Wage Commission.