However, per industry, the report showed 'different developing rhythms'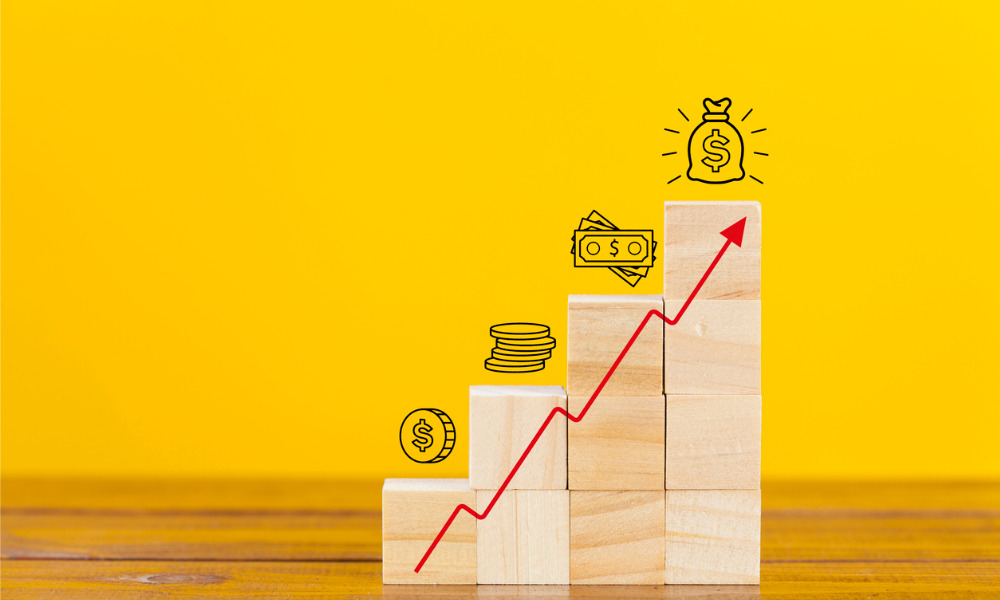 Employees across the Asia Pacific Region (APAC) should expect a higher pay raise this year as employers are budgeting an overall median increase of 5.1% for 2023 across 14 markets, according to a new report from Willis Towers Watson (WTW).
WTW's Salary Budget Planning Report revealed that this projection for APAC is higher than last year's actual 4.9% increase in 2022, with 56% of employers budgeting higher pay raises than last year.
Based on the report, here are the 2022 projected salary increases, compared with last year's actual wage hike per country: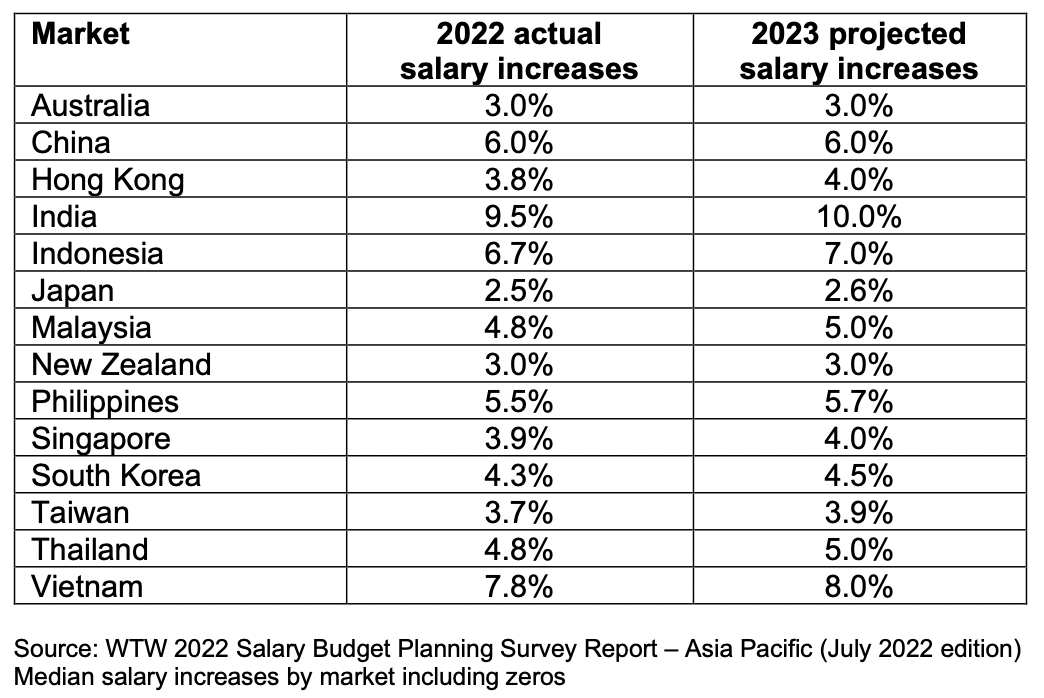 Edward Hsu, Business Leader, Rewards Data Intelligence, International at WTW, said this increase is due to employers' desire to stay competitive.
"Compounding economic conditions and new ways of working are leading organisations to continually reassess their salary budgets to remain competitive," said Hsu in a statement.
In fact, the study said 63% of employers reported that their concern over a tighter labour market is the reason why they had higher 2022 actual salary budgets compared to the projections they made last year.
Another 40% said this was because of employee expectations for increases driven by inflation, while 31% said this was in anticipation of stronger financial results.
Read more: 40% of APAC employers plan on wage increases in 2022
Meanwhile, Hsu said industries are presenting "different developing rhythms" in terms of salary increases. Here are the results: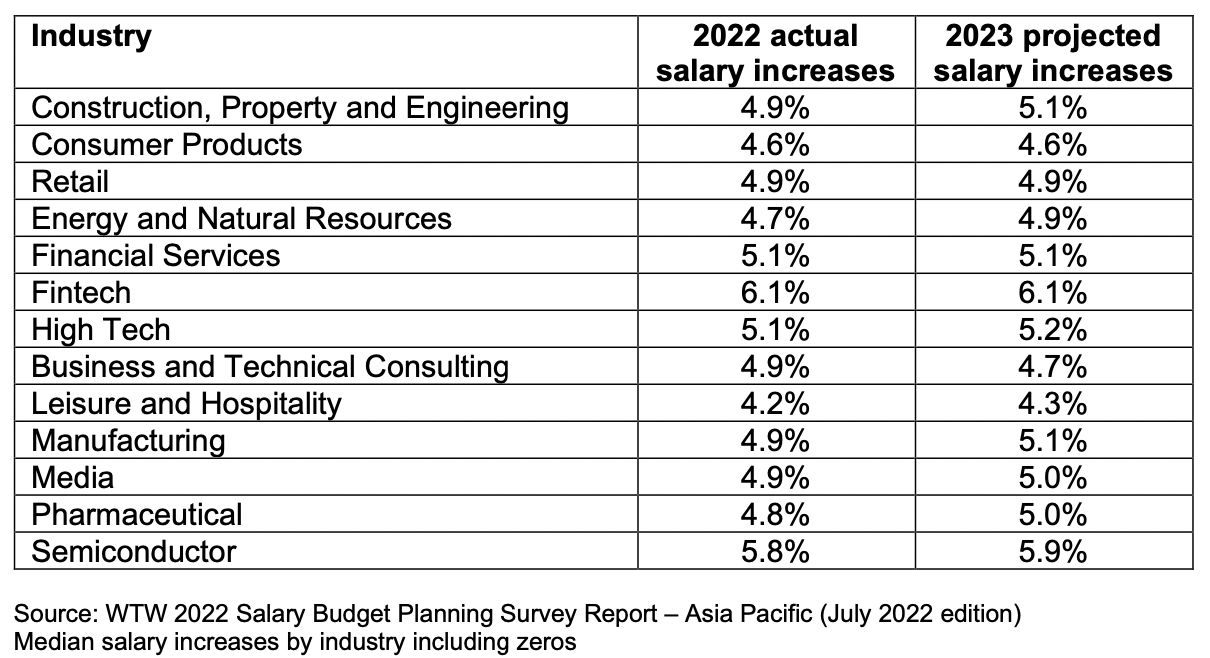 Hsu's advice: organisations should also understand the factors that affect compensation amid a dynamic environment.
"It's imperative for organisations not only to have a clear compensation strategy but also a keen understanding and appreciation of the factors that influence compensation growth," said Hsu.