HRD explores the pros and cons of technology in a post-pandemic world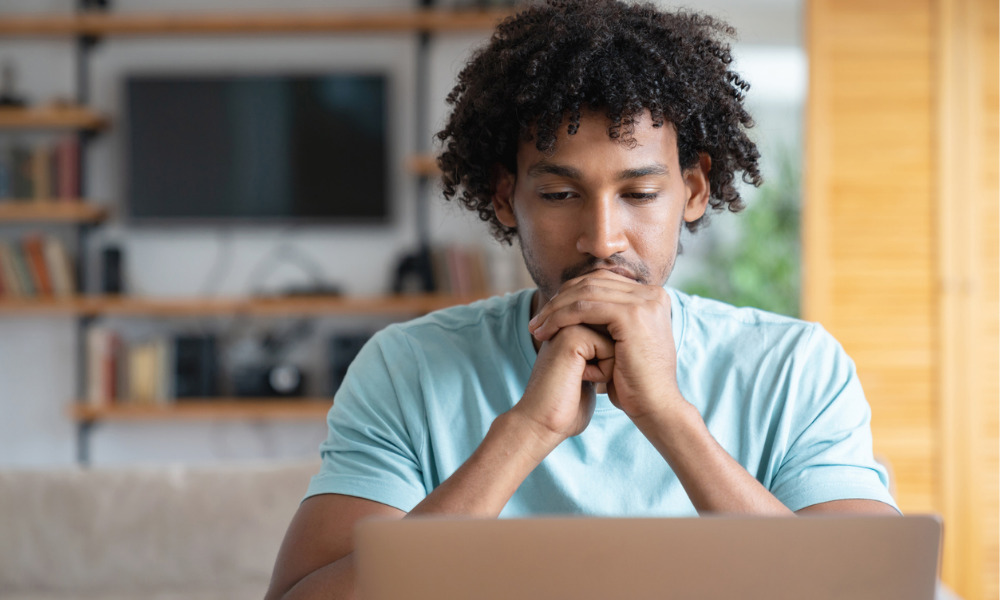 Work-life balance is on the edge as businesses around the world adopt a hybrid way of working. While it undoubtedly brings benefits like less time commuting and a wider talent pool, remote work – and particularly the impact of technology – also has its downsides.
Research by CareerBuilder found more than half of workers aged 18-24 check their email outside of working hours. Interestingly, the motivation behind this failure to disconnect varies between aged groups.
Younger workers aged 18-24 checked their email outside of work hours because of a sense of obligation, while those in the 55 and over age bracket said they were staying connected out of choice. The need to disconnect from work has always been a talking point, but the work-from-home shift caused by the pandemic has made this issue even more prevalent.
How does technology affect work-life balance?
In a remote world, the outpouring of digital notifications can quickly become overwhelming. Where things like email, phone calls, instant messaging and social media were once confined to the office, now they are spilling into makeshift workspaces in our living rooms or even our bedrooms. It begs the question, are we working from home or living from work?
Pia Reuda, head of HR ANZ at Lenovo, said technology can have a negative effect on work-life balance if we fail to set strict boundaries.
"Many people, not only in Australia but at a worldwide level, are struggling with setting their boundaries," she told HRD. "It can lead to burnout, low performance, stress leave, sick leave – the impact is huge. When people have issues around mental health, they're not away for one or two days, they can be off for months at a time."
Thanks to the "always online" attitude prevalent in some industries, maintaining work-life balance has always been difficult but COVID-19 has made the issue more visible.
Read more: Australia's first national mental health resource launched for HR professionals
What are the advantages and disadvantages of technology in workplaces?
Technology has been instrumental over the last year when it comes to maintaining connection with a remote workforce. Without it, shifting to work from home would've been impossible. Workers would have been isolated, disconnected and utterly cut off from their colleagues. Workplace culture, employee engagement and productivity would inevitably crumble without the widespread implementation of tech we've seen in the last year.
But on the flip side, technology can be a source of stress itself.
Thanks to the ease at which we can download it to our phones and access work product at the click of the button, it is getting harder to switch off. The temptation to quickly check your email becomes that much stronger when you can't tell where the office ends and home begins.
How to achieve work-life balance while working remotely
From an HR perspective, Reuda said when communicating the importance of setting boundaries, it's far more effective if the message comes from the top down.One of the strategies initiated by the Lenovo GM during the pandemic was to encourage employees to organise meetings no later than 3pm. This suggested cut-off time aimed to give employees enough time to wrap up their day after the meeting and also make it easier to work flexibly when dealing with childcare or commitments at home.
Reuda said the GM has also led by example by switching off from work at the weekends. Avoiding communication with staff over the weekend sends a clear message that it is healthy and important to enjoy quality time away from the pressures of the office. Many businesses encourage employees, especially people leaders, to refrain from sending communications in the evening or early in the morning too. This normalises the "always on" attitude to work and sets an unhealthy expectation that someone is expected to be responding outside of the usual working day.
With flexible working and the rise of employees choosing their own hours, it's even more important to make it clear when an urgent response is needed – and when it is not. For teams working across timezones, people leaders should be aware of what time it is for the recipient.
Either make it clear that a response is not necessary until the recipient is online, or save it in your drafts for the following day. While policy or an employment contract is the basic method to setting out an employee's working hours and expectation, the problem of overworking is often behavioural. The actions and behaviour of people leaders is therefore critical to setting the boundaries for employees for staff.
Read more: How to manage your anger and frustration at work
The responsibility for avoiding burnt-out, fatigued, and exhausted employees lies largely with managers – so if you're thinking of sending an email at 11pm, think again about the message that is sending to your staff. Managers can also encourage team members to use the do not disturb or away functions built into most platforms, especially helpful for those working overseas. Another strategy they've employed at Lenovo to encourage staff to take their breaks was introducing lunchtime exercise sessions.
Run by a professional coach, these virtual classes promote the importance of both exercise and stepping away from the laptop screen, and each week a member of the leadership team takes part too.
"Managers need to remind people to take their breaks, for example for sport or connect with their family, or just do other things, but it's also on people to understand the benefits that having a break brings to them," she said.
Educating employees around the value of wellbeing and maintaining work-life balance has become a focus for a lot of HR teams over the last year. Partnerships with meditation apps like Breathe or Headspace, as well as virtual webinars are all tools to help promote and educate. Encouraging staff to take time off is also a great way to prevent the onset of burnout.
Even though international destinations are off the cards, local getaways or just time spent relaxing at home can have a powerful effect. Towards the end of last year, some companies introduced initiatives to give staff more time off as a bonus for using up their annual allowance – promoting rest and reducing the company's leave liability.
In a remote world, technology doesn't have to mean the end of our work-life balance. With encouragement, education and behaviour led from the top, both people leaders and employees can switch off to stay switched on.