A pandemic could see millions relying on technology to stay connected even from home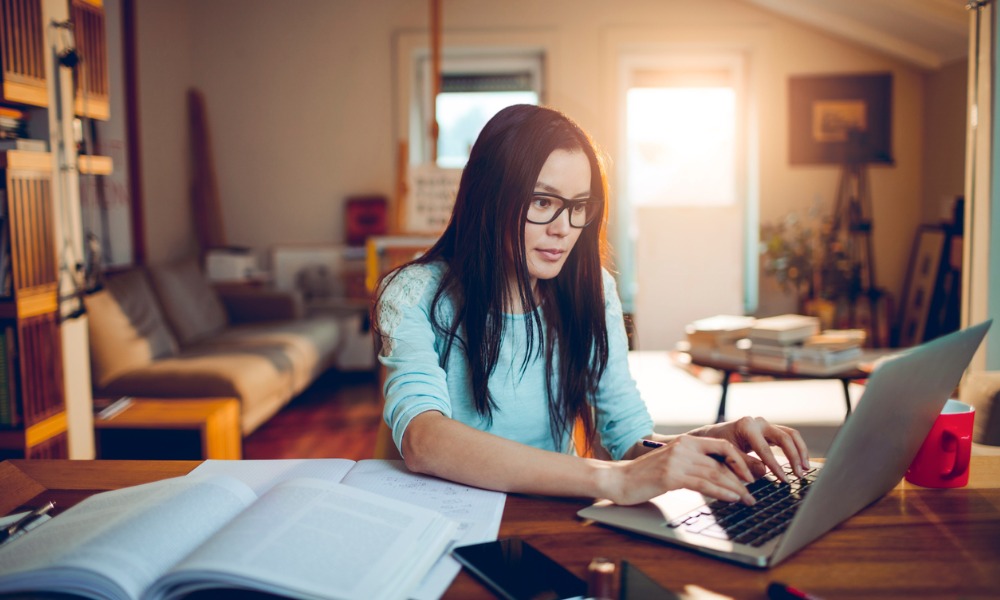 Even before the highly contagious coronavirus outbreak forced thousands to shift to a remote work set-up, working from home was already gaining traction.
In the US alone, 4.7 million or 3.4% of the population work remotely, according to career platform FlexJobs. The number is expected to rise amid the dangers posed by the novel coronavirus Covid-19.
Driven by cloud and mobile technology
A pandemic could see millions more relying on technology – particularly, mobile and cloud-based productivity and messaging tools such as Slack or Zoom – to stay connected even from home.
Already, stocks of team collaboration software Slack have surged almost 40% since January, while established brands like Microsoft and Google remain strong thanks to the demand for better work tools accessible from anywhere.
One unintended result of the outbreak: the shift to remote work gives employees a "chance to try a new way of living and new way of [working]," said Daniel Zhang, CEO of Chinese ecommerce group Alibaba, in a recent earnings call.
Alibaba, which instructed its employees to work in a virtual set-up from home, has also seen its enterprise communication tool DingTalk become the most downloaded free iOS app in China. The so-called 'mobile office toolbox' allows users to report to work, track and update the status of projects, check the attendance of team members, and communicate one on one or as a group.
Many workplace tech businesses are also responding to the challenge of Covid-19 by offering some of their premium services for free.
Just this week, Google began giving free access to the more advanced features of its video conferencing tool Hangouts Meet to G Suite customers.
Hangouts users can now set up larger meetings with up to 250 participants, live stream with up to 100,000 viewers, and record meetings and save them on Google Drive.
"As more businesses adjust their work-from-home policies and adopt reduced travel plans in response to COVID-19, we're helping to ensure that all globally distributed teams can still reliably meet face to face, even if employees are not in the same location," said Javier Soltero, Google's general manager and vice president for G Suite.
Mural, another collaboration software, is also rolling out services for free to help businesses, now grappling with a sudden change to their routine, "reduce the amount of disruption" brought about by the coronavirus outbreak.
Unlike most team productivity tools that rely on a chatroom style of communication, the platform works like a digital 'white board' to enable teams to visualise their processes through diagrams, charts and drawings. No matter where they are or what time zone they work in, users can scribble on shared files, jot down ideas and exchange virtual 'sticky notes' faster.
READ MORE: Twitter urges global employees to work from home
Handling corporate files on a personal device
But managing teams remotely also carries its own risks. The most important one is keeping corporate and personal files secure.
Some companies have a bring-your-own-device (BYOD) policy that allows employees to run office apps on their personal device, but this can sometimes blur the boundaries between personal and corporate use.
Employees who work remotely prefer to delineate the two, said Tzachi Zack, chief product officer of Cubed Mobile.
"Users prefer not to have access to business data from their mobile devices to avoid installation of Mobile Device Management (MDM) tools on their mobile devices," Zack told HRD.
MDMs, he said, "penetrate into [the user's] private data and activities." But too much surveillance can also ruin trust.
The solution is to manage corporate and personal files separately through a dedicated workspace app. Cubed Mobile, for instance, keeps all work-related files on a personal device "encapsulated and encrypted," Zack said.
While the worker continues to access their 'virtual workspace,' the employer can monitor all aspects pertaining only to work.
"The technology can be up and running within a few minutes, which means that it can be used on the fly, which is critical during this time of 'sudden quarantine,'" Zack said.