HRD gets exclusive insights from a member of parliament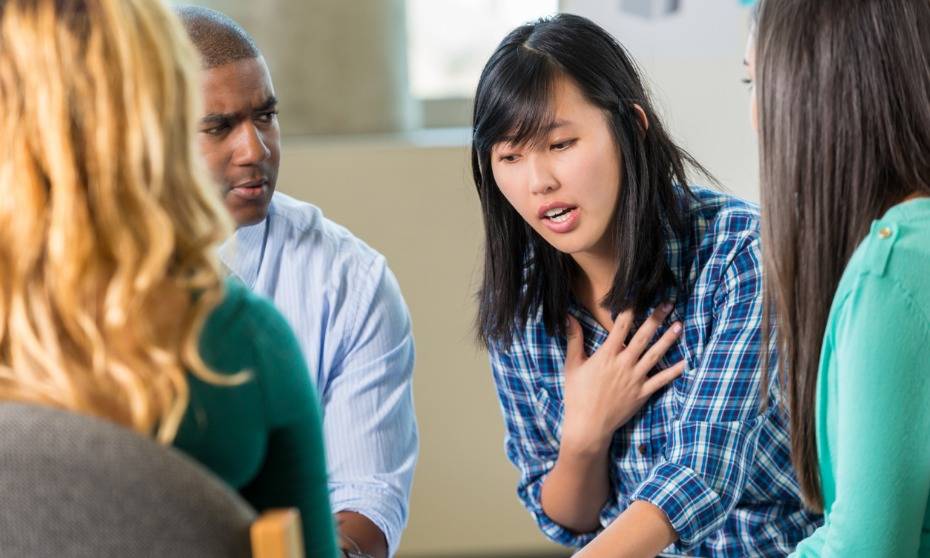 But just how dire is the situation on the ground?
In 2018, the Singapore Mental Health Study found that one in seven Singaporeans have experienced a mental disorder in their lifetimes, most of whom are aged between 18 and 34.
What's more worrying is a whopping 86% in the workforce never seek help for problems related to mental health. In terms of productivity, it has led to issues with both absenteeism as well as presenteeism.
HRD had an exclusive sit-down with Anthea Indira Ong, nominated member of parliament (NMP), to figure out a pragmatic approach to the problem. The NMP has called for mental well-being to be a "whole-of-government priority" in her recent speech during the Budget 2019 debate.
As a mental wellness advocate, Ong is a founder of Hush TeaBar, a not-for-profit social enterprise that employs deaf and persons-in-recovery from mental health conditions. She is also a co-founder of the WorkWell Leaders Workgroup, where 25 C-suites meet and discuss inclusive practices for workplace well-being.
"If we truly want to do something about this, the smaller and easiest step is to stop asking job applicants to declare if they have ever suffered from a mental health condition," Ong said.
Many multinational and international companies have rid of the practice, she said, as it is "clearly…very much a discriminatory practice".
"If HR leaders want to start embracing mental well-being as a culture you want to promote, then you can't ask that," she said.
Keeping the "archaic" discriminatory practice shows that you're not being "congruent", she said. On one hand, you're saying that your organisation supports people with mental health difficulties, while on the other, you're singling them out even before they get the job.
Even if you keep the question on the application form, most people can just lie about their condition to get the job and simply keep on worrying about being "found out". "All of which is so unnecessary," she said.
That's done – now what?
In line with the stat that sufferers may lie or continue keeping hush about their condition while on the job, how can leaders help employees? Ong listed several practices shared in the WorkWell Leaders Workgroup.
- Regular self-assessment for employees
Work stress is a common feature in Singapore's offices. Ong pointed out some people are better than others at coping. For those who need reminders to take a breather, some of the leaders roll out simple assessments for employees to determine if they're "burned out".
She added that HR can even collect the data anonymously to get a general stand of where the organisation is in terms of mental well-being. From there, leaders can decide the next steps.
- Employee assistance program (EAP)
Pretty much "a standard practice", it's typically offered as a free service to employees and involves confidential personal counselling, coaching and services like mental health workshops. Ong added that EAPs are especially effective for employees who are not sure if what they're facing is an "issue or a passing thing".
- Employee-led initiatives
The holy grail of any office initiative, ground-up activities such as peer support groups can have the greatest impact on creating a wellness culture.
These, however, are usually only possible when individuals are really keen on sharing their own experiences – which means foundations of a strong culture of trust already exist within the office. Ong said leaders can start small by encouraging wellness activities like weekly yoga sessions.
- Leadership sharing sessions
As for anything culture-related, top leadership taking charge can lead to an organisation-wide ripple effect. Some leaders in the workgroup have held townhall sessions where C-suites opened up about their own experiences with mental health difficulties. Such sessions assure employees that work is a "safe space" for them to share and seek help.
To find out how leadership can further push the well-being agenda, read this story: Mental wellness: why C-suit should lead the discussion