The COVID-19 crisis is taking a toll on leadership's mental health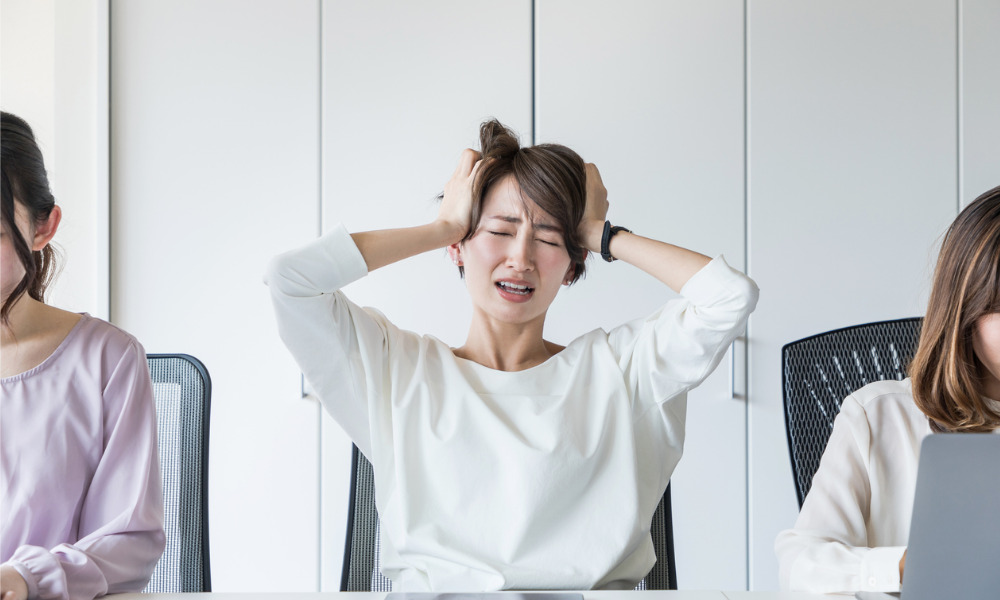 HR leaders need to take better care of their well-being amidst a prolonged crisis, based on findings from a new study.
A survey of recruiters and HR decision-makers in Singapore found that one in three leaders are unhappy at work amidst COVID-19.
Since the start of the crisis, the number of leaders satisfied with their jobs dropped to just 54%, from 87% in pre-pandemic times.
JobStreet's findings may be unsurprising to some as 2020 continues to keep HR burdened with the critical role of helping organisations navigate the ongoing COVID-19 crisis.
Or as Rashmi Sharma, global learning & wellbeing lead - South East Asia & ANZ, at Unilever pointedly noted at a recent HRD event — HR are the "frontline heroes in the corporate sector".
"[HR] have been more hardly impacted, in terms of…well-being," Sharma said. "Like any other employee, we need to take care of our HR folks as well."
READ MORE: Why COVID-19 is aggravating leadership burnout
HR's top concerns
So, what are leaders' top complaints and concerns amid COVID-19? According to the report, the main areas of contention are;
Organizational financial health
Employee well-being
Staff engagement
JobStreet's survey found that two in three leaders remain worried about their revenue, profitability and cash flow. This is especially hitting local small business owners hard.
And as workplace well-being continues to take centrestage in 2020, half of leaders said the negative impact of COVID-19 'weighs heavily' on them.
The report found that being 'the bearer of bad news' like layoffs and pay cuts have left them psychologically drained.
Grappling with manpower issues such as hiring freezes have also left a negative impact on leaders (47%).
Meanwhile, following the stressful urgent requirement to set staff up to work from home (78%), two in five leaders said they've had difficulty maintaining engagement of remote workers. They listed challenges like a lack of physical interaction and productivity issues.
READ MORE: Coca Cola's global HR head: How to be a resilient leader
Before helping others, leaders should prioritise their own well-being first, reminded Chew Siew Mee, country manager at JobStreet Singapore.
Chew suggested that HR facilitate open communication between managers and allow them to air concerns on leadership challenges as well as difficulties managing remote work. Only then can the team work together to develop an effective strategy to manage the workforce.
"Employers have to shoulder the responsibility of leading their companies through the pandemic, and that is a tall order in itself," Chew told HRD. "It is thus important that they take good care of themselves first, so that they can more effectively fulfil their leadership duties.
"It is also important to recognise that working from home blurs professional and personal boundaries. Employers must set time aside for themselves as well as their families, relatives and friends."