The Royal Butler and former member of the Royal Household discusses how best to behave in the office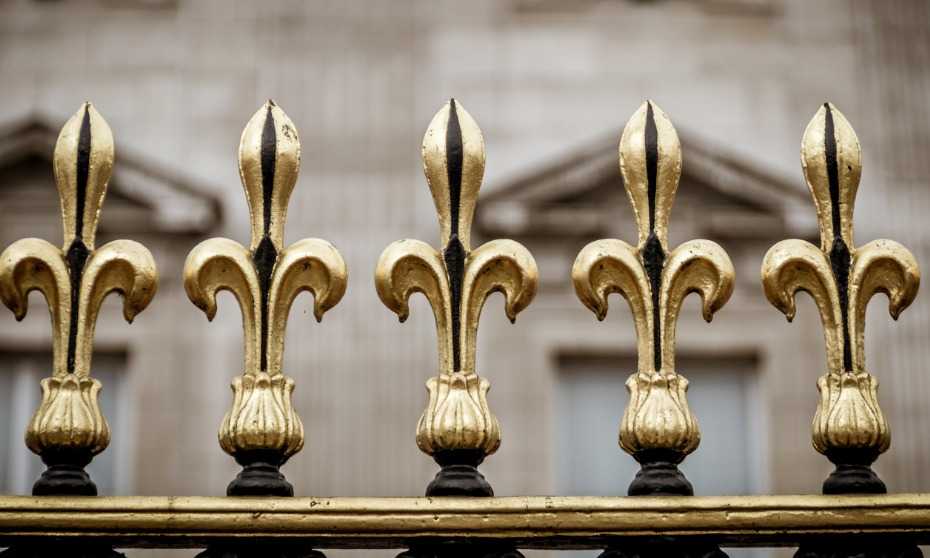 Grant Harrold, aka 'The Royal Butler', is a former butler and member of the Royal Household of Their Royal Highnesses The Prince of Wales and The Duchess of Cornwall - based at Highgrove House. Known as Britain's official Etiquette Expert, Harrold made his name on the popular UK TV show Country House, in which he served the 14th and 15th Dukes of Bedford.
In an exclusive interview, HRD spoke with Harrold to see what misbehaving employees can learn from the Royal Code of Etiquette.
"When I was a youngster, I was brought up knowing the correct way to behave," explained Harrold. "At Christmas time, my parents were very strict about tables being made up the right way – and I remember from the age of four being fascinated with this ritual. To see the table set with all the very best cutlery and china was something I used to really look forward too – more so than seeing my presents under the tree."
This fascination turned into a life-long passion for the future Royal Butler – as a series of unique events led to Harrold's quick rise through the Royal ranks. He soon became the Butler to the Marquis of Tavistock, after which Harrold wrote to the Queen to enquire about any roles within the Royal Household.
"After around six or seven interviews, I finally met Prince Charles who then offered me the role of Butler within his household. This led to me serving on him, Camilla, Princes William and Harry – and, of course, Kate Middleton."
This extensive background in etiquette perfectly placed Harrold as an expert on how to behave in all situations. After leaving the Royal Household, he retained the pseudonym The Royal Butler, due to his ongoing work with Royals and their households and launched a household consultancy company Nicholas Veitch.
Harrold's company is now The Royal Butler School and The Royal Etiquette School, which offers bespoke courses teaching business leaders how to behave in organizational settings. Partnered with Her Royal Highness Princess Katarina, who is also patron of the school, Harrold sees a bevvy of world-leading executives come through his door to learn the proper manners expected in high-level business scenarios.
As such, we asked Harrold to highlight the worst mistakes employees make when it comes to workplace conduct.
"Firstly, I'd have to bring up overfamiliarity," he prefaced. "Why do people think it's okay to hug their colleagues? This isn't a family reunion, it's a place of business. It just makes people feel really uncomfortable – so, please, stop it. Shaking someone's hand is the appropriate greeting. In fact, Royal etiquette demands that the Principle – aka the boss – is the only one who can offer a handshake out. That's why we never offer our hands out to the Queen."
However, Harrold says his biggest pet hate is disrespect – something which can be rampant within the office.
"Just look at how people use their mobile tech in the office. I actually met with a big client – who shall remain nameless – and throughout the meeting their representative was constantly staring at her phone. It really angered me after a while – it's so rude! And now, whenever I think of that company, I immediately remember that feeling. That in itself is a shame, because it was only one employee who tainted my perception of the entire brand."
It's an issue which irks leaders every day, when employees misbehave and ruin their brand identity. Harrold believes that staff should remember that they're brand ambassadors in everything they do – and the slightest slip up could ruin a reputation.
"Thirdly, and I can't stress this one enough, be respectful of other people's property," continued Harrold. "People all too often assume that it's okay to steal a colleague's food from out of the fridge or borrow their items without asking. This really goes back to respect – which is something that aligns with my next point.
"Now, perhaps this is a little too traditional, but I think it's pleasant when a man stands up when a woman enters the room – it's something I do myself. This really goes back to the Royal Household, where it's simply an automatic thing that's done."
And this could be looked at from a business perspective too. If your CEO walks into a room, isn't it polite to stand up and greet them properly? It would be rude not to, wouldn't it?
Harrold regaled HRD with the recent story of Anna Wintour, editor in chief of Vogue, meeting the Queen at London Fashion Week.
"She didn't remove her sunglasses," explained Harrold. "Speaking to someone whilst you're wearing sunglasses is rude – and I think Ms Wintour broke protocol here. If you're wearing sunglasses for a medical reason, then fine. But if you're wearing them and speaking to someone else – let alone the Queen – thats plain rude. In a workplace environment, conversing with a colleague with your shades on – I mean, who do you think you are? The Secret Service? It's ridiculous."
And whilst it's all very well and good in principle to define these rules of workplace conduct – how exactly can HR leaders go about enforcing them? Well, for Harrold, it comes down to being empathetic.
"You can easily offend people when instilling good behaviour," he told HRD. "Consider implementing a code of etiquette – a guideline of how employees should behave. It can be as simple as a list of 'do's and don'ts'. I was once working with a hotel for a filming project and they issued out little cards which instructed people to be polite to one another and remember their manners etc. That's a great way to give employees a little reminder of how to interact with their colleagues without upsetting anyone."
Though it's important to remember where we get our etiquette traditions from, Harrold is a big believer in revamping codes to align them with the 21st century.
"When I teach business leaders how to enforce etiquette in my classes, I always remind them to use my rules as a general guide. The same is true in office etiquette. Develop a plan which fits into your company culture – a bespoke guide which is in tune with your core organizational beliefs and values."
To hear more about what the Royal Butler can teach you, visit The Royal Butler School or take a look at Harrold's insightful social pages.