Top HR leaders share their current skills challenges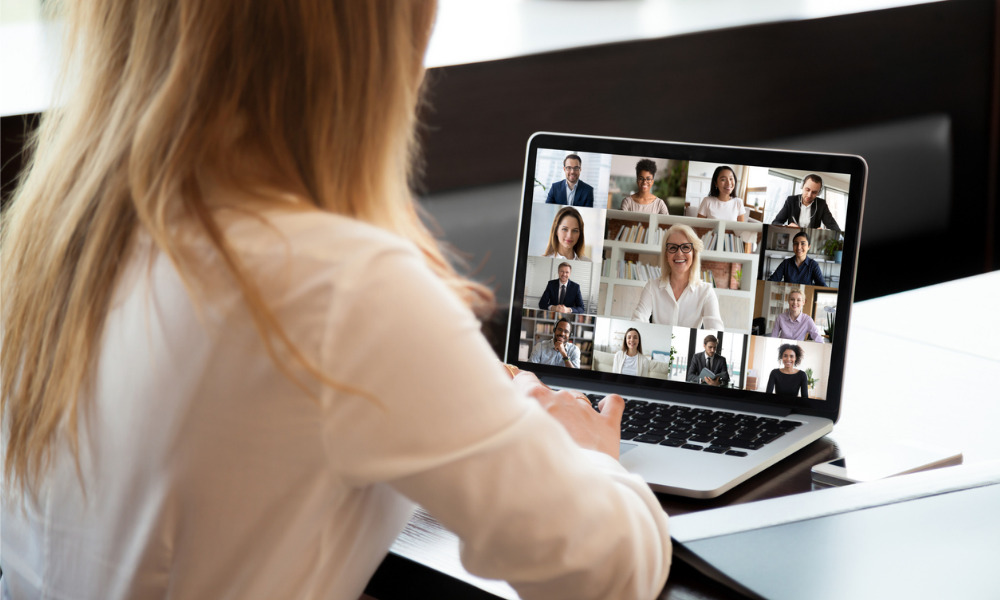 As the world races towards reopening, businesses are facing a critical period. After more than 18 months of closed borders putting a halt to migration, the skills shortages in both countries have become acutely apparent.
At a recent roundtable session, hosted by HRD and Coursera, HR shared insight into the current skills shortages their organisations are facing and how they are tackling the issue. Opening the session, Dulles Krishnan, managing director for Coursera Enterprise, India & ANZ, said there has been a huge acceleration in upskilling and reskilling.
"Our data suggests that 73% of the workforce we surveyed believe the upskill/reskill is the responsibility of the employer," he said. "While they have the responsibility to learn, the opportunity to create that upskill and reskill is now being looked at in the context of something the employer has to do."
According to Coursera's Industry Skills Report 2021, around 54% of workers are open to retraining if it opens opportunities in other industries. Krishnan said the pandemic has caused employees to rethink their jobs in totality, considering factors like their commute, the type of work they do and the flexibility for better work/life balance.
The top three in-demand skills areas for the future of work
The report identified data science as the most popular domain for learning on the Coursera platform, following by business and technology. Within those domains, the most prominent industries learners belonged to were manufacturing, professional services, financial services, technology, insurance and the automotive sector.
HR leaders who took part in the roundtable session agreed that data and digital literacy will continue to be key learning areas, regardless of industry. One attendee, an HR transformation leader from one of Australia's big four banks, went so far as to say she believes all roles will involve some element of data, digital, risk, programme management and customer focus in the future.
"For some organisations that might present a massive culture shift, particularly if they were wedded towards the more technical capabilities," she said. "The opportunity I can see across the business group is how do we create a very simple roadmap to capability, and then, how do we equip people with those learnings?"
Beyond those in-demand skills across data and digital, several attendees said the new world of work has also created the need for better capability in agile mindsets and remote leadership.
Read more: Citi's L&D leader on how to build a proactive learning culture
Strategy, skills & starting from scratch
Many of the HR leaders present said now is the time to rethink how they have approached L&D in the past. The vast acceleration of automation and technology caused by the pandemic has called for a more strategic approach to driving business outcomes through learning.
One attendee, a people development leader in the food sector with a workforce of 25,000 employees across ANZ, said for his team, the focus is on integration, engagement, and delivery.
"What the last couple of years has done for us is really challenge the way we deliver learning and look at being smarter in how we do that," he said. "That has led us to almost go back to a blank piece of paper and start redesigning structurally how we deliver a lot of our development and learning programs across the organisation."
The sentiment was echoed by others who said they are in the midst of organisation-wide overhauls of their L&D. But while the demand and the range of capability required is complex, simplicity is also key. Leaders talked about the need to strip back learning and focus heavily on both current and future capability needs.
Read more: Canva's global head of L&D on key skills for leaders in a hybrid workforce
The changing face of learning
Thanks to the rapid pace of change over the last 18 months, the way employees consume learning has changed. Gone are the days where workers could dedicate large chunks of time solely to L&D. One key challenge that emerged from the session was around integration, and the need to deliver learning in the flow of work. L&D also needs to be highly contextualised to the learner's individual capabilities.
Krishnan agreed that learning has become far more contextual today that ever before and it is a central theme emerging within L&D.
"You need to customise learning to be very, very specific to the learner. Instead of a program, you want to contextualise learning to the role, and then, from the role to the individual," he said.
"That is the other aspect that we're starting to see. It's the idea that an employee can level set themselves to know where they stand on their learning based on what they currently know but also know where their gap is."
By contextualising learning and mapping out the skills trajectory for individual employees, it is changing the learner's motivation and empowering them to own their upskilling/reskilling journey.
"If I as a learner know where I stand and what my gap is, it moves from an 'I want' to a 'I can' mindset," Krishnan said.
It's clear that like many other areas within the world of work, L&D has hit fast forward as a result of the pandemic. But while undoubtedly it has created a huge volume of work and challenges to overcome, our attendees said it has also created a golden opportunity to revolutionise learning. By marrying business outcomes with a strategic, skills-first approach, organisations are using learning to drive resilience long into the future.