How can leaders make a difference in the era of COVID-19?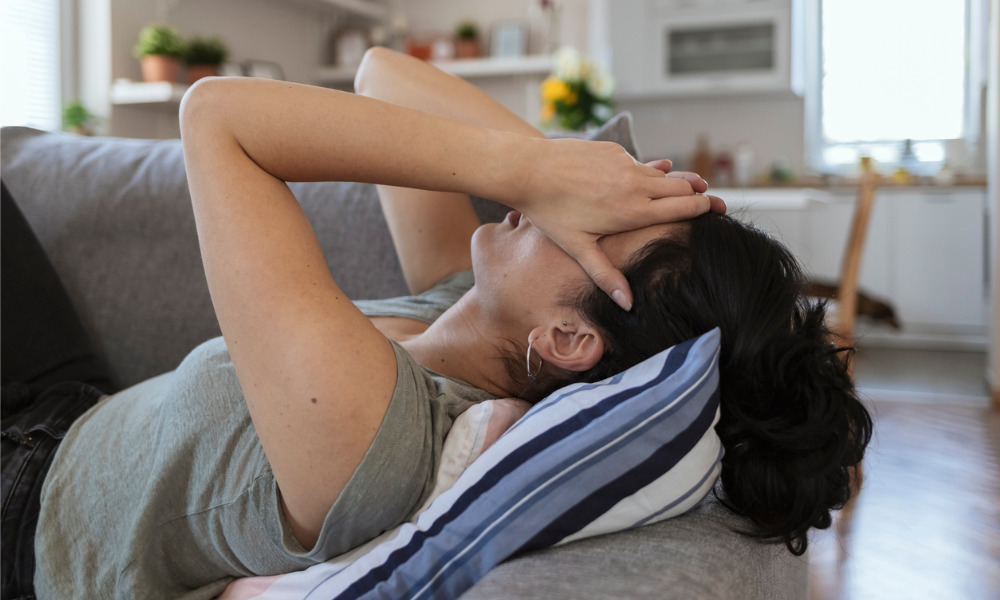 The COVID-19 crisis has led to an 'urgency' around managing well-being and leaders now see the importance of mental health awareness, said Rashmi Sharma, global learning & well-being lead — South East Asia & ANZ at Unilever.
As the link between well-being and performance becomes clearer, Sharma said there's been heightened activity around mental health training and resources.
It's been a long time coming, but it's assuring to know that professionals at all levels are taking it seriously now. So much so that the global head recently conducted a series of sessions solely for leaders.
"I couldn't have imagined, maybe a year back, saying [we're dedicating] 90 minutes for hundreds of top leaders to talk about well-being, to understand how do you [present] yourself, and understand how do you sort of take care of your focus and stress," she said.
"This has definitely come of age and I think what has also happened is the overwhelming data around well-being…and that has made that leadership shift."
READ MORE: How to safeguard mental health in a prolonged crisis
Support well-being at all levels
Sharma was on a panel discussing workplace mental health at HRD's HR Leaders Asia virtual summit recently. And while leaders are working hard to manage employee well-being, the speakers recognised that leaders need to take better care of themselves as well.
Fellow panellist, Dr Zoe Fortune, CEO at City Mental Health Alliance HK said it's vital that people acknowledged how the pandemic can overwhelm everyone.
"I think we also need to remember that this is unprecedented," Fortune said. "No one was prepared for this and so we are facing a lot of responsibility on our senior leaders, on our staff, on our managers, on everyone.
"We've got 'changed work' happening across the board, and we are still expecting people to perform at a certain level — we're expecting managers to manage the processes at a certain level.
"So actually, [the] uncertainty, anxiety, and all of those emotions, they are somewhat inevitable to a certain extent, so I think we need to allow ourselves to recognise that."
READ MORE: WHO: 'Urgent need' to tackle mental health crisis
While the pressure has been on for leaders to navigate the crisis, and this may exacerbate mental health issues, Fortune highlighted that sometimes mental stressors are impactful simple because we're all human.
She then referred to a survey they did on stress levels of both junior and senior staffers that got interesting data around the real reasons behind their stress or mental health triggers.
"[We] found that some of the reasons for it weren't because they have a lot of [work] pressures," she said. "Particularly at that age, you might have family pressures, young children, elderly parents, and financial concerns. You might be managing up or you might be managing down, and so there's a lot of pressure."
Aside from the life stage you're at, she made clear that employers must make an effort to support employees across the organisation — especially if there's the added expectation on leaders to help manage their team's overall well-being.
"But it does speak to the fact that there's actually a lot of stress on a certain level and I think we also need to understand that this is an unprecedented time," she said.
"We also need to get better at supporting our staff at every level and being able to reflect and understand that everyone needs support.
"People are putting in place resources for mental health, and managers are checking in and saying, 'how are you doing?', but we also need to ensure that we look after the managers.
"Because if you are looking after other people, it can be hard on yourself as well, so we need to ensure that we are supporting these people."
READ MORE: Why COVID-19 is aggravating leadership burnout
Take care of yourself first
Suki Tiwana, head of colleague & labour relations, Asia Pacific at American Express shared similar sentiments around managing the high expectations on leadership. During the discussion, she said it's important for leaders to prioritise taking care of themselves.
"Just my anecdotal kind of information from across our organisation, leaders are feeling that additional sense of responsibility," Tiwana said.
"And I'm really conscious that when I speak to them, I'm reminding them [and emphasise] this point about looking after themselves, because they're not going to be very impactful for their team if they're not in a good state themselves."
Rashmi Sharma also shared advice on how leaders can manage their own wellness and its ripple effect on team members.
"I do feel that well-being is very personal," Sharma said. "So I get energised by dancing and yoga and books. Somebody else might get energised by poetry and music.
"The number one thing I would say to leaders is, if you want to educate yourself about well-being, educate yourself about yourself and your own well-being.
"So what energises you — identify that and share that. And as we mentioned, have those well-being check-ins.
"As you share that or any lessons with your team, it'll give you a far better education about your own well-being and your team's well-being, which is much more relevant to them."