'Highly skilled, busy, purposeful employees are happy, retained employees'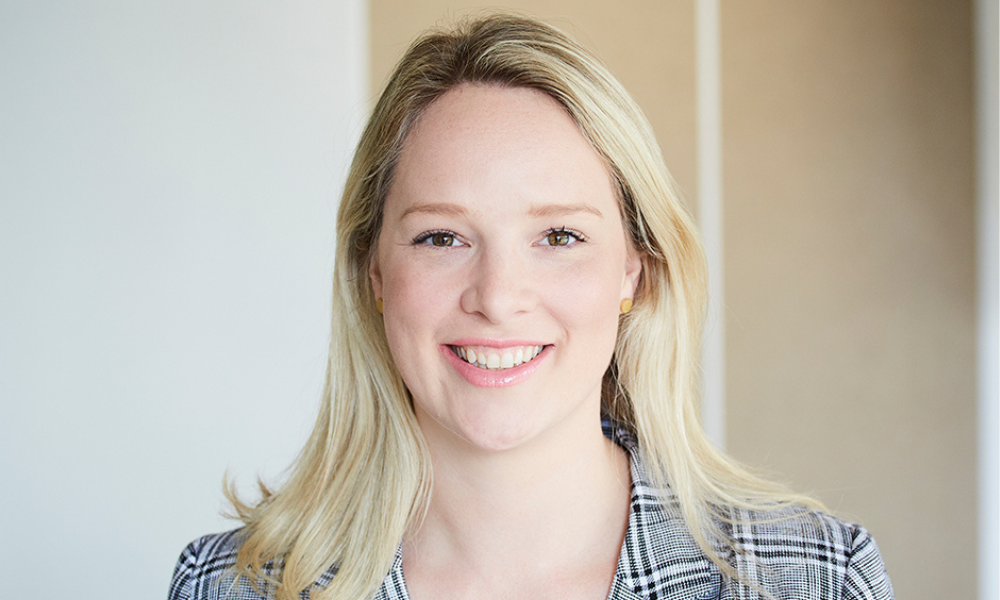 Olivia Holmes, the recently appointed chief people officer at law firm Macpherson Kelley, considers success in HR to be when she sees people getting promoted.
"What does success look like? It's growing talent," Holmes told HRD Australia.
"It's seeing people reach their potential. It's enabling. It's empowering. There is no better day for me than a day that we announced promotions of people that have come into our business five, 10 years ago. I've certainly seen in the nine years that I've been [here], our law graduates who started in 2014, many of them are senior associates now. We have a number of homegrown partners. So that is easily the thing that keeps me coming back."
The business side of HR
Holmes began her career in recruitment before making her way into HR.
"I had the opportunity to work with so many different businesses that I started to realise that there was a huge opportunity to have a real impact in HR," she said.
"I enjoyed the business side of HR. So many HR practitioners, especially when they're starting out in their career will think, 'I love people and I love communication'. And I absolutely do love people. And that's what keeps me coming back for more. But why I work in HR today is because I enjoy really linking people to business outcomes."
Holmes first joined Macpherson Kelley in 2014 as an HR business partner for Victoria in 2014 before rising up the ranks to chief people officer this year. She said she was drawn to the business because of its potential, its ideas around growth and her desire to have a positive impact on the clients and communities the company is based in.
"It's a firm that is over 118 years old but much of our recent growth has happened in recent time," Holmes said. "That was hugely exciting to play a pretty critical role in taking the people function from a fairly transactional personnel function to what it is today, that's just so focused on employee experience and recognition."
Driving change with employee experience
During her time at Macpherson Kelley, Holmes and her team have been focused on impacting individual, team and firm outcomes.
"That's really about building capability at all levels, in all areas of our business," she said. "And that is how we can be most impactful in achieving outcomes for each of those groups."
Over the last few years, Holmes said she has been focused on the employee experience. She played a key role in expanding the company's parental leave policy in 2022 and launching the firm's diversity, equity and inclusion working groups.
"That was just a no brainer," Holmes said about her impact on the company's parental leave policy. "That was about broadening out the firm paid parental leave to support women in the most important time of their life.
"We broaden it out to 20 weeks [and] we pay superannuation on the unpaid period of our female staff, which is about contributing and minimising the pay gap. We've got some really good fertility support too, which is another great aspect of the policy. And again, that was really just linked to making sure that we are supporting all of our women at the various different points of their life."
The initiatives Holmes has been a part of help keep the company competitive among potential employees.
"We've been implementing so many different initiatives, whether it's around performance and recognition and our bonus schemes to really well-oiled recruitment and induction and onboarding, then through to the DEI work," she said. "Which was really making sure that we had all of the initiatives that would really cement ourselves as an employer of choice especially in such a competitive market that legal is [in]."
Creating opportunity, growing talent
In her new position, Holmes is now focused on creating opportunity and growing talent within Macpherson Kelley.
"I see that is really critically linked to the performance of individuals and then teams and then the firm," she said. "And if we get that right then we have a really productive and high performing and profitable organisation because highly skilled, busy, purposeful employees are happy retained employees."
She added that one of the company's values is "better each day" and it's something she wants to build on.
"We had a lot of good stuff but I'm pretty relentless in just trying to continuously make it better with our team," she said. "So we will start work on our employee value proposition.
"We're just about to hit go on an employee survey because the other thing I care about deeply is it's not the HR team cooking up initiatives and strategy in isolation. It's very much informed by the 265 people within our business. So we will take from that survey and the regular feedback that we get and put that into the next huge project, which is the employee value proposition work."