'For me, the most humbling thing you can do as an executive is grow talent in an organization,' says CPO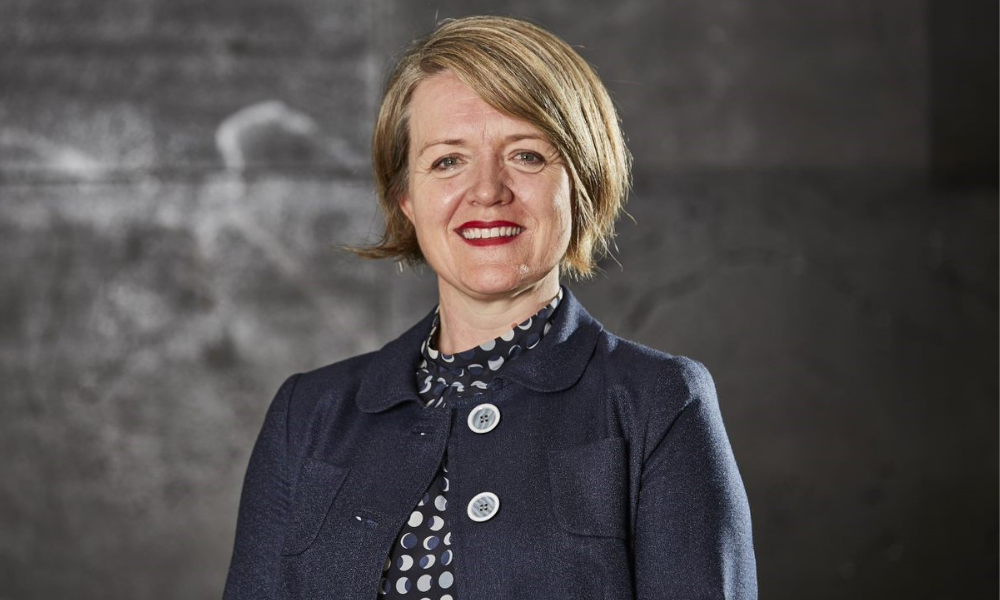 The Royal Australian College of General Practitioners (RACGP) has been through a significant period of change since Sue Black joined two years ago as Chief People Officer.
Following a direction by the Health Minister, this February, the organisation – which is the country's largest professional GP body – also took on a training responsibility for GPs throughout Australia.
As a result, the number of employees has leapt from just over 400 to over 1200.
Significant growth has come with challenges, but being able to help guide the RACGP through such huge transition has been extremely fulfilling, says Black, who was recently promoted to Chief People and Chief Operating Officer.
One of the most exciting parts is knowing the organisation is playing such a key role in people's wellbeing.
"We're having an impact on the health of Australia because we're supporting the doctors that train doctors," says Black. "That gets me up in the mornings – that we're actually doing something amazing here.
"I think every one of our team feels that way. That comes through really strongly in our employee engagement survey - that people show up here every day because they're part of something quite amazing. For me, that's been really motivating."
The non-profit organisation represents 45,000 members working in or towards a career in general practice. As well as its educational role, it is the voice of GPs throughout Australia, sets the standards for general practice, connects the general practice community, and advocates for better health and wellbeing for Australians.
Consulting and collaborating with employees
The recent transformation saw the training system morph from a decentralized model, with a number of different regional organizations, to incorporating the responsibility within the college.
"It's been a massive time of strategic change, going to a truly national model," says Black. "We've got people now in every state territory around Australia, so it's a really interesting time to be here."
Throughout the process, Black has been mindful of ensuring people are included in the discussions, and also that focus is given to the 'different lenses of diversity'.
Bringing on an additional 700 people so that training could go live in a week nationally was a huge challenge, she says, "especially making sure we'd consulted and collaborated enough with people coming in and onboarding them as well as we possibly could."
Emphasis on raising engagement levels
Throughout her time at the RACGP, Black says great emphasis has been on raising engagement levels. Last November, the results showed a rise in those positively engaged from 56% the previous year to 73%. Unsurprisingly, following a time of flux, a pulse survey since the transformation in February showed a drop.
"We had a bit of a dip, but we are working hard to make sure it increases again," she says. "Integrating people from different organisations with different ways of doing things, and trying to get into a nationally consistent model of training while still operating the other parts of the organisation, has been very challenging."
Even just building out the HRIS system and payroll details to deal with this sudden expansion was intense, says Black.
"We're responsible for the future of general practice and luckily we brought over some people who are very experienced in that field, and they're now playing critical roles — but it's a big learning curve for many of us, including me."
'Major restructuring' in first 3 months
The college has around 4500 GPs in training at any one time in Australia. Fortunately, Black had previously been involved in an organisation that had seen significant growth, which gave her confidence to bring in the right talent and capabilities at the RACGP.
The changes have included the leadership team too. Within three days of joining, the CEO departed and a number of new executives were introduced too.
"It was quite a major restructuring in my first three months here," she says, adding the strength and culture of the leadership team has been valuable.
"We've got each other's backs and we're very aligned around strategy. We've been through a lot together in the last year and I think that's very bonding."
The organisation's in an unusual position in that the medical educators carrying out the training are employed by the RACGP on a part-time basis and are also practising GPs who're also usually members.
Stepping into an expanded role
In her expanded role, Black's remit also includes business improvement, IT, strategic planning, business insights, change, and overseeing the organisation's properties, of which there are 21 throughout Australia.
"Something we're going to work really hard on this year is talent and succession and development planning. Because we've got a lot of new people in our organisation, it's important to understand who they are, their aspirations, and their capabilities so that we can retain them," she says.
The period of change has also seen a move to modernise - an especially important development for roles like IT for which the college might not naturally be seen as a potential employer, says Black.
"It's a very privileged position when you're an HR executive, and you get to help bring in the right skill sets. It's very rewarding when it works. For me, the most humbling thing you can do as an executive is grow talent in an organization."