Emotions can run high during stressful periods at work. What can leaders do?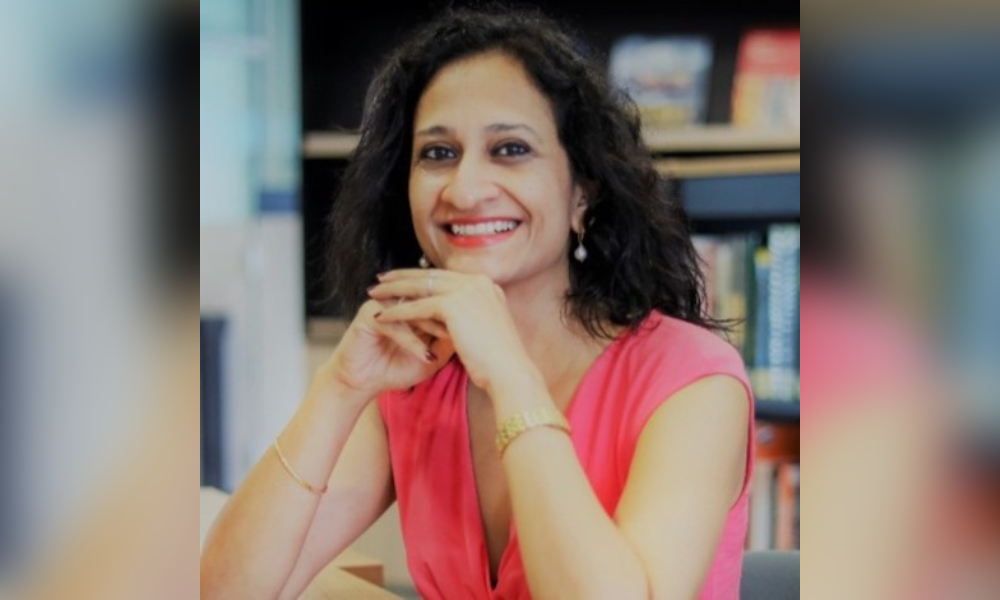 When you spend so much time with your co-workers, misunderstandings are bound to happen.
Most will make the effort to get along with teammates and learn to ignore annoying habits or accommodate clashing working styles, but emotions can boil over at any time – especially during high-pressure periods.
Other times, co-workers may have had the bad luck of dealing with someone who's had a bad day and have run their patience on working with difficult teammates.
Whatever the case, HR has the unfortunate role of mediating between conflicting co-workers and keeping the peace in the office. HRD spoke with Professor Aarti Ramaswami, Deputy Dean at ESSEC Business School Asia Pacific to find out how to manage these prickly situations.
Read more: Can HR fire destructive employees?
How to deescalate employee confrontations
Many can agree that if co-workers are at odds with each other, the team's manager should be the first person to offer a 'cool head' in the hot mess.
They'll know the different personalities best and how to handle each individual, as well as be able to understand what went wrong in an otherwise harmonious work environment.
But sometimes that may not be enough, or the manager may feel unable to remain completely unbiased when attempting to listen to both sides of the story. This is when HR will be called to step in as an external party and offer some fair mediation.
Read more: How to resolve conflicts in a 'toxic' workplace
Professor Ramaswami suggested some steps for HR to deescalate the situation:
Determine when and where is a good place to discuss the issue calmly and openly. This includes discussing what a potential resolution and outcome could look like. Timing is important, so HR leaders need to consider if the conversation should be immediate or if there's room for some time to pass for emotions to cool down.
Calmly listen to the individuals and discuss with them the reasons for bringing up the issue. The purpose of this step is to understand what triggered the blowout.
Gather all the facts and evidence through conversations with all those involved and any other relevant parties to fully understand the situation. This includes finding out the root causes for the confrontation and if it is a new or persistent issue.
If necessary, include an additional party to help mediate the situation.
Read more: Conflict resolution in the workplace at its finest
Is HR solely responsible to tackle co-worker disputes?
As the professor pointed out, a successful mediation is dependent on the leader's ability to listen and remain open-minded.
While it all sounds like pretty straightforward and simple steps to follow, mediators must be prepared to go through the process for as long as it'll take to reach a clear resolution, as is appropriate.
If you're lucky, it could all be settled in less than a day. Bringing the parties involved to air their grievances can lead to a realisation that it was all a clear misunderstanding. This would allow the co-workers to realign, put their differences aside and get back to work.
If the problem is a persistent one, it may take days and future follow-ups to avoid future fights.
In this situation, it's best to discuss with the team manager how best to handle the situation. Should you avoid pairing the conflicting teammates on future projects? Or have the manager ready to act as a buffer and facilitate training to improve the team's communication capabilities?
Either way, it's not HR's sole responsibility to solve the situation or even provide any answers. All parties must be willing to work together to achieve an agreeable resolution.
HR should, however, be able to manage delicate details like timing of the talks and offer resources as well as a genuine listening ear to frustrated teammates.
"HR should play a role in raising awareness and mindfulness amongst the workforce that misunderstandings [are more likely] in high stress periods," the professor told HRD.
"HR should also play a role in creating and nurturing an open culture for feedback and addressing grievances, so that a minor issue can be addressed reasonably and sooner – before it evolves into a confrontation or a serious conflict."
Read more: How to avoid conflict in the workplace
How to avoid future confrontations
As for future disputes, Professor Ramaswami believes it's not that easy to avoid it at the workplace where it's common to have a diverse group of individuals from different backgrounds and with varying personalities.
"Avoiding confrontations completely may not be possible and perhaps some confrontations are necessary to challenge the status quo," she said.
In fact, having disagreements at work can lead to positive change. They could result in conversations that will ultimately benefit employees and the company culture, for instance, offering a chance to question any unfairness or discrimination in the workplace.
It could also allow co-workers to share any hidden emotions about one another or issues with non-conducive team dynamics and eventually build a better, stronger team.
"Confrontations may offer a great opportunity for teams and organizations to reassess the culture and practices, and to have deeper conversations," she said.
"Perhaps the goal can be to minimise the negative effects of confrontation and convert or direct that conversation towards a future of more positive opportunities or possibilities for the parties involved."