There's one key element you might be missing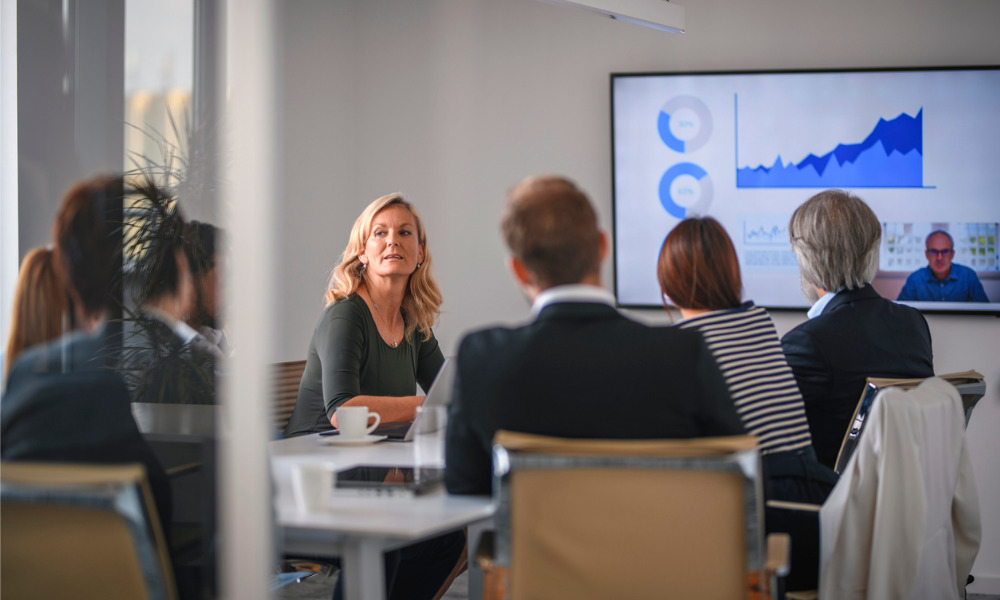 A psychologist believes the pandemic has opened the floodgates for leaders to learn the crucial skill of building trust within teams to create psychologically safe workplaces.
Successful teams share all sorts of traits – the ability to communicate, support each other, think innovatively and collaborate. We've all worked in those teams where, coupled with a great leader, everything flows like a well-oiled machine. But how does trust and fear impact high-functioning teams?
Speaking to HRD, psychologist and The Loudest Guest author Dr Amy Silver, said the uncertainty of the last 12 months has shone a spotlight on the importance of psychological safety in the workplace.
"There's a lot of evidence to show that collective intelligence, which is essentially what we can do together, is drastically reduced when there is fear involved," she said. "What we're aiming for is a team that can have courageous conversations, can move with action in the face of uncertainty, and has the capability to tolerate the discomfort that comes with living and creating in our current climate."
Read more: Naomi Osaka's time out offers powerful leadership lesson
As humans, we have three responses to fear – fight, flight, or freeze, Silver said. While that fear stimulus can by physical, like a person walking too close on a dark walk home, it can just as easily be psychological. The fear of being shot down or ridiculed for suggesting an idea is one example of a fearful environment that unfortunately still exists in some workplaces today.
Silver said successful teams, especially those working in highly innovative industries like technology, operate in high-trust environments. Therefore, it's a leader's job to facilitate a sense of safety between team members to make sure those fight, flight or freeze responses aren't activated.
"A lot of the time what we do with fear is we pretend it's not there. We don't recognize it and so, we don't master how to manage our way through it," she said. "That denial impacts us individually and it leads to stress and imposter syndrome, but it also leads to interpersonal friction.
"We arc up when we're with each other because we feel threatened and it can actually tear us apart. That's why it's such a crucial skill for leaders to develop and to recognise within themselves as well."
Fear has been ever present since COVID-19 arrived on our shores last March. Employers feared the impact the pandemic would have on their business, while employees feared losing their jobs. Those living alone feared how they would cope with social isolation from loved ones and migrant workers feared for their families back home.
You'd be hard pushed to find anyone who hadn't felt some level of fear because of the pandemic and yet, it's still rarely talked about in the workplace. But Silver believes this is where leaders are missing out. By addressing fear and focusing on building trust, employees will feel empowered to step into unchartered territories.
Read more: Leadership skills of the future
How to build trust within teams
According to Silver, the first step is for a leader to turn the lens on themselves and ask how they react in the face of fear. Do they lash out, become defensive, retreat or micromanage? By pinpointing their triggers and their responses, they can become more attuned to what fear looks like for them.
"Armed with that knowledge, it's then about trying to have conversations with the team and ask what does fear look like for us? How do we act when we are nervous or threatened by something? How courageous is our conversation? Do we really talk about things openly?
"I think it's about starting to normalise that sort of a conversation and show it's okay to be talking about emotion rather than pretending it's not there."
Even beyond COVID-19, trust will play an important part in enabling employees to work in a hybrid manner. The data shows employees want to hold onto the flexibility they gained during the pandemic. In fact, according to Randstad's 2021 Employer Branding Report, work/life balance has become the number one priority for jobseekers in New Zealand.
But one of the main factors holding managers back from getting on board with remote working is fear. Lacking trust in employees to work productively at home still exists for some managers, despite the research that says globally, productivity increased while the majority of staff were working from home.
If employers have learnt anything from the pandemic it's that the only certainty is uncertainty. Life beyond COVID-19 is going to be scary but as Silver says, the sooner leaders embrace that fear, the better.