HRD catches up with PropertyGuru's Genevieve Godwin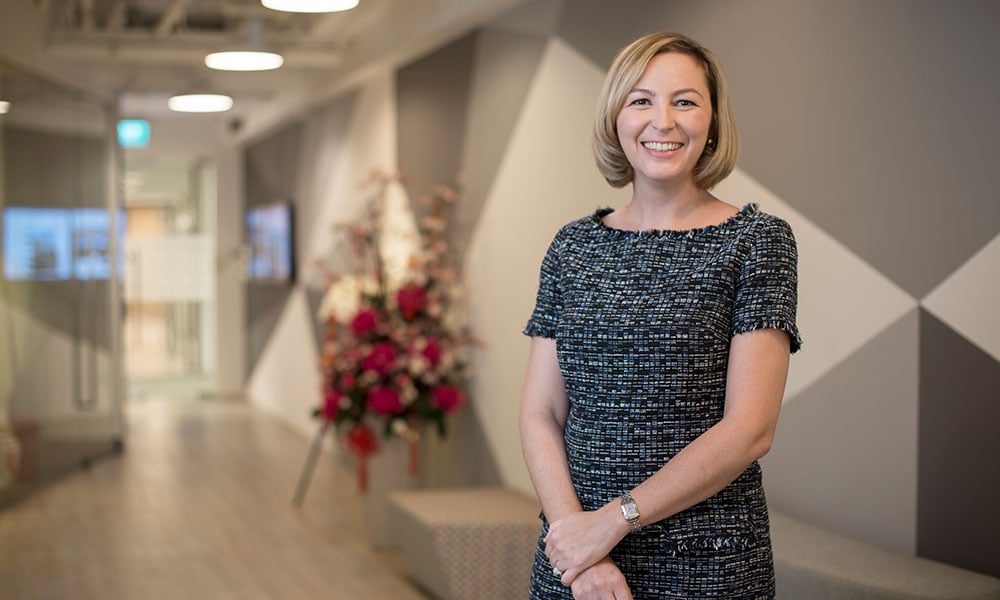 As the pandemic continues to be a 'people-focused crisis', PropertyGuru's chief people officer shared with HRD her leadership priorities.
HRD last spoke to Genevieve Godwin in 2018, when she first joined the Singapore-based property tech company as an HR director.
Today, Godwin is the firm's chief people officer managing a 1,300-strong workforce across five countries in Southeast Asia – the team in Vietnam being their newest addition to the family.
READ MORE: "HR not role model for company culture"
We spoke with Godwin to find out how COVID-19 crisis has impacted her leadership.
HRD: What are your greatest lessons from the crisis so far?
GG: The great thing is that COVID-19 changed the way that we work – and we had to be prepared for that. That's a real opportunity that's come out of [the crisis].
This has been a people-focused crisis, and as HR professionals we are the navigators within our businesses. We are the prime people to make sure that the business is successful post crisis as well, making sure that we're looking at new ways of working, or enhancing previous ways of working to ensure that we're ready for the future of work.
Flexible work is something that PropertyGuru has always had – it's very much been part of our DNA. But for me, it's about taking a fresh look at flexible working and really understanding how we can make sure that our business is prepared [and adapt] post crisis.
HRD: With the ongoing recession, how is your team helping the business prepare for it?
GG: We have a very strong leadership team. This is not the first crisis that we've had to deal with [although] this is certainly an unprecedented crisis.
Something that we will [tap on is] the skills from previous crisis management situations and make sure that they're applied to this crisis. This is important, as a business has to have fiscal responsibility.
That responsibility includes making sure that we're managing cash flow, protecting the jobs for your employees [and] looking after your talents through this difficult time, because the crisis will end, and you don't want to [lose] great talent just because of short term issues.
We have not had to lay off any employees. In fact, we are still hiring for key positions. You know, these decisions are something that you do have to look at, and you have to maintain that discipline. They will teach you how to make sure that your business decisions [are sound].
HRD: How are you readying employees for the recession?
GG: This time has been largely uncertain and painful for our employees as well. As an employee myself, it is uncertain about [whether] your jobs are secure. You want to make sure your family's safe and you are safe. Knowing these things are all key to making sure that we can successfully move through this.
And as a business, communication is key. I send a quick communication out to the team about any decisions we're making in regard to changes in policy. Our communications are also aligned to make sure that the business perspective is clear – what's happening in the business world and make sure that employees understand how secure the business is, going forward.
HRD: Advice for leaders on how to sustain their overall well-being as they manage the crisis.
GG: Certainly a challenge for every professional who is working full time. I'm also a mother. Throughout this crisis, it's good to ensure that we look after our own health. And it's really just [taking] time off so that you can […] meet the needs of your role.
I make sure that I get 'outside time' every day. I make sure that my kids and I go for a walk every day. Ultimately, you do have to manage your time and your workload.
My family does come first. Yes, we have to manage this crisis and practise our roles. But please take time out with your children. Please make [your loved ones] a priority. Take time to do that hobby that you enjoy.
I think [balancing time is] so important so that we can bring our true selves to work and be able to prioritise.