Employees share the kindest things managers have done for them – and the most evil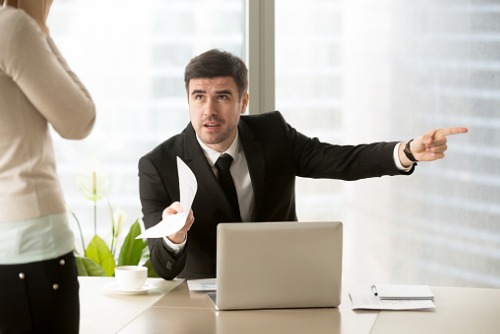 When you look back at some of the managers you've endured during your HR career, how would you rate them as leaders?
A recent report form CV-Library found that 80% of employees get on well with their superiors, with half of them citing a times when their leaders went beyond the call of duty to help them out.
And this spate of good feeling can't come quick enough, as 90% of staff think it's essential for employers to have a healthy relationship with their employees. As part of the study, CV-Library asked staff to reveal instances of unbridled kinds shown to them by their managers.
We copied a selection of these heart-warming times below;
Aaron: "After being assaulted I was left unable to work for six weeks. My boss gave me full pay throughout this time and even came by my house to see if my wife needed help with anything."
Sam: "I had an important meeting in Paris on the same weekend as my anniversary. Knowing I was upset, my boss paid for a hotel and plane ticket so my wife could fly over and join me for the weekend."
Ethan: "When I lost a loved one my manager told me to take as much time off as I needed, all fully paid, and even contributed towards the cost of the funeral."
Iwona: "I was made redundant and the business was sold. As part of the sales agreement my manager added a clause that said the new owners would have to employ me for at least a year so I wouldn't be out of a job."
Speaking on these golden tales, Lee Biggins, MD of CV-Library, commented: "A manager can make or break a role and they have a huge impact on our overall job satisfaction. When considering a new position, it's important that you do your research and find out as much as you can about your future manager, and even your team. This will help to ensure you find a business where you know you'll be supported and you'll fit in well with the company culture."
But not everyone was so lucky. The report also hit upon the bad experiences employees have suffered through because of their leaders. Take a look at the more horrific stories below;
Shaunie: "I'd been at a new company for a few months when my manager asked me out on a date. I declined and a week later was let go. He said I hadn't met the terms of my probation period, despite being pleased with my work up until that point."
Emma: "My boss was in an accident and was unable to work. I was putting in 12-hour days to cover both of our workloads. But when his role became available for interim hire he refused to recommend me. In fact, he actually gave me the first (and only) bad review I've ever had!"
Jay: "I went into work despite feeling unwell. Later that day I told my manager I thought it would be best if I went home. She told me that I could leave if I wanted, but it might damage my chances of landing the promotion I was up for."
"Unfortunately, not everyone is cut out for a managerial role, and this is clearly illustrated in the stories shared above," added Biggins. "No one should be made to feel uncomfortable or unappreciated at work, especially by their superiors."