An industry expert shares how Singapore employers can develop a long-term engagement strategy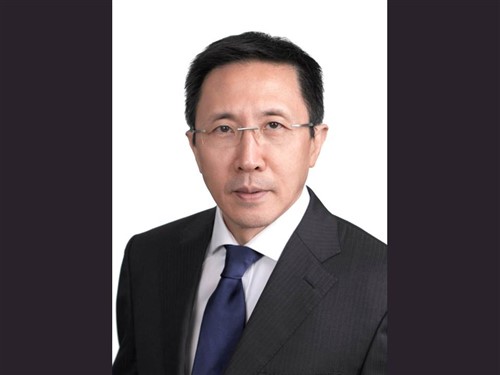 by Na Boon Chong
While Singapore's economy expanded by 3.6% – outperforming the forecast—employee engagement levels here remain unchanged from last year according to Aon's 2018 Trends in Global Employee Engagement report.
At just 59%, not only is the engagement level in Singapore lower than the Asia Pacific and global average (both 65%), it also has the lowest engagement level among key markets across Asia.
So, how can Singapore employers engage with their workforce to drive productivity and performance – not just today, but in the future?
Engagement opportunities
Many organisations are undertaking transformational change programs as they manage their way through digital disruption and the need to meet the ever-changing wants of their customers.
Transformation, however, also needs to include engaging the employees, both from a rational and emotional perspective. Employees worldwide – including those in Singapore – have articulated the overwhelming importance of "the future".
With growing concern over the evolving nature of jobs and skills required to remain relevant, employees are seeking certainty – something they look up to their senior leaders to provide, and to future-proof themselves with new knowledge and capabilities that can be applied later in their tenure with the company as well as in their careers.
Aon's study showed that the top three engagement opportunities in Singapore focus on precisely these areas: career and development, senior leadership, and enabling infrastructure.
Career and development refer to a company's ability to provide a favourable set of circumstances for an employee's future in the organisation. This includes ensuring that employees at all levels have career resilience, by being equipped with skills that are aligned with the long-term business strategy.
In one example, a company had taken feedback from their employee engagement survey to make improvements on their career development processes – such as implementing transparent job posting and training managers to conduct career counselling.
However, over two years, their employee engagement score continued to decline.
Employees believed their career opportunities in the organisation didn't look good; the organisation wasn't quick enough to apply resources to new ideas that will drive future success; people weren't comfortable taking calculated risks; and senior leadership didn't excite them about the organisation's future.
This demonstrates that, while digital transformation is often focused on projects, processes, and infrastructure, it is the people factor holds the key to success.
Senior leadership refers to the ability of leaders to connect employees to the business through a compelling future vision of the organisation. Through constant change, employees want certainty—something they look to their leaders to provide.
This may pose a problem for leaders in a disruptive world, where they may not have a clear view of the future success model, but still need to excite the employees along the discovery journey.
For these leaders, there are four areas that will strengthen employee engagement. Firstly, give employees a clear sense of purpose by explaining what the organisation is looking to accomplish and why.
Secondly, paint employees a picture of what the organisation is trying to create and keep them going towards a clear destination.
Thirdly, provide a plan to gain the confidence of your people – so they don't just see an end, but also a means of reaching that end. And finally, give your employees a role in the change. Their commitment to making any change work will depend on them feeling a sense of ownership in the change.
Enabling infrastructure refers to the technology, processes and people practices that enable employees to be most productive at work. This includes tools that promote greater agility, better connections and stronger results.
One company addressed their infrastructural challenges by speeding up technology investment to create a paperless office, reduce approval channels, and facilitate better connectivity and collaboration, and support employee mobility in and out of the office.
In doing this, the company not only enhanced its employee engagement – it also aligned employee experience to the customer experience it delivered as a business.
Millennials at risk
According to the Aon study, only 56% of the full-time millennial workforce in Singapore is engaged – a 2-point drop from the year before.
Perception scores for millennials in Singapore plummeted by 7 points in the area of 'Work Tasks'—which is the organisation's ability to fairly distribute workload and an employee's sense of enjoyment and accomplishment from the work they do.
Perception scores also fell by 3 points in the area of 'Employer Brand'.
However, the positive note is that the top engagement driver for millennials is change readiness – proving that they are the generation most prepared for the future of work.
While there is no one-size-fits-all employee experience that will maximise engagement, forward-thinking organisations can identify the drivers that are most important for their employees and create a fit-for-purpose experience.
Most of all, increasing employee engagement for now and the future is a shared responsibility – senior leadership must encourage their team members to own their engagement levels, by creating an environment where employees are empowered to develop new skills, future-proof their career journeys, and maximise their potential even as industries disrupt.
The author is managing director & partner, Talent, Rewards & Performance at Aon Singapore.