While extreme competition in the boardroom can lead to leadership dysfunctions, a healthy level of competition in the boardroom can be a good thing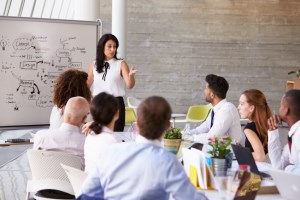 While extreme competition in the boardroom can lead to leadership dysfunctions, a healthy level of competition can actually facilitate productive decision-making.

Aon Hewitt's recent People Fuel Growth study identified 'collective ambition' in a leadership team as a key factor in factor in effective leadership and company management.

"Collective ambition means that leaders are united under a singular vision, purpose, and aspiration," said Na Boon Chong, senior client partner at Aon Hewitt Singapore.

Furthermore, he said that collective ambition of a high-growth firm is fueled by "competitive yet collaborative leadership".

The report defined this as "a strong sense of direction [that builds] solidarity and conviction among senior leadership, who must be willing to sacrifice the interest of their function or business unit for the good of the enterprise."

"If you look at the business level, organisations compete and yet form alliances where it makes business sense in order to grow and innovate. Similarly at the leadership team level, behind any great success, there is a team with members playing different roles. High achieving and competent leaders understand that collaborating effectively with others is important," said Na.

He added that CEOs with "insight, foresight, and character" are able to harness competition while also ensuring individual accountability.

In their study, Aon Hewitt also revealed four ways that organisations can achieve a collective ambition:

1) Leadership teams should review their mission and growth plan on a regular basis.
2) Meetings should be held at least once a year to discuss the firm's growth plans.
3) Hold meetings once a month to ensure that leaders are aligned in how to accomplish the organizational goals.
4) Leaders should ensure that all employees understand their contributions within the firm and that they are able to share in the success.

The report added that clarity is key in ensuring that all members of the organisation understand the company's growth strategy.

"Clarity is more than rolling down growth metrics to the last level — it is communicating the message consistently and ensuring growth goals are not just a focus of the top of the organisation, but a common thread running through every employee," they said.