HRD caught up with Lynne Oldham to talk health, happiness, and hybrid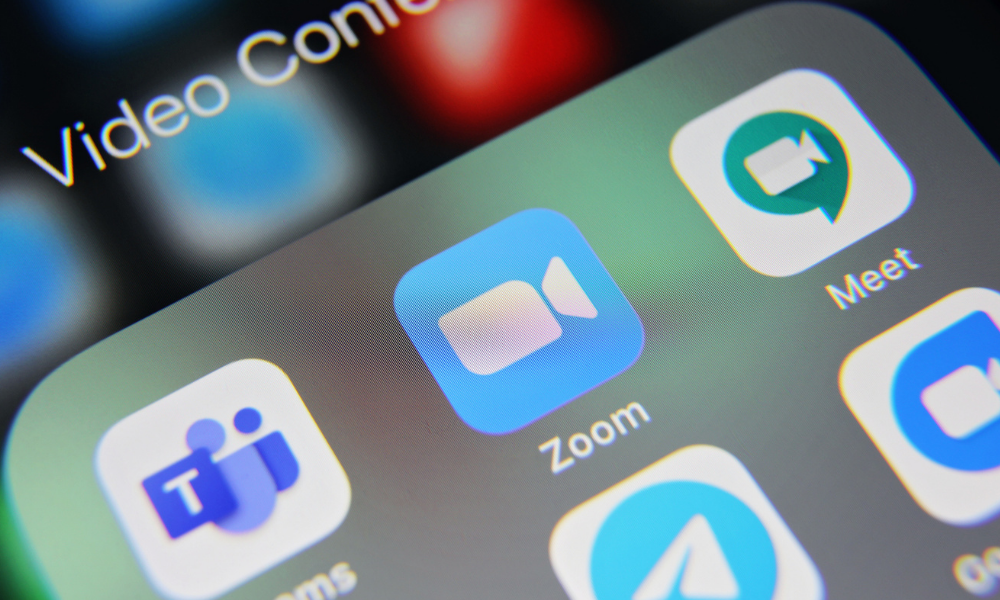 There's no denying that technology saved the day in 2021. But if we had to pick one company that really became synonymous with remote work – it'd be Zoom. Speaking to HRD, Lynne Oldham, chief people officer at Zoom, revealed their exclusive return to work plans – and explained why experimentation and flex is the key to thriving in 2022. But first – let's talk mental health.
Wellbeing strategies for HR
"I pride myself that at Zoom, we have a culture of care," Oldham told HRD. "Mental health became of paramount importance to us as an HR team during the pandemic. We knew that we had to raise that level of care for all our people. We offer a lot of mental health benefits such as meditation sessions and townhalls. We also partnered with Thrive Global to roll out the Thrive app to all our employees."
The Thrive App is the brainchild of Huffington Post founder Arianna Huffington. In a previous interview with HRD, Huffington revealed that an instance of burnout, where she collapsed and broke her cheekbone, inspired her to invest more into her wellbeing. Thrive itself is a behavior change company aimed at helping individuals, corporations and communities improve their health and through their behavior change platform, storytelling and corporate services.
It's through investments like these that HR leaders can take control of their own, and their teams', wellbeing – before a culture of overwork leads to mass exhaustion. For Oldham, her approach at Zoom revolved around communication and transparency – something which impacted their overall culture in 2021.
Hiring boom's impact on culture
The app became something of a necessity in the pandemic – at its peak, Zoom boasted over 300 million daily meeting participants. When an organization goes through a growth spurt like this, it has a direct, and sometimes unforeseeable, impact on culture.
"We have an all hands every two weeks in which anybody can ask anything," she explained. "We launched this 'Cool & Inspiring' stories channel, which tells the story of Zoom through customers' experiences. There's that opportunity to see how our product impacts the community element of care. Faced with the record growth we've had, we brought on a lot of new employees to try and keep workload balanced for the people who were here at the beginning of the pandemic. With that, we're trying to ensure that we're not only bringing people who are 'culture fits' but 'culture additive', so that we can expand on that value of care and make sure that we're all feeling it in the same way."
Innovation's role in future planning
As Oldham revealed, Zoom recently held a global survey, in which the majority of people said they wanted to see hybrid models emerge in the post-pandemic world. This overwhelming need for flexible work isn't something that will end when COVID-19 does, it will continue on indefinitely. Employees won't be recalled to the office quietly, and the ones that do may expect perks to lure them through the door. At Zoom, Oldham believes that new flex-models will only enhance people's need for technology – and by extension, for Zoom.
Read more: Going hybrid? Here's what to factor in your HR policy
"That really gets us excited because innovation is at the heart of Zoom," added Oldham. "We're inspired to adapt to that new normal, anticipating what's going to come next, and finding solutions to address them. Our team has some amazing new initiatives - such as Zoom Events and Zoom Apps – that're really going to expand the possible through for our people."
Return to work plans
As the world looks to return to something akin to normality, employers and employees are locked in a battle over working arrangements. While remote work became a necessity in the pandemic, it was never a long-term promise. Many employers are keen to get their staff back into the offices – but the staff are digging their heels in. Earlier this year, JPMorgan CEO Jamie Dimon was quick to rebuke WFH models – claiming they simply didn't suit employees who crave 'the hustle'. He added that it just doesn't work for the "spontaneous idea generation" nor does it work for "culture." However, HR would be foolish to ignore the benefits of a split-level approach. At Zoom, Oldham is keen to try a hybrid model – one where employees split their time between home and the office.
"We're thinking about strategically mixing remote and in-office work," she told HRD. "Our employees have told us how they feel about it. We've asked multiple times, we're still asking, we're hosting surveys and focus groups to really get a sense of what our employees are thinking and feeling. And then we're also experimenting. We're not dictating how it will be – we want to know what would work best for our people. I think the key is only opening offices when we can do so with our values in mind. One of our overarching principles is we won't open an office without personal protective equipment or social distancing. As such, the only place we've been unable to open thus far has been in Australia. Just based on the success we've seen with remote work, coupled with what we've heard from our employees, we're not rushing into anything. We prefer experimentation – and at Zoom we can offer that through hybrid work, flexibility, inclusivity, productivity, and choice."
Business benefits of hybrid models
Having this innovative approach to future planning will be key to thriving in 2022. Employees won't be told what to do, or where to work, or when to work anymore. It's more about building a culture together – through experimentation, flex, and adaptation. For HR leaders who're undecided on whether or not to return to the office, Oldham suggests listening to your employees – and really get to grips with the business benefits of hybrid work.
"You know, there's no 'back to work' blueprint. Strategies will be unique from organization to organization – like fingerprints. It's really important to do some listening and to scope this in a way that can allow you to do right by the employee. Because if we do right by our employees, they'll do right by us. And that's what it's all about, right? It's a mutually beneficial and productive relationship.
"Look, I really think that, pre-pandemic, employers feared remote work. I've been in HR for over 30 years now – and I wonder why it took a pandemic to make us think differently. In the past, if somebody asked if they can be remote, I just knew there was a mountain of paperwork that had to be filled out - there was some big, convoluted, approval chain. HR panicked that there was no way to measure productivity in remote work – you worried that the employee wasn't actually working. All I can think about is all the negativity that surrounded remote work in the past. Now, we've all had a giant breakthrough moment that proved to us that hybrid work does work. Not only that, but it actually allows people to live full, happy, rewarding lives too. And for HR leaders, what could be better than that?