If you're not a data scientist, don't worry. Sit under this Amazon head's learning tree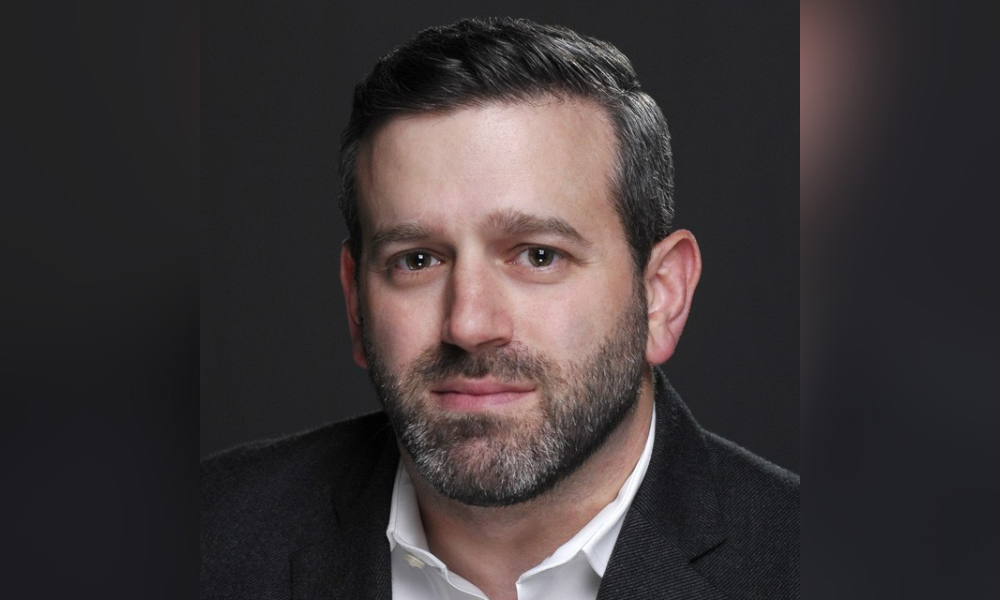 If you're like me, analytics is a foreign word.
You've heard it in sports, and you know it involves numbers, but that's as far as your comprehension goes.
Christopher Rosett, director of operations excellence and business analytics at Amazon, tried to expand and improve that understanding during a presentation at the Workhuman Live conference in Atlanta.
Read more: Embracing the digital age: Applying AI to HR analytics
"In order to humanize HR analytics, we have to take the time to understand it," Rosett said to a packed room of HR professionals at the Georgia World Congress Center. "If you can't be that person, you have to find someone who can. Analytics and reporting should augment critical thought – never replace it."
Boasting quite the resume, Rosett has been affiliated with the HR industry for more than a decade. Before joining Amazon at the dawn of 2022, he spent five years at Comcast, most recently serving as senior director of business impact and results. Before that, he spent three years at Verizon as a consultant for HR strategy and analytics, as well as selection strategy and operations. He also spent three years at PepsiCo as a senior analyst for organization and management development.
In summation, he realizes the challenges HR leaders are facing today.
"Analytics has fundamentally shifted the way we practice HR," Rosett said. "Analytics leverages digitalization to collect and organize information like never before. Data recording is fundamentally about moving data to where it needs to be. Data analysis is more about discovering useful information and figuring out whether it's bad, old or you don't have enough."
Even before the COVID-19 pandemic, HR departments across the United States were receiving pressure from leadership to be more analytical with their approach and to determine how their decisions affect the bottom line. The issue is that few HR professionals have a background in analytics. Thus, they're expected to dive into an entirely new field while juggling their other responsibilities, including new ones such as managing a remote and hybrid workforce and staying up to date with ever-changing laws and regulations regarding workplace health and safety.
"Different skills need to be in different teams to do this type of work," Rosett said. "Anybody who can gather requirements and visualize data can just do a dashboard, but if you want somebody who can tell you whether the data is good or bad or can tell you if you're solving a business problem the way you intend to, you need a fundamentally different set of skills. If you send a data recording person to do a data analyst's job, they're going to struggle."
He's often asked how someone can begin the HR analytics path. His answer isn't exactly comforting, but it's the cold, hard truth. "You might be an HR professional who doesn't know a lick about writing code," Rosett said. "Well, you need to dive into that technical side if you want to play in this space. Conversely, you might be a data scientist who doesn't know anything about the business side of HR. Well, you have to learn that, too."
Rosett says you need balance in the skills you bring to HR analytics. Those skills are business acumen, computer science (hardware and software to store, manipulate and move data around the organization), statistics and research methods and perhaps most importantly, a knowledge of human behavior.
"This analytics revolution isn't asking us all to become data scientists," Rosett said. "The bar has moved and will continue to move for what the baseline level of competence is to participate in this world."
When it comes to analyzing a data life cycle, Rosett compares it to a chef cooking from farm to table. The data is the raw ingredients you need to make a delicious meal. You have to be able to assess those ingredients, make sure they're fresh and useful and then work with them to create your finished product. Ultimately, you'll want to display it in tantalizing fashion.
"Presentation is everything," Rosett said. "You have to make data consumable for your audience."