Best-selling author, journalist encourages HR leaders to launch crusade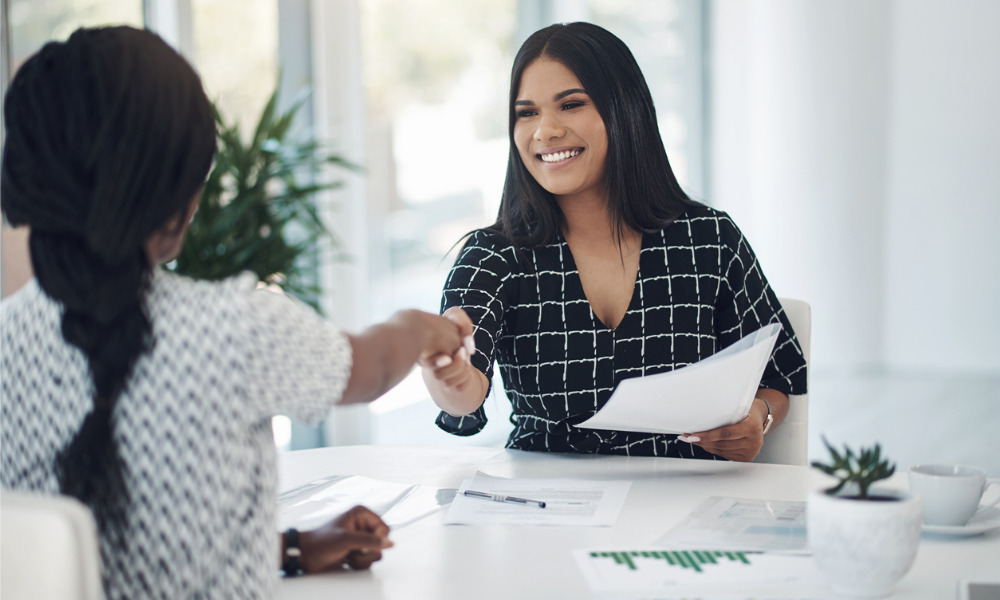 HR leaders are overwhelmed, and for good reason.
The past two years have been hellacious with a seemingly never-ending onslaught of new challenges. From the COVID-19 pandemic forcing the transition to working from home to the Great Resignation leaving millions of positions empty and jacking up compensation and benefits packages, to employees suffering from severe stress and burnout and now to come full circle with employers demanding their workers return (oftentimes begrudgingly) to the office.
So, if you're ever feeling that there's too much on your plate and nobody but your fellow HR leaders understand your pain, take solace in the fact that somebody else appreciates the work you do and truly values your contribution to not only your workplace, but also the United States.
That man is Malcolm Gladwell, and he's assigned you yet another task. Well, it's really more of a crusade.
Read more: Simone Biles: 'I knew I wasn't in a good headspace'
While delivering a keynote address at this year's Workhuman Live conference at the Georgia World Congress Center in Atlanta, the best-selling author and renowned journalist encouraged HR leaders and professionals to educate society on their true value, preaching their capability to do what other fields – academia, athletics and politics in particular – have failed to do for far too long.
"The reason we need people like you is to drive people to reach their full potential," Gladwell said. "Go out into the world and teach that the job of developing talent is really hard. The world needs your expertise. Left to our own devices, the rest of the world can't figure out how to fix obvious things."
Gladwell's trademark analysis of sociology, psychology and sports was on full display, as he dissected how institutions have historically held back participants through antiquated methodology and crippling apathy. His argument centered on people being born earlier in the year having an advantage over their peers, as evidenced by data on Canadian hockey players and Australian swimmers. Basically, there's this theme of children who wanted to pursue different sports, but quit due to lack of encouragement and support.
Happening now at #WHLive2022: One of the greatest storytellers of our time, @Gladwell takes the stage for his keynote. pic.twitter.com/JsJeIQskdB

— WorkhumanLive (@WorkhumanLive) May 17, 2022
"It's lazy," Gladwell said. "We're arbitrarily and systemically disadvantaging people for no other reason than they happen to be born in the wrong time of the year. Coaches may be confusing talent with maturity, but talent doesn't always rise to the top. People don't perform up to their abilities in a vacuum – they respond to cues from a system, organization, coaches, etc. Encouragement plays a pivotal role: there's value in supporting young people in their chosen vocation."
The host of the Revisionist History podcast and co-founder of the podcast company Pushkin Industries mentioned several topics he's brought up on his series, including how the Law School Admission Test (LSAT) rewards speed over precision. The LSAT rewards quick thinkers and penalizes those who take their time with the test. Which, when you think about it, as Gladwell certainly has, those who are deliberate, careful and invest time in their case tend to make the best lawyers.
Furthermore, as Gladwell added, the profession places a great value on time – lawyers charge by the hour!
"Why we've had such trouble with the relative age effect is because the adjustment requires people who control these organizations to rethink, change their ways and come up with better systems to evaluate kids," Gladwell said. "Standardized tests are administered for the benefit of those administering them and not the benefit of those taking them."
Gladwell's parting words for the thousands of HR professionals in attendance during his address was to get active, informing the sports organizations your kids are part of, school boards, your congressmen and political leaders about the structural disadvantage plaguing the future of the country. For example, ask school officials why we're assessing every kid in middle school in the same month every year.
"Most people have this naïve notion about what it means to have ability and achieve something,"
Gladwell says. "They don't think you can design systems that discourage people and chase them away. We are stupid, as a species, when it comes to the difficult question of assessing someone's real value. It's up to us to understand the delicate and complex interaction about the system we've built for people to perform their very best."