Employers are told to consider 'real change' to encourage retention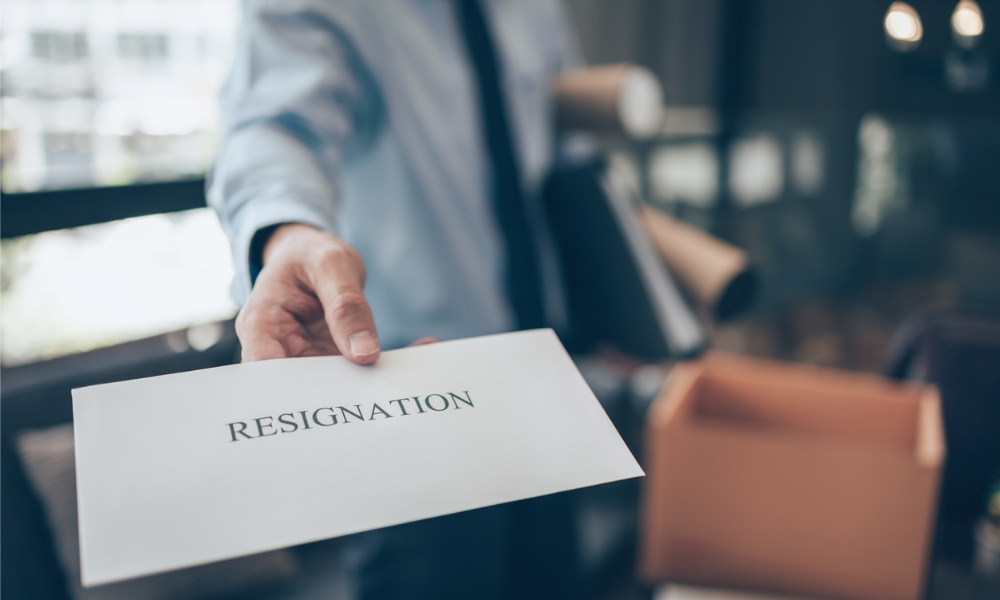 A new report has revealed that almost half of employees plan to leave their jobs in the next year - but most of them are only doing so to get away from their old jobs.
Research from Betterworks revealed that 46% of employees are planning to look for new jobs, with 72% only doing so to get away from their old jobs instead of chasing new opportunities (28%).
According to the report, those who have resigned did so because of career goals and advancement, and nearly one in three of those who have stayed could still leave if offered the right career development opportunity.
Doug Dennerline, chief executive officer of Betterworks, said the report showed that employers need to consider "real change" in order to retain talent.
"We tend to think that the Great Resignation is hitting everyone equally, but what we see in this data is that employers need to consider real change to retain their talent," said Dennerline.
"Employees are telling us they like their companies, but if they aren't enabled to perform and don't get the career development they need, they are leaving anyway. Companies who are focused on what employees want — development, feedback, and career growth opportunities — will see lower levels of churn."
Read more: Retention worries on the increase
Employers are further urged to invest and provide employees with what they want, especially on career development, in order for them to feel engaged and encourage retention.
"The survey found that a lack of good performance enablement processes and technologies strongly correlates with employee turnover intent," said John Schneider, Betterworks CMO.
"Companies that are not investing in or giving employees what they need to do their best work will continue to struggle with churn. Employees who have ongoing check-ins with their managers, which include discussion of their career development goals and plans, are much more likely to be satisfied, engaged, and planning to stay with their employers."
These remarks come as more than half of the report's respondents say that they do not have conversations on goals and growth more than twice a year, despite such talks encouraging employee retention.