Increasing use of work-from-anywhere talent is driving demand for flexibility and customized compensation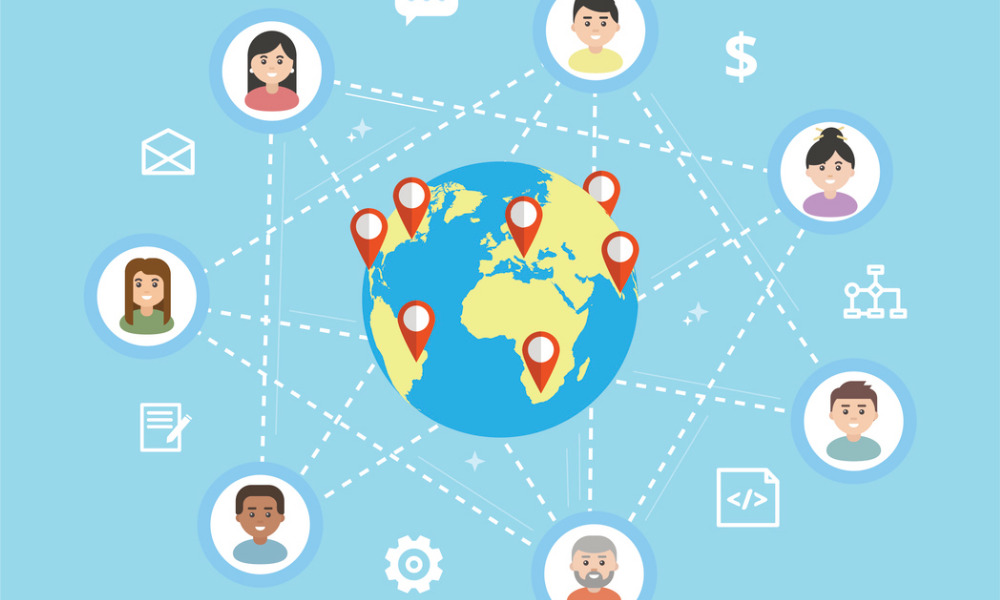 The Asia-Pacific region is going through a period of dynamic growth and development. This sounds great in theory, unfortunately, the talent crunch that plagued the region for most of 2022 looks set to dig its claws in for 2023, leaving stretched-for-talent businesses with other option but to expand their talent search to the world.
If 2022 was the year of flexibility, 2023 may see the evolution of that idea as the workforce begins to truly globalise.
"Remote hiring has become a practical alternative to address the talent gap, and it is a permanent solution," Charles Ferguson, general manager APAC at Globalisation Partners, told HRD.
Ferguson predicts that, as the Asia-Pacific region continues to grow, countries will rely even more on international talent to maintain their economic advantage. "The ongoing talent crunch will see more developed economies such as Australia, Japan, Singapore, and South Korea rely even more on international talent to maintain their economic advantage," Ferguson said.
'Digital nomadism'
Research conducted by Project Untethered found that "digital nomadism" is growing, and predicts it will continue to "explode into the future." According to Project Untethered's count, there are currently 35 million digital nomads in the global workforce – a shift caused by the effects of the pandemic. And two-thirds of them are now traditional remote employees, not independent contractors, as was the trend pre-pandemic.
Globalisation Partners CHRO Richa Gupta predicts that employees will essentially be able to "choose their own adventure" in terms of workplace perks, and flexibility will be at the top of that list.
"Flexibility for employees will increase far beyond what we've seen already post-pandemic — not just the ability to work from home, but the ability to adjust the quantity and timeframe of that work."
"More companies are going to focus on how to help employees discover the best way to fit work into their life. This will play out in two main ways: even more flexibility and a greater push for mental well-being at work," said Gupta, explaining that the modern-day worker will benefit from more candid conversations around job satisfaction and career goals and will likely need coaxing to clock off or take breaks.
New challenges for leaders
The rise of remote work may give employees more control. They aren't locked in geographically, they have more control over their hours and the opportunity to explore employment opportunities in new industries or with companies that are closely aligned with their personal values, beliefs, and passions. All this presents new challenges for leaders.
"No doubt there are challenging times ahead of us, but the future of work is here," said Bob Cahill, CEO of Globalisation Partners.
While government initiatives in each market will play an ongoing role in attracting world-class talent, "there is more pressure for employers to develop solid talent attraction and retention policies such as authentic company values and strong corporate culture," adds Ferguson.
Nat Natarajan, chief product and strategy officer at Globalisation Partners, predicts a happy side effect of a global workforce will be the consolidation of HR technology.
"Quite frankly, there is an overwhelming number of tech solutions for businesses to understand and adopt. It's become very siloed. HR has certainly experienced digital transformation – there's no turning back from this – but businesses are going to look more critically at what their needs are, and how they can optimize their tech stack."