One in two millennials wouldn't accept a job offer that didn't align with their mentality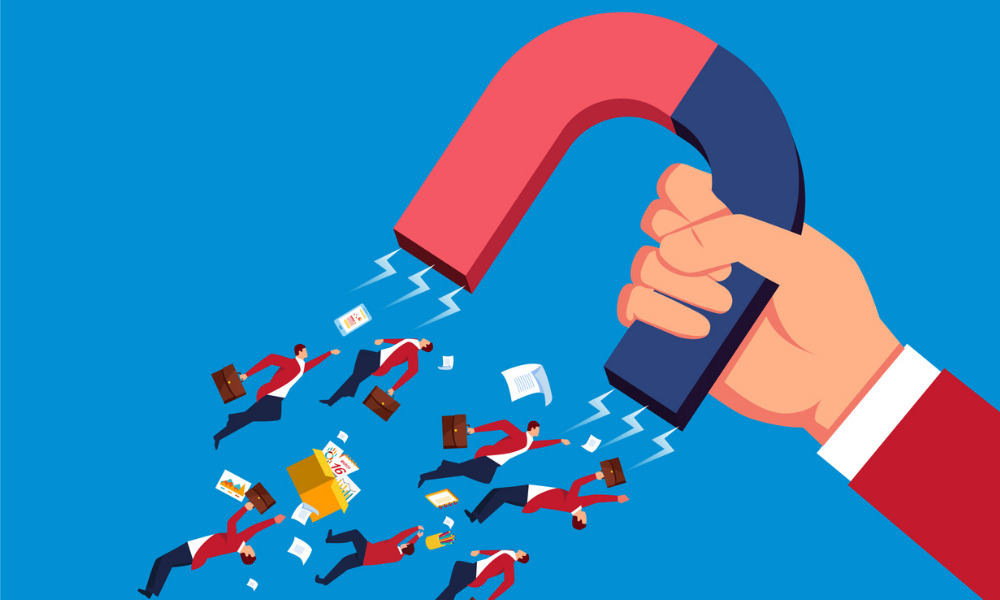 As millennials and Gen Z flood the workforce they do so driven by a forceful wave of social change, demanding that businesses align with their values and fully acknowledge their own corporate social responsibility (CSR).
Recent data released by Gartner revealed that almost one in two (48%) Gen Z and millennials wouldn't accept a job offer that didn't align with their personal beliefs which could be a talent acquisition nightmare for kiwi businesses who haven't explored their own CSR framework.
CSR is a broad concept. It ensures a company is held socially accountable to itself, it's stakeholders and the public, and the organisation is operating in ways that enhance society.
CSR is certainly valuable to the community but done right, it is just as valuable to organisations. One of the most common practices in New Zealand is through strategic alignment with a not-for-profit.
Not-for-profits only exist through fundraising efforts and corporate backing. There are the top-of-mind big charities like Cure Kids and The Cancer Society, but there is a plethora of smaller worthy charities to support in New Zealand.
Read more: How one tech firm has put CSR back into HR
HRD explores some of the lesser-known kiwi charity organisations
Look Good, Feel Better
Look Good Feel Better is a charity organisation that supports cancer patients in New Zealand, the completely free resources are available to everyone, but the charities focus is on supporting cancer patients in the workforce and they're on a mission to make sure all employers know that if they are supporting people with cancer in their workplace, the free services on offer from Look Good Feel Better are something that you should have in your HR toolkit.
Like many charities Look Good Feel Better is not government funded so they do anything and everything to connect with the community to fundraise and keep going. A big chunk of funding comes through being a Dry July beneficiary and they've just struck a deal with retail giant Farmers, where $1 from every lipstick purchase during July will go to Look Good Feel Better.
Fix Up Look Sharp
World-renowned costume designer Edith Head once said, "You can have anything you want, if you dress for it." Fix Up, Look Sharp assists jobseekers who can't afford a suit, by providing them with a free styling session and suit. Their clients vary, young people from alternative education programs to people in their 60s looking to re-enter the workforce.
Read more: IBM's life-changing CSR initiative
Their goal is to build confidence and value within the clients, so they can put their best foot forward for any interview and they have the backing of many fashion businesses already. Farmers, Barkers and 3 Wise Men to name a few.
Kindness Collective Foundation
The Kindness Collective Foundation is on a mission to make New Zealand the kindest place on earth. They donate tools, time, resources, and money to ensure that every kiwi has what they need to thrive and not just survive, from everyday essentials to moments of joy.
Through projects like the Christmas Joy Store, which last year, provided 24,000 presents to kids, all over Aotearoa who were living in poverty or special circumstances, or transforming community spaces with build projects like community gardens the charity brings kindness to those that need it most.
The foundation has backing from companies like Tegel, Armstrong's, The Warehouse and Cadbury.