Gender inequality still remains an impending issue despite its increase in importance especially in today's work landscape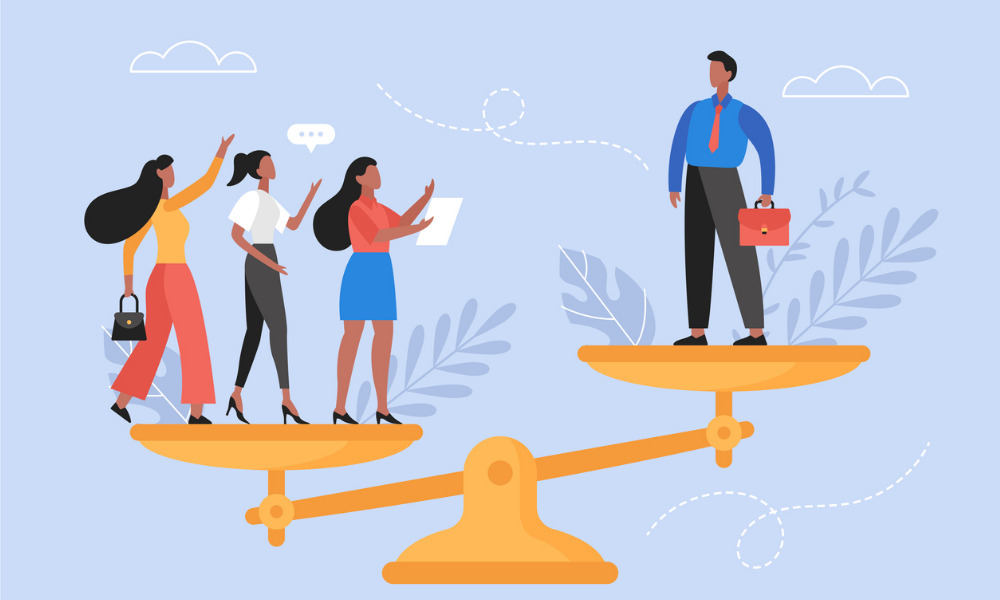 In Singapore the employment rate among women has been rising and more women are finding themselves taking on leadership roles. "However," said Michelle Fuang, Client Services Manager, Asia, Cielo, "their efforts to establish their individual position in the workforce is often hindered due to various challenges, ranging from gender discrimination to family obligations. With the rise of the pandemic, increased burnout coupled with longstanding gender inequities have forced women to part with their careers."
By 2025, women could contribute an additional $4.5 trillion dollars' worth of GDP to Asia – a staggering 12 percent increase over Asia's projected GDP, however, gender inequality still remains an impending issue despite its increase in importance especially in today's work landscape.
"Women still struggle with workplace discrimination, as evident from how close to 58% of women still earn less than their male partners in the ASEAN region. Therefore, companies have to continuously and proactively ensure that they adopt measures that reduce gender biases within the company, said Fuang.
Read more: Women in senior leadership roles pass critical 30% goal
Reducing gender barriers for entry into the workforce
According to a recent LinkedIn Gender Insights report, women tend to apply for 20% fewer jobs than men because they believe they are less suitable for some jobs compared to men.
"Companies should start addressing the issue of gender inequality that remains a major source of obstruction for women in the workplace. By providing a work environment that guarantees equal opportunities alongside a healthy work culture and constant support for them to succeed, women will be more productive and motivated. This way, the company will also reap benefits such as an integrated workforce, greater retention and better talent attraction rates," said Fuang.
Initiatives to reduce gender bias
Craft more gender-neutral job requirements
Make it more applicable to both men and women, such as having a balance of feminine and masculine-themed language to drive change and ensure all aspects of diversity, equity and inclusion are represented.
Adopt flexible work schedules
Give employees the opportunity to better manage and juggle responsibilities at home as well as at work, without needing to sacrifice one for the other. This will be more advantageous for women who struggle to cope with workplace and family responsibilities.
Raise awareness of discriminatory practices
Management can start by raising awareness of the various discriminatory practices towards women and emphasise the company's stance towards readily working towards creating a more inclusive environment for women in the workplace.
Put best practices in place
Best practices need to be put in place to build toward a more inclusive workforce. Human resources and management must work closely together to support employee's well-being in order to establish their workplace as a great place to work.
Women in leadership roles
A Mckinsey report stated that women have started to set a new standard for leadership and are more driven towards leading their teams to attain desirable outcomes for the company.
"Women in leadership roles have proven to be more than capable of providing support to their team, Fuang told HRD. "Companies that recognise women's potential to be leaders are able to diversify and multiply their talent pools. By diversifying their talent pool, companies can thus benefit from women's efforts towards advancing diversity, equity, and inclusion efforts in order to find the right candidate."
Read more: Women's access to labour remains limited
With their drive towards improving the company performance, having women in leadership positions fuels growth and sustainability within the organisation and collaboration between employees of different genders in the c-suite allows for the emergence of various ideas that will enable more creativity in the company.
"It is an immediate challenge for many companies to build an inclusive culture that values diversity for both men and women alike. In Singapore, some companies have already taken this crucial next step and are driving and advocating for real change, though the work to get this right is far from over. It is vital for us to look towards reinventing the future and creating a system that values women equally and ensuring women's voices are being heard to impact positive change," said Fuang.