HRD looks at how leaders can tackle loneliness in a remote workforce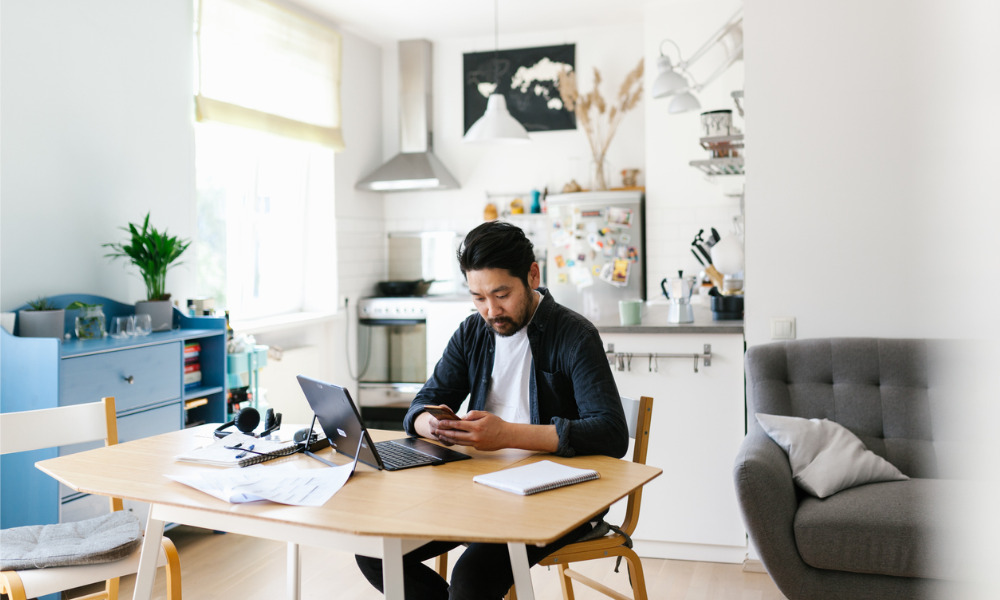 In a virtual world, physical distance from colleagues can do more than just limit your opportunity to socialise.
While working from home offers pros like increased flexibility and less time commuting, professional isolation is a common downside.
Remote work means less opportunity to network and that in turn can lead to feeling left out of the loop.
As morale dips, it's easy to let career goals slip away.
Employment Hero's chief people officer Alex Hattingh said even before the pandemic hit, HR could feel like a lonely role.
"There is so much confidential information we have to keep, and we are often in the support role without getting that support ourselves," she told HRD.
As many big businesses continue to keep their employees at home, it's imperative for HR professionals to find a healthy and balanced way of remote working.
Hattingh shared five key tips for avoiding professional isolation in a virtual world:
Read more: How the COVID-19 pandemic will change work for the better
1. Communication is key
"As an HR professional, keeping a regular cadence of communication is vital to staying connected to your team, the leadership team, and other members and managers," Hattingh said.
"For me, daily huddles with my team are such a great way to start my day. To see their smiling faces and hear updates on how incredibly well they are executing on their objectives is great."
As well as regular communication, focusing on weekly wins is a good strategy for improving team morale.
Hattingh said: "As a leadership team, we start our weekly meetings by each singling out something that we want to celebrate - this is a really positive way to kick-off before getting into the business side of discussions, updates and removing barriers."
2. Network virtually
Networking opportunities were hit hard during the shift to working from home but Hattingh suggests seeking out virtual alternatives.
"There are so many great virtual networking sessions through Meet-Up and BrightTALK that allow you to hear from other HR professionals," she said.
"Not only will you learn, it will give you a forum to connect with others."
3. Maintain social connections and networks
At the height of lockdowns across Australia, Zoom drinks were all the rage. But until employees can get together to socialise in person, Hattingh suggests being inventive with your ideas and scheduling regular opportunities for non-work related events.
She said: "Setting aside time to socialise once a week, fortnight or month does wonders to breaking down professional isolation barriers, as you get to bond with your team without a work agenda looming over you."
Read more: How NZ's immigration changes will affect you
4. Get out of the house
Without a commute or the need to leave the office for lunch, it's easy to spend the vast majority of your day inside.
But Hattingh said incorporating exercise into your daily routine will go a long way to maintaining professional isolation and avoiding burnout.
"Even if it's just a 20-minute walk at lunch, before or after work, studies show that regular exercise keeps stress and anxiety at bay," she said.
5. Lean on your loved ones
Those in the HR community have been at the forefront of dealing with employee worries as businesses dealt with a period of huge uncertainty.
Coping with that burden can take a huge toll on your own wellbeing and those working from home tend to struggle to switch off from work.
"Make sure you're speaking to family and friends often, and do your best to maintain those strong connections with loved ones," Hattingh said.
"Lunch with your mum, siblings or best friend can help break-up the week, giving you a moment's reprieve from thinking about work 24/7."