June marks both Pride month and Juneteenth. Are leaders addressing the need for a safe space for employees?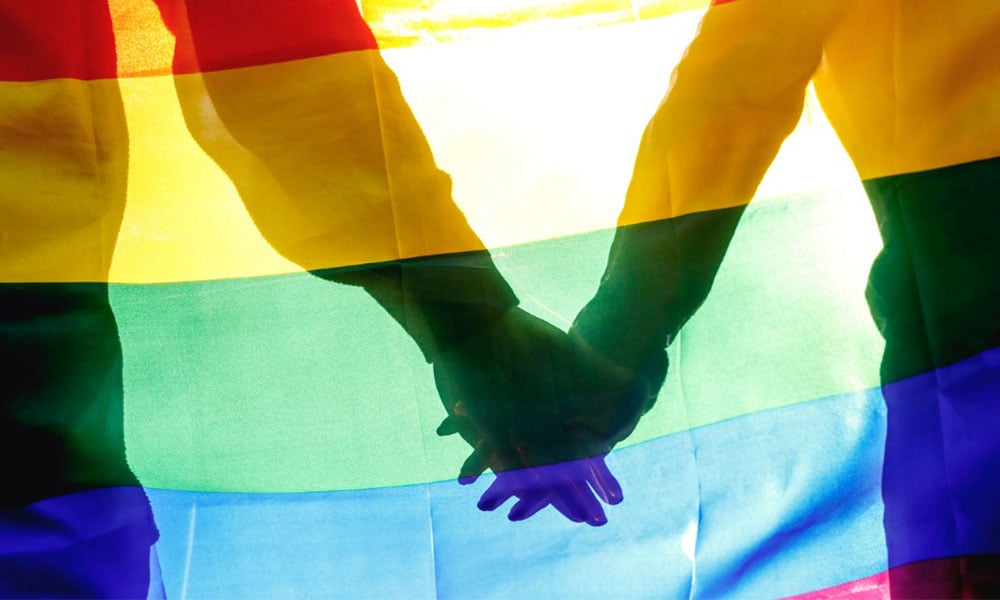 Are you doing enough for LGBTQ employees?
June is a very big month as it celebrates and highlights issues concerning many marginalised groups of people. Juneteenth, celebrated today (June 19), is an unofficial American holiday that commemorates the end of slavery in the US.
This year, it's especially important in light of the ongoing US racial protests and Black Lives Matter movement, which has taken the world over.
While major corporations are forced to face issues around racism and the lack of senior leadership diversity, June also commemorates Pride month.
But as Human Rights Campaign (HRC), one of America's largest civil rights organisations proves, there is space to address more than one pertinent topic and build a better, safer world for everyone.
READ MORE: 'Fear of abuse' forces many LGBTI employees to hide sexuality
United against injustice
In May, HRC released an open letter condemning racism, racial violence and police brutality while calling for action "to combat these scourges". The letter was signed by more than 100 leaders from LGBTQ and civil rights organisations in the US.
"The racial violence that has filled our television, computer and phone screens this spring is a stark reminder of how far we still must go to ensure that the promise of America is not dependent on the colour of one's skin," said Alphonso David, president at Human Rights Campaign.
"When we see injustice, we must speak out as strongly as we can. Otherwise, we are complicit in oppression. And we have seen a lot of injustice lately. From George Floyd, to Ahmaud Arbery, to Breonna Taylor, to Christian Cooper, to Nina Pop.
"The LGBTQ community is familiar with fighting against systems of power that are set up to serve the privileged few. And we are united to fight the systems that target our black and brown siblings, today and always."
The letter noted that the LGBTQ movement's work has earned "significant victories" in expanding the civil rights of its people.
"But what good are civil rights without the freedom to enjoy them?" HRC wrote. "Many of our organizations have made progress in adopting intersectionality as a core value and have committed to be more diverse, equitable, and inclusive."
However, it's not enough to address only one marginalised group, as HRC believed that we need to make explicit commitment to all causes, including being anti-racism, to achieve the "full equality" for LGBTQ people.
READ MORE: Is HR doing enough for LGBT employees?
Tackling LGBTQ discrimination
The letter is a stark reminder that genuine diversity must address all groups of people, and how both the Black Lives Matter and Pride movement overlap as a resistance against harassment and violence.
Referring to the history of Pride month, the Stonewall riots, the letter remembers it "as a breakthrough moment when we refused to accept humiliation and fear as the price of living fully, freely and authentically".
Even today, the movement is still fighting the good fight as reports show that one in three LGBTQ employees at large tech firms have witnessed harassment or discrimination at work.
The survey by Blind also revealed that over 16% of those who identify as LGBTQ found their workplace to be an unsafe environment.
When asked whether they consider their workplace a safe space, 22% of trans employees gave a resounding 'no'. This was followed by 'no' from 17% of LGBQ employees.
What more can HR do to support employees?
"Unfortunately, LGBTQ people often experience disproportionate levels of prejudice and bullying at work and elsewhere," said David Price, CEO at Health Assured. "Homophobic bullying in the workplace is prevalent, even if it's not entirely deliberate.
"Microaggressions like using 'gay' as a negative term for something you don't like is just as much bullying as directly singling someone out. And people can be subconsciously passed over for promotion or pay rises purely based on their sexuality."
Price said that while attitudes are changing, it's only been improving slowly. He suggested ways to accelerate them and make sure that you're unconditionally supporting employees.
Foster a positive work environment: Put LGBTQ-supportive policies in place and send a signal to your team as well as potential employees that you operate in a positive and diverse climate, promoting fairness among all employees. When employees feel that their work environment is more inclusive, fairer and supportive, they tend to be happier, healthier and more productive.

Establish a support network: An internal support network or forum is a great way to show a commitment to diversity and give people who need it a voice for their concerns.

Embrace changing attitudes: Emphasise your own workplace's positivity toward changing attitudes by, for instance, moving toward gender-neutral language. Gender-neutral language avoids bias towards a particular gender.

Get involved: Look for opportunities to support local LGBTQ events or start organising regular fundraising or volunteer opportunities for your team members.