Former HR leader at Microsoft and Amazon says 'safety is non-negotiable'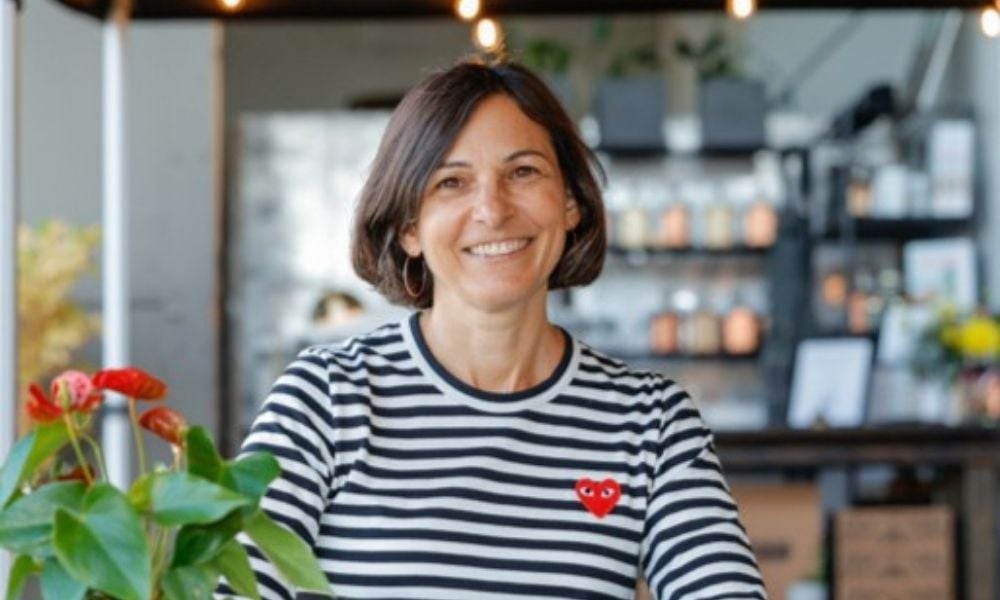 Now that tempers have cooled since the infamous Oscars slap, it's a good time to analyze the situation from an HR perspective. After all, the Academy Awards is basically a work event for actors.
"When looking at this situation from a workplace professionalism standpoint, it's important to think not of celebrities, but of everyday workers," Mikaela Kiner, founder and CEO of Seattle-based HR consultancy Reverb, told HRD. An official member of the Forbes Human Resources Council, Kiner has previously served in HR leadership roles at both Microsoft and Amazon.
"We're prone to expect and sometimes accept different behavior from celebrities," Kiner says. "But imagine if an employee in your company got up and slapped their coworker. Guaranteed you would be shocked, horrified and afraid."
The Occupational Safety and Health Administration (OSHA) recognizes workplace violence as any act or threat of physical violence, harassment, intimidation or other threatening disruptive behavior that occurs at the worksite. Acts of violence and other injuries is currently the third-leading cause of fatal occupational injuries in the United States. OSHA estimates that more than 2 million people are affected by workplace violence every year. In 2020, assaults at the workplace resulted in 20,050 injuries and 392 fatalities, according to Injury Facts, a publication from the National Safety Council.
Read more: How would HR handle the Oscars slap?
In order to prevent workplace violence, OSHA recommends that employers establish a well-written, fully implemented, zero-tolerance policy. "It's critical to ensure that all workers know the policy and understand that all claims of workplace violence will be investigated and remedied promptly," OSHA says on its website.
Kiner abides by the zero-tolerance policy – she doesn't know of a single organization that allows or condones violence at work. Every HR leader can agree that violent behavior requires immediate removal from the workplace because safety is always the top priority. If someone in her organization slapped another individual in front of witnesses, Kiner says she would respond in the following fashion:
Immediately address and remove the violent individual, or ask security to handle that if she didn't feel safe;
Check in with the victim and witnesses to see what kind of physical and or emotional support they need;
Formally document the incident and terminate the perpetrator.
"Doing less is a way of condoning what took place," Kiner says. "Because the act was egregious, I wouldn't offer a warning or improvement plan. Safety is non-negotiable."
When she counsels managers about when to help an employee improve performance vs. when immediate termination is appropriate, Kiner says she frequently uses an act of physical violence as an example. For example, if an employee is clearly working hard and making an effort, yet they still need coaching or training, then offering feedback and crafting a performance improvement plan are typically best practices. However, if an employee assaults, harms or threatens another employee, most organizations won't tolerate that kind of behavior.
"I want to address the fact that it's not up to the victim to choose the punishment," Kiner says. "That places too great of a burden on the victim. Rather, it's up to the organization to uphold its ethics, values and code of conduct."
As many on social media have pointed out, Will Smith wouldn't have felt the need to slap Chris Rock if the latter didn't make a joke about the former's wife's medical condition. Although Rock is a legendary comedian, critics argue that he crossed the line. If someone else made a comment like that about a colleague, you can bet HR would get involved.
"I'm glad that Chris Rock's offensive joke is coming under scrutiny," Kiner says. "Humor isn't an excuse to insult anyone, and the fact that his comment was about another individual's medical condition means it was more than just a joke in poor taste."
Earlier this year, another comedian came under fire for making questionable comments while working. In an interview with Vanity Fair, Jeff Garlin revealed that he had been investigated by HR in each of the past three years for his behavior on the set of "The Goldbergs." At least three former coworkers accused the actor of creating an environment in which some women felt demeaned by comments and displays of physical affection he made while filming.
Garlin contended that his language and antics were merely for humorous purposes, insisting there's no malice behind them. Furthermore, as a comedian, he's inclined to say things you wouldn't typically hear in jobs outside the entertainment industry. In December, following the interview, it was reported that Garlin would no longer be appearing on the TV show.
"Humor is frequently used to excuse inappropriate comments at work," Kiner says. "A workplace culture that prioritizes respect and dignity can't allow jokes that denigrate a person's physical or mental well-being. I would warn Chris Rock that his comment was inappropriate and require him to review the company's values and participate in training and/or coaching."
As for the employee who responded with violence, even after termination, Kiner says she would want that person to get the resources they need, such as a combination of anger management training and counseling. "The workplace (and world) will be a better place if both individuals get help to modify their behaviors, learn to act with values and human dignity in mind, and heal from this experience," Kiner says.