New index looks at job function, labour demand, demographics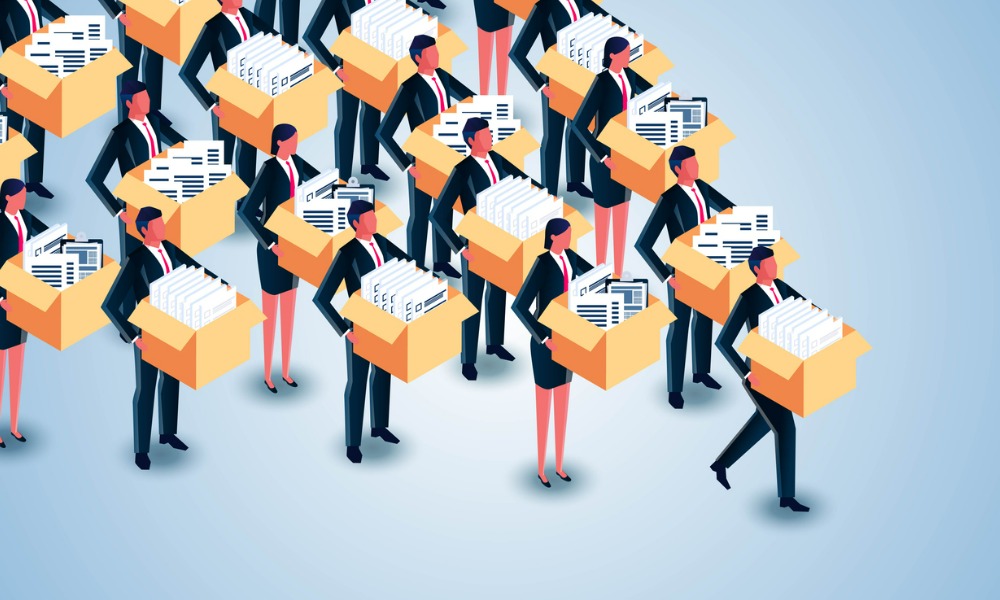 Is your industry safe from layoffs? A new report has determined which sectors are most likely to shed jobs in the face of an anticipated recession.
The report from The Conference Board determined which sectors are most and least likely at risk using the six following factors:
Exposure to labour shortages
Sensitivity to monetary policy
Job function and education
Pandemic recovery
Labour demand gauge
Age composition and experience
"The Index will help leaders in every industry understand the unique dynamics of this recession, judge their own exposure, and make strategic decisions to protect their workforces and bottom lines," said Frank Steemers, senior economist at The Conference Board, in a statement.
High-risk sectors
The Job Loss Risk Index then found that the information services sector is at "very high" risk of job losses amid a projected recession in the United States.
It was the only sector to receive the highest 10 score, which means it has the highest risk for job losses.
The report attributed the score the declining demand for technology as more consumers return to work.
"Presently, declining job openings and quits, as well as increasing layoff rates, suggest labour shortages are less of an issue for the industry," the report said. "Amid rising interest rates, to keep higher valuations, companies often feel pressured to reduce spending, which includes hiring freezes and layoffs."
This 2023, there have been 168,000 laid off employees in the tech sector so far, according to layoffs.fyi, while 570 tech companies have announced layoffs this year.
The full list of high-risk sectors include:
Information services (10)
Transportation and warehousing (9)
Construction (9)
Repair, personal, and other services (8)
Manufacturing (7)
Wholesale trade (7)
Real estate, rental, and leasing (7)
Sectors that ranked at medium risk include:
Finance and insurance services (6)
Utilities (6)
Mining and logging (5)
Professional and business services (5)
Low-risk industries
Meanwhile, the Federal government and private educational services industries recorded the lowest job loss risk score of one.
The report attributed the Federal government's "very low" risk score to its rare layoffs and relative strong wage growth.
"Labour demand is even less sensitive to interest rates as the federal government is not obliged to balance its budget and sometimes may even expand hiring during downturns," the report said.
The private education services sector is also at a very low risk due to its stable labour demand and the little impact of interest rate changes to it.
"The workforce is highly educated with a large share of management and professional workers, putting the industry at low risk of job losses in a downturn," the report said.
The full list of industries with low or very low job loss scores include:
Federal government (1)
Private educational services (1)
Healthcare and social assistance (2)
Accommodation and food services (3)
State and local government (4)
Retail trade (4)
Arts, entertainment, and recreation services (4)
The report comes as massive organisations across the world, including Meta, Google, and Accenture, announce layoffs amid economic uncertainty.