CEOs, HR leaders weigh in on accommodating employees' desire for flexibility in a remote/hybrid world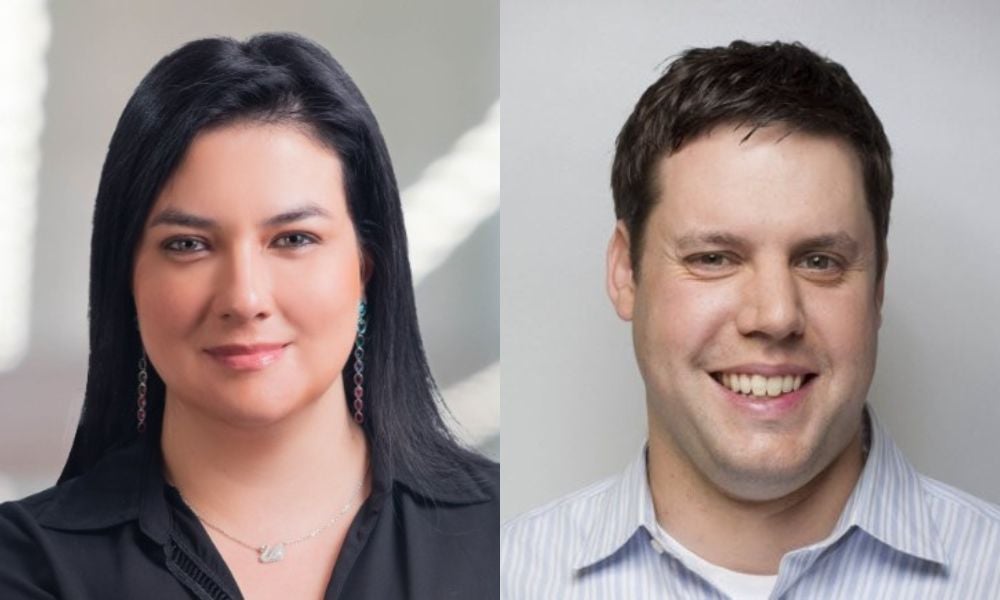 There's a tug of war in the United States between employers who want workers back in the office and employees who've enjoyed the comfort of working from home since the COVID-19 pandemic.
While some head honchos like Tesla CEO Elon Musk have ordered employees to come in five days a week, other business leaders realize you can't put the genie back in the bottle if you want to retain a satisfied workforce. That's why they've established hybrid work schedules, in which employees come in the office for only a few days a week. Even that has ruffled feathers, though, as evident by Apple workers petitioning against the tech giant's three-days-a-week policy that went into effect after Labor Day.
It's not just Americans desiring flexibility in where, when and how they work – it's an international trend, according to the Summer 2022 Future Forum Pulse.
Read more: PwC director on RTO mandates: 'We don't feel like we need to'
A consortium launched by Slack, along with founding partners Boston Consulting Group, MillerKnoll and MLT, the Future Forum helps companies redesign work in the new digital-first workplace. During the summer, it surveyed more than 10,600 knowledge workers across the U.S., Australia, France, Germany, Japan and the United Kingdom.
Here are the findings: In the U.S., fewer employees are working hybrid (46%) compared to the global average (49%). However, more (23%) are working fully remote compared to the global average (18%). Nearly one-third (31%) of U.S. employees are in the office five days a week, which is slightly less than their international counterparts (34%).
"The U.S. is built around a strong office culture, but due to low employment and the difficult hiring environment, employers have had to lean in and be more flexible to retain their existing employees," says Temy Mancusi-Ungaro, CEO of Reachdesk, a New York City-based tech firm specializing in corporate gifting.
"Plus, as COVID-19 led to a vast migration of workers across the country, something relatively easy to do in the U.S. with its many major metropolitan hubs, employers have had to recognize that it'll be nearly impossible to get all of their employees back to the office. Embracing this fact, many employers have used this as an opportunity to find the best talent wherever they are in the country, thus perpetuating the trend of having more fully remote employees," Mancusi-Ungaro told HRD.
The desire for flexibility remains strongest among under-represented groups, according to the findings. Nearly nine in 10 (88%) Asian/Asian Americans prefer fully remote or hybrid work, which is up from 82% in February. That's followed by 83% of Black employees, 81% of Hispanic employees and 79% of White employees.
Those statistics support the notion that flexible work arrangements should be part of any company's diversity, equity and inclusion (DEI) strategy. "Among minority groups, incomes are lower, which means there are fewer resources available for long commutes and transportation, as well as childcare," says Paola Martinez, vice president of people operations at Jobsity, a New York City-based staff augmentation firm that provides Latin American developer talent to U.S. companies.
"Furthermore, Asian and Hispanic families tend to be very close and are usually high in numbers, thus promoting remote work in order to cultivate this family time. It's important to consider that during the pandemic many families started coming together to endure the long quarantines," Martinez told HRD.
Read more: Amazon director: How to humanize HR analytics
Perhaps most startling from the survey was that full-time in-office workers report a much lower employee experience compared to hybrid and fully remote workers. Employee experience scores are measured by work-life balance (fully remote workers nearly doubled in-office's score), flexibility (no surprise fully remote more than doubled on this one), satisfaction with work environment (fully remote scored 35.4 to in-office's 21.6) and feeling good about stress or anxiety (in-office scored 9 compared to fully remote's 21.7).
Additionally, the number of knowledge workers who want to be in the office full-time dropped to 20%, the lowest point in two years of surveying.
Ronni Zehavi, CEO of global HR tech firm HiBob, argues the issue is that many companies have given no real incentive for employees to be back in a physical workspace. "If an in-person workweek is mandated, then employers should go above and beyond to accommodate employees to make them eager to come back," Zehavi told HRD. "This can include comping employee commutes, providing team lunch or by planning more frequent team gatherings. These incentives can help employees feel as though their work is appreciated while also making up for the loss of flexibility."
Two-thirds of employees (66%) around the world say they prefer a hybrid arrangement. When asked why they want the option to come into the office, 74% of employees said, "collaborating with co-workers/clients, building camaraderie and facilitating in-person meetings." Meanwhile, 16% of employees said, "having a quiet space to focus on getting my work done" and 10% said, "putting in face time with management."
"Beyond the perks, though, it's important to make that time valuable to employees," Zehavi says. "Schedule meetings and brainstorms in-person, host meet-and-greets across teams and create opportunities for workers to leave their desks and interact in-person."
Read more: Workday exec: 'Be careful about emulating other companies'
Of course, failing to meet your employees' needs is a surefire way to suffer attrition. Look no further than the Great Resignation, in which roughly 77 million Americans have quit their jobs since the beginning of 2021. According to the survey, 8% of U.S. employees (tied with the global average) say they're "very likely" to look for a new employer in the next 12 months, and that's with an anticipated recession already impacting the job market.
"Salary is no longer the sole determining factor within corporate retention," says Camie Shelmire, chief people officer at Brillio, an Edison, NJ-based digital transformation partner. "Employees are now holistically viewing company culture, work-life balance, DEI efforts and team building as equally important to them."
"Thus, companies must adapt to meet the needs of current and prospective talent or risk losing them," Shelmire told HRD. "This means addressing organizational pain points, eliminating bureaucratic practices and fostering a more understanding and supportive workplace culture for employees of all backgrounds."