When it comes to creating a positive employee experience, this company knows how to 'hustle'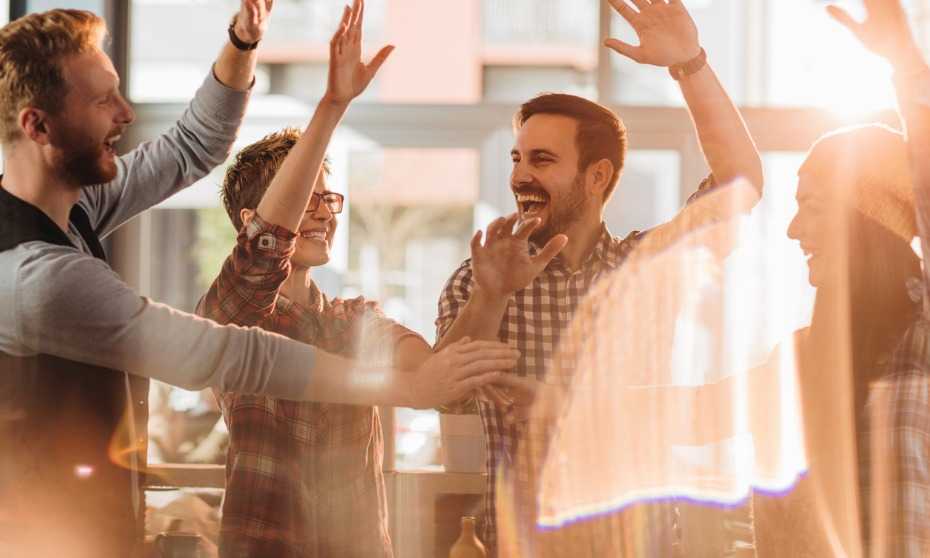 The HR practice can learn a great deal from marketing: engaging employees with great programs and benefits is no different from winning over consumers with a great product.
When it comes to creating a positive experience for both customers and employees, Uberflip knows how to "hustle" – so much so that its core values are known by the very same acronym H.U.S.T.L.E.
We spoke with Yoav Schwartz, CEO of the content experience platform, on how to shape corporate culture and employees' perception and experience of it.
"We have our six core values, which ultimately define the type of person that would fit within our culture," Schwartz said.
The acronym stands for heart, unique, skill, tech, lean, and entrepreneurial. The core values became the company's proverbial "North Star" in a period of rapid growth, Schwartz explained.
Today, Uberflip has grown to more than 100 employees. "Hiring the right people is defining our culture," he said.
"It's very hard finding great talent and growing great talent in the team, but it gave us like a rule of law that you could measure against interviewing someone. Do they have, for example, the characteristics of H.U.S.T.L.E.?"
The task of "defining" Uberflip's culture started when there were only 25 people on staff. The CEO, however, recommends jumpstarting the values-driven recruitment process much earlier in the life of an organisation.
"If you don't have these attributes, then you're not going to succeed here because that means you don't have the right mentality," he said.
The millennial workforce
One major challenge for any employer today is addressing the demands of the millennial workforce.
"I think what [millennials] value is really defining the future of our workforce. They don't necessarily value the same things that you and I or even our parents before us valued. They are much more interested in enjoying life, which is actually a really good quality."
"Having a better worl/life balance is way more important to them than I think [it was for] previous generations," he said.
Helping people progress
The CEO's passion for business developed alongside his understanding of people management.
"I really grew up in an entrepreneurial household," said Schwartz, who takes inspiration from his mother's leadership style as he helms his own company. "Working for her for a few years, I grew up in an environment where I saw businesses grow."
"Hiring and helping people progress through their career was just something I had always as the norm," he said. "So I thought I myself would eventually be growing a business and employing many people and that's where we are today."