HRD investigates how a lack of faith can affect HR's good work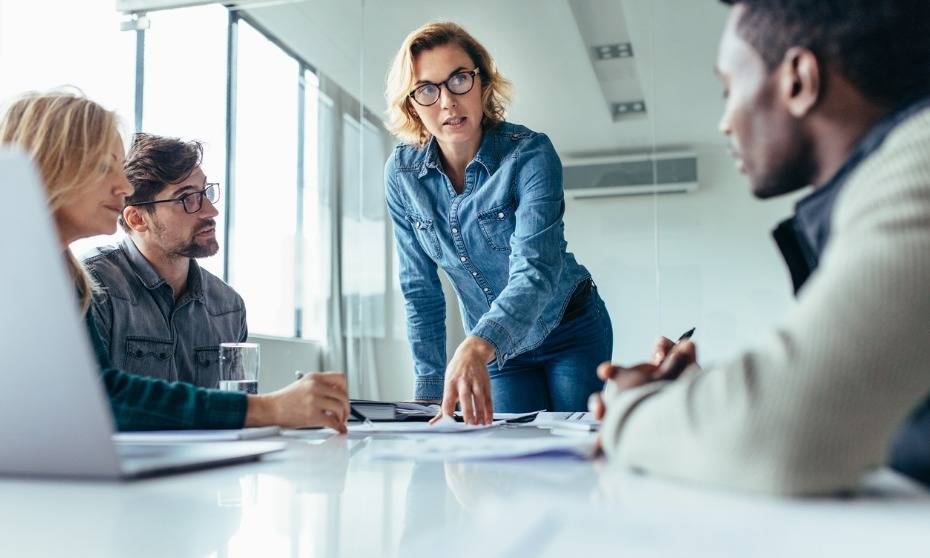 When you're in HR, leadership buy-in is crucial to get stuff done. Pushing any sort of agenda, especially those that require an entire organisational shift which – let's face it – means lots of money is near-impossible to do alone.
That's exactly what digital transformation is – a massive shift in people's mindsets, processes and lots and lots of money.
With all of that stacked against you, short of forcing an idea, is there a way to push leaders to make the mind-shift themselves? HRD finds out how the towering stack of challenges is more complicated than it looks.
A higher power
As everyone talks about convincing the C-suite, there's a higher power that may be hurting the cause for change more than helping it: the company board of directors.
Four researchers recently published a joint-university study titled Directors: Older and Wiser, or Too Old to Govern? It was conducted by researchers from the University of New South Wales, Chinese University of Hong Kong, University of Delaware and Jinan University.
It investigates the boardroom 'ageing phenomenon' and examine how it affects board effectiveness in terms of firm decision-making.
One stat they noted was that over the period of 1998 to 2014, the median age of independent directors at large US firms rose from 60 to 64, and the percentage of firms with a majority of independent directors age 65 or above nearly doubled from 26% to 50%.
But what does an ageing boardroom got to do with an organisation's ability to transform?
HRD attended a fireside chat recently hosted by Oracle, where AirAsia's founder and CEO Tony Fernandes gave his two-cents about the issue with boards.
The moderator brought up an interesting point, that if you look at company boards in Asia even, the mean age is that of individuals who aren't digital natives. As he put it, "these people never used computers when they were in university" – or when they were employees – and they're the decision-makers.
CEOs still have to get the board's approval, especially if it's a publicly-listed company. And the board's input affects the company's strategic decisions. Managing change for employees on the ground is one thing, but how do you overcome resistance when it's right at the top?
"I was about to post on LinkedIn about corporate boards – about how the wrong people are put into boards to make decisions for these companies," Fernandes said. "If you take another angle, you've got to put people who understand technology to make those [transformative] decisions."
Being AirAsia's founder, he had the privilege of guiding their board members to keep relevant with the times. They've sent directors to Silicon Valley to better understand the pace of change, as well as exposing them to a "very young" board member who was an e-commerce entrepreneur for knowledge-sharing sessions.
"I think it's a mixture of teaching and also bringing in some fresh blood," he said.
Old boys' club
Don't get anything wrong, older board members are not the scapegoat for failed transformation agendas. It just means that there's a lot more mindsets to change.
"Older independent directors can be valuable resources to firms given their wealth of business experience and professional connections accumulated over the course of their long careers," noted the joint-university study.
But how difficult is it to mix it up and as Fernandes suggested, bring in "some fresh blood"?
At another panel event attended by HRD, manpower minister of Singapore Josephine Teo shared her take on the phenomena.
"My observation is when appointing people to boards, there is a tendency to say, 'well, who do we know out there who is available?'" Teo said. "Therefore, they look at other boards and then they say 'oh this one…he or she suits our purpose, so how about we put them into [the board?]'
"So it's not particularly deliberately biased in that way. But there's a sense of, 'let's go for someone familiar'; 'let's go for someone comfortable'; 'let's go for someone who's tried and tested'. This idea of wanting someone tried and tested is very pervasive."
She acknowledged the catch-22 situation, that if you're a publicly-listed company, there are a lot of governance rules and responsibilities that directors are required to meet.
Having someone "tried and tested", the minister said, gives organisations a "sense of comfort" – that you don't have to explain why he/she is on the board as they've proven their worth. But she's clear that "the lack of board diversity is something that must be overcome".
Nobody said it was easy
Some may say considering the impact of unchanging company boards may be overthinking it all, but transformation is really on a grander scale than simply adopting spanking new technology-based systems.
Just take the case of the "highly-digital" AirAsia. CEO Fernandes made it clear the journey wasn't always easy.
"The first stage of this digital revolution was to change the mindset of my people," he said. "Because we were a hugely successful airline, people would say 'why do we need to do that?', 'why do we need to change?'
"I think if we don't change, we die – it's as simple as that."
He shared easily relatable examples like how many people grew up with keypad-based Nokia and Blackberry phones, but now they're all gone – "so we adapt".
"The most important thing that we're trying to achieve is to change the mindset," he said.
"The toughest thing to do is changing of mindsets. It's hard work."
And that's coming from a CEO who faithfully believes in the tech transformation cause.