The bank's head of HR says employee feedback was key in making the decision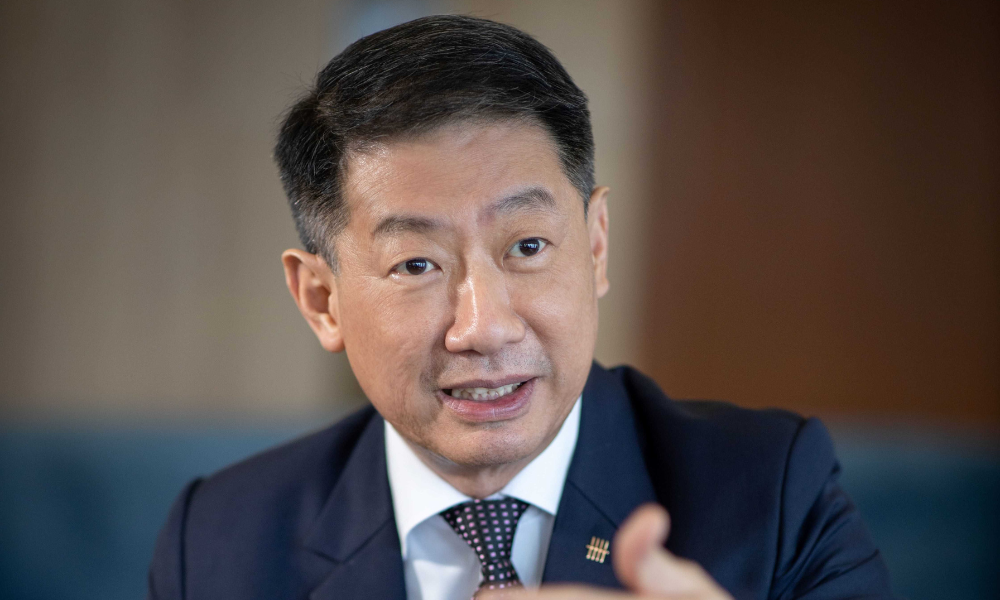 UOB Malaysia this week (24 Nov) revealed their plans to implement hybrid working as a permanent HR policy. Once COVID-19 restrictions are fully lifted in Malaysia, majority of the bank's 5,000 employees will be allowed to work remotely up to two days a week. The announcement comes after an internal study proved that over 60% of the bank's job functions were suitable to work remotely.
Like many organisations, Lai Tak Ming, executive director and country head of HR at UOB Malaysia shared with HRD that the past two years has led to "a fundamental rethink" of what constitutes a workplace. "The COVID-19 pandemic has prompted companies to make a profound shift from a traditional workplace model to almost fully-remote working, upending the way organisations and employees operate," he told HRD. "Now as the economy begins to reopen and the country transitions into the endemic phase of COVID-19, we believe that the future work environment is a hybrid work model."
Lai added that the flexible working arrangements will provide employees with better work-life balance as well as more autonomy to choose how and where they work – something that professionals have been seeking out since the pandemic. A hybrid work model will also offer employees "the best of both worlds" as they have the option to work in the office when needed, for instance for in-person collaboration, or to work at a convenient location of their choice. "It also enables employees to continue experiencing the camaraderie of office life which is critical for maintaining mental wellness, something that has been sorely missed during the long periods of lockdown," he said.
Read more: Hybrid work: How to engage a multi-generational workforce
Employee feedback critical to implementing hybrid policy
The experienced HR head shared that the bank's decision to implement a permanent hybrid policy was guided by employee feedback while working from home. Most employees thrived, with 85% saying they were able to remain productive throughout. However, the decision to go hybrid instead of fully remote was made in consideration of colleagues (15%) who were stressed out by factors like:
the pressures of balancing personal and work commitments
a lack of conducive workspace at home
increased working hours due to the lack of boundaries at home
difficulty in sustaining teamwork and collaboration virtually
Read more: How to help remote workers manage work-life integration
Thus, in addition to remote working options, the bank will continue to offer Flexi-2, which gives employees two hours off a month to attend to personal matters during their workday. Those eligible can also opt for flexi-hours to align with their productive hours and preferred working styles.
To further promote wellness and enable employee success in a remote setting, the bank has also added on a series of wellness talks, training courses and activities to help staff develop resilience and learn compassionate ways to care for mentally distressed team members. This is on top of existing initiatives like a dedicated hotline for employees and loved ones to speak to mental health professionals.
"As the workforce returns to the office post-pandemic, we wanted to make sure that the mental well-being of our colleagues who choose to work remotely for two days in future are looked after as well," Lai said. "We have also enhanced our mental wellness program to complement our new flexible working arrangements and to help our people remain engaged and connected with each other. We are committed to cultivating a caring workplace and workforce to help our people stay mentally resilient as they transition into the future of work while navigating the impact of the ongoing pandemic."