The question has prompted fierce debate among workers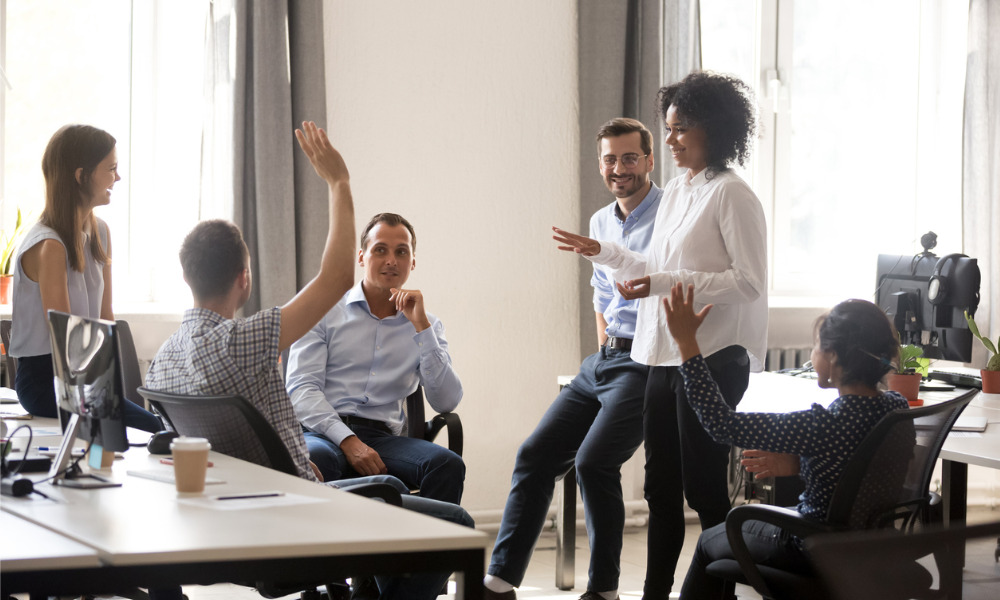 There's a new divide emerging in our workplaces: between employees who have children (and are given additional benefits) and those who don't.
Childless employees have taken to various online forums and are questioning company leaders over the supposed lack of similar benefits for their segment of the workforce.
Facebook, Salesforce and Twitter employees raised their concerns in a report in The New York Times.
For working parents, however, such benefits only served to ease the pressure they were facing from work and their families when COVID-19 stay-at-home orders were imposed.
"The time off that parents are getting isn't a vacation," one commenter said. Working parents have pointed out that the additional benefits they've received aren't exactly perks.
School and day care closures in the early months of the pandemic left many parents, who were then shifting to remote work, with very few options for childcare.
Read more: Microsoft and Google expand COVID-19 leave benefits
The challenges prompted some of the largest tech companies to respond by expanding their parental support programs: parents working from home needed to meet the demands of the job and cope with the stress of telecommuting – all while attending to their children's needs.
The benefits range from additional leave credits to free and unlimited access to a wide range of online educational and entertainment programs for kids.
Microsoft and Google were among the first to extend their paid leave programs by 12 to 14 weeks to give working parents greater flexibility as they adjusted to government plans to shut down schools for extended periods.
Amazon, meanwhile, gave a total of 650,000 full-time and part-time Amazon and Whole Foods employees 10 days of subsidised emergency family care support.
"We know it's challenging to balance home and work," said Beth Galetti, Amazon's senior vice president of HR, when the plans were announced.
Read more: Amazon workers to receive backup childcare benefit
For its part, Facebook gave all workers a stipend of $1,000 which they could use to cover childcare costs or buy equipment to set up their home office. On top of these perks, all employees have up to 50 days of pandemic leave if they need to care for a sick family member.
However, in a company-wide video conference, some 2,000 employees voted to ask Facebook COO Sheryl Sandberg about the company possibly expanding support for workers who have no children.
Sandberg said the recent benefits – including the $1,000 bonus – didn't simply focus on the needs of parents but were inclusive of all Facebook employees.
"I do believe parents have certain challenges," Sandberg said. "But everyone has challenges, and those challenges are very, very real."
All Facebook employees are given 21+ days of vacation leave annually and an unlimited number of sick days. But the company also wants to bring attention to the unique challenges that employees with family care duties face.
"In too many workplaces, trying to hide the added difficulties of caregiving or well-being is yet another burden people have to carry, and we don't want that to be the case at Facebook," a company spokesperson said.