The gender pay gap is very real, based on a recent report by the global bank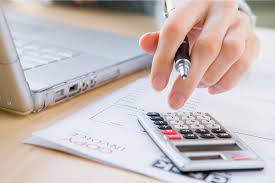 Women earn 29% less than men at Citigroup's global offices, according to the bank's latest report.
Women also make up just 37% of senior positions at Citi, despite taking up more than half of roles at the bank.
In a memo, Citi's HR Head Sara Wechter wrote that this year's wide gap is due to how figures used for comparison were unadjusted or "raw" pay. When factors such as job function, level and geography are considered, the report found that women employees are paid on average 99% of what men earn.
Regardless, Wechter believes the gap simply "reiterates" the importance of Citi's goals to increase representation of women in senior and higher-paying roles.
"That is how we will reduce the difference in our raw pay gap numbers over time," she said. "As a starting point, our goal is to increase representation at the assistant VP through managing director levels to at least 40% for women globally…by the end of 2021."
She shared that currently several diversity initiatives are already in place to help the organisation achieve the goals. As a start, senior leaders are made accountable for Citi's representation efforts. In addition, more than 80% of Citi's employees have participated in unconscious bias training.
"You've heard our leaders say it before – to be a high-performing organization, we need a team that is representative of the places where we operate and the clients we serve," she said.
"We have work to do, but we're on a path that I'm confident will allow us to make meaningful progress."
Citigroup is among leading companies included in the 2019 Bloomberg Gender-Equality Index (GEI), which distinguishes companies committed to transparency in gender reporting and advancing women's equality.