Could this mean the end of the persistent issue?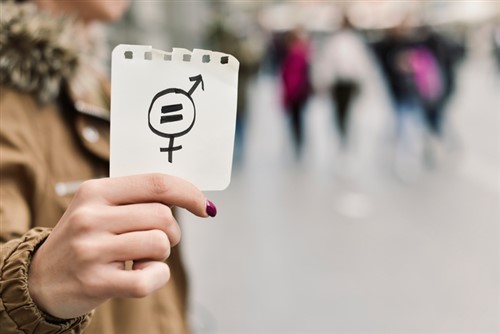 Opponents of pay transparency have argued that disclosing differences in pay between male and female employees increases the administrative burden of firms, violates employee-privacy and confidentiality – and that the effect of all this hassle is unclear or even non-existing.
But new research shows that pay transparency has a positive impact on closing the wage gap.
Economists from INSEAD and universities in Denmark and the US have released a paper examining the effect of a 2006 requirement for Danish companies to report on gender pay gaps. The study found that the legislative step could be a promising new avenue for closing the gap.
The firms in the study paid their male employees a 18.9% wage premium before the regulation was introduced, which is statistically significant for both firms that complied to the legislation and those who did not.
After the legislation was enforced, the researchers found that the gender pay gap had shrunk to 17.6% in approximately 1000 Danish firms – a reduction of 7%.
"For the first time we are able to document that pay-transparency really works," said Professor of Economics Morten Bennedsen at INSEAD and the University of Copenhagen.
"A 7% reduction in the pay gap may not sound impressive but given the fact that only a limited number of firms in Denmark are governed by this legislation, the effect is significant.
"We can even prove the effect amongst firms that were not required to provide gender-segregated pay statistics. We know now that wage transparency works and it is a measure that can be applied nationally as well as internationally."
Although wages for both male and female employees increased during the period analysed [2003 to 2008], the researchers found an overall decline in the wage premium for male employees in firms subject to the legislation. explains
"What surprised us the most was the way in which this wage gap closed," said Daniel Wolfenzon, Professor of Finance and Economics and chairman of the Finance Division at Columbia Business School.
"Women's wages did not increase at a faster rate in firms as we were expecting. Instead, we find that men's wages in firms grew slower relative to men's wages. As a result, the total wage grew slower in firms that were required to report wage segregated statistics."