The term "agile" has taken the HR world by storm, but what does it actually mean?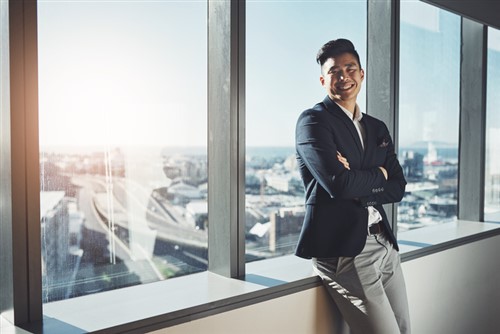 The term "agile" has taken the HR world by storm, especially with digital transformation and the uncertain future of work upon us – but what does it actually mean? And how can HR help the organisation develop the quality?
Last month, manpower minister Josephine Teo said that Singaporeans can thrive in an age of disruption by adopting an agile ecosystem.
This, she explained, is primarily made up of a workforce equipped with agile mindsets and skills, supported by a conducive environment created by businesses as well as the government.
Teo's take on the term: being an agile workforce "means being flexible, quick and also well-coordinated".
Alex Swarbrick, regional director, Asia Pacific at Roffey Park Institute shared a similar definition with HRD and explained how it can be applied to HR's strategies.
"In her book, 'The Agile Organisation', Dr Linda Holbeche defines 'agile' as being about an organisation's capacity to respond, adapt quickly and thrive in the changing environment," he said.
"In other words, it is a readiness to let go of some mindsets, products, practices that seemed 'givens' to embark on new ways of working. All that requires is the next capability – resilience. Resilience at an individual, team and organisational level."
Roffey Park's research points to certain key components that are necessary for HR to support individuals' ability to be resilient.
• Providing perspective: developing people's ability to reframe, to focus on what can be changed and accept what can't
• Purpose, values and strengths: ensuring a clear sense of personal purpose, as well as an understanding of and investment in the organisation's purpose
"It is imperative for leaders to be able to articulate an engaging organisational purpose. If people can see the 'why', they're more likely to apply themselves to the 'what' and 'how'," Swarbrick said.
To do so, HR can start by building a strong culture of learning and the idea of shared leadership, he added.
The organisation needs to be able to have an environment which allows the "freedom to fail", where mistakes are used as lessons, instead of a point for blame.
HR's new agenda in this era of transformation can thus involve anything from transforming long-treasured concepts of leadership, to changing historic habits of 'predict and control' to 'sense and respond', Swarbrick explained.
It might also be about culture change and strengthening a culture of ownership, innovation and responsibility – basically replacing old mindsets of work being "beyond my pay grade".
It could also go down to altering HR's processes, such as changing approaches to performance reviews and recognition. Swarbrick shared that it should "not only be about KPI delivery" anymore, but also learning, innovation, collaboration and relationship building.
To contextualise the significance of being agile for HR practitioners, a HR director shared with us her understanding in simpler terms.
"When the organisation's goalpost moves to the left, our mindset moves to the left as well," said Jane Tham, HR director at Robert Bosch (Southeast Asia).
"When it moves, you have to think positively about why it moved, then you're able to influence everybody else in the organisation. You can't tell the company not to move its goalpost; the company will not progress [that way].
"If HR chooses not to be agile and lag behind, you won't have a value to stakeholders. So if the business changes, we need to change as well because what is needed for us to serve the business will change."
What does being agile mean to you? Share your comments below.
Related stories