MOM is investigating allegations of unfair medical leave and performance management processes following the recent death of a flight attendant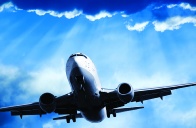 The Ministry of Manpower (MOM) is currently looking into Singapore Airlines' (SIA) medical leave system following the death of 38-year-old flight attendant, Vanessa Yeap and staff complaints about 'unfair' HR practices.

Some cabin crew members have spoken to The Straits Times alleging that the flagship carrier's medical leave system "discourages those who are ill from taking medical leave". They said that employees start off with 10 incentive points each year but points are docked for every time they submit a medical certificate (MC) for common ailments. According to reports, employees lose all incentives once 12 casual MCs are submitted.

"The whole system is flawed. Why even make it a factor... You really just end up penalising those who are really ill," said a crew member, adding that the points are taken into consideration during annual performance appraisals.
An SIA spokesperson declined to comment on their performance management process but said that sick crew members are encouraged to rest and that "operating with an MC is, in fact, a disciplinary lapse".

"As with all other businesses, employee productivity and attendance at work are important for a successful airline operation. Although crew attendance is a component in the performance management process, we would like to emphasise that crew performance is measured across many other factors," said SIA spokesperson Nicholas Ionides.

MOM said that paid sick and hospitalisation leave should be core benefits and are under 'basic protection' under the Employment Act. "Employers should avoid penalising an employee solely based on his consumption of sick leave," said a MOM spokesperson.

"Employers should adopt appraisal or performance management systems which are fair, objective, and which take into consideration the employee's ability, performance and contributions," he added, noting that employers should communicate employment and work-related benefits clearly to their staff.

"Companies in Asia typically communicate employee benefits only once during their career," said Liana Attard, regional benefits management leader, Mercer, Asia to HRD.

"Some companies pretty much hand people a bible of their benefits and you need a PhD to decipher what's in it. It's not simple and it's really complicated messaging," she said, adding that constant communication between the employer and the employee is key to avoid any misunderstanding.