Minister of State for Manpower Sam Tan says Singapore's vision of zero workplace injuries will not be possible without a culture change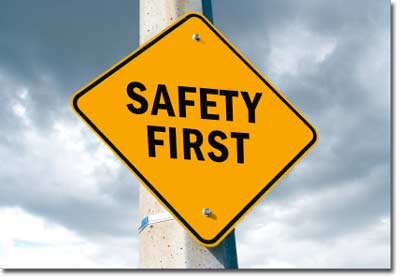 "Any strategy and plan to improve workplace safety and health that does not involve efforts to bring about a culture change will not bring lasting improvements," said Minister of State for Manpower Sam Tan in his speech at the recently concluded 14th SISO Annual WSHO Conference.

In speaking to more than 700 Workplace and Safety Health Officers (WSHO), Tan emphasised the need for companies to espouse a prevention culture when it comes to safety.

He noted that as of November 1, there have already been 59 cases of workplace fatalities reported and added that most of these deaths could have been prevented if only proper safety protocols had been in place.

"Workers' lives could have been saved, if adequate risk assessment was conducted before each operation," he said, referring to the deteriorating safety situation in the construction sector.

He said a collaborative effort between government agencies and private organisations are necessary in strengthening a preventative culture.

Tan cited their 'Mobile Work-at-Height Clinic' pilot programme that they initiated together with the Workplace Safety and Healt (WSH) Council in September of this year as an example.

"Under this programme, 17 professional members from SISO (Singapore Institution of Safety Officers) have been visiting construction worksites to conduct safety clinics to raise awareness of work at heights safety among workers," he said.

SISO is also well-versed in "addressing specific safety and health challenges in sectors such as construction, logistics, manufacturing, metal-working, marine and chemical industries," he said.

He further encouraged employers to take part in SISO's Accident Sharing and Preventative Programme (ASAP) where companies and safety officers can share case studies and safety pointers with each other.

"By tapping on SISO's network of members, the industry can learn from one another and we can reach out to more companies and encourage them to adopt good WSH practices," he said.